Horizon Forbidden West Raintrace Black Box is one of the 3 Black Box collectibles in Demeter's area and can be found after the Bonewhite Tear Black Box we explained in this guide.
Unfortunately, you can't retrieve the HZFW Raintrace Black Box unless you unlock the Vine Cutter since a Metal Flower blocks the path toward the collectible.
Additionally, since you'll be in a swampy area, the Horizon 2 Forbidden West Raintrace Black Box can prove a bit complicated.
No worry, though, because I'll explain how to get the Raintrace Black Box in the latest exclusive video game published by Sony Interactive Entertainment throughout the following guide.
Horizon Forbidden West Black Box Raintrace Location – Where To Find
Let's start with the Raintrace Black Box location, which, as you can see on my map below, is on the southern side of the central region.
Or the area where Aloy has to find Demeter.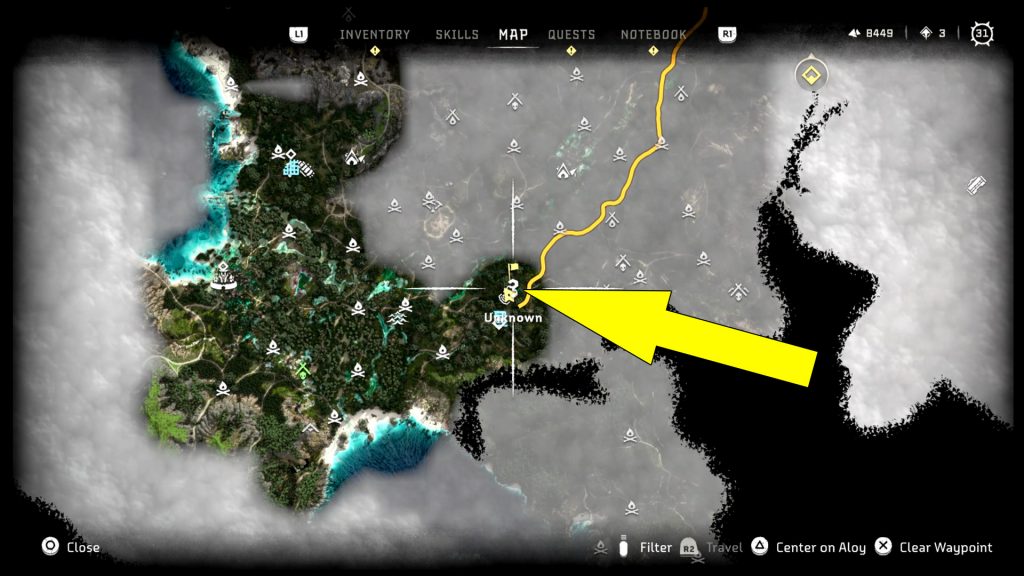 You can also notice that this region is mainly covered by dense forests to the south and snowy mountains to the north.
Since there is also a blocked path near the Black Box, first focus on unlocking the Vine Cutter explained in this guide.
After getting this specific Special Tool, head to the location marked on my map.
Raintrace Black Box – How To Get
When you get there, the first thing you'll need to do is find the Metal Flower and use the Vine Cutter on it.
Hit it several times (R1) to make it bloom, then install the Vine Cutter.
This will remove the vines that block the path inside one of the plane's parts (as opposed to the locked door).
Here you'll find an Energy Cell you can pick up (pictured).
Get the Energy Cell in my screenshot above, then take it to the locked door.
Install it into the power box on the left side, then open the door.
On the left side, you'll spot the Raintrace Black Box collectible in the next compartment. Here is what you can do with it.
Black Boxes Trading – How To Use The Recordings
Once you collect The Raintrace Black Box Recording, when you reach The Memorial Grove Settlement, look for Untalla, the Black Box Collector, who is willing to trade a Crafting Material for your collectible.
Here is where you can find Untalla.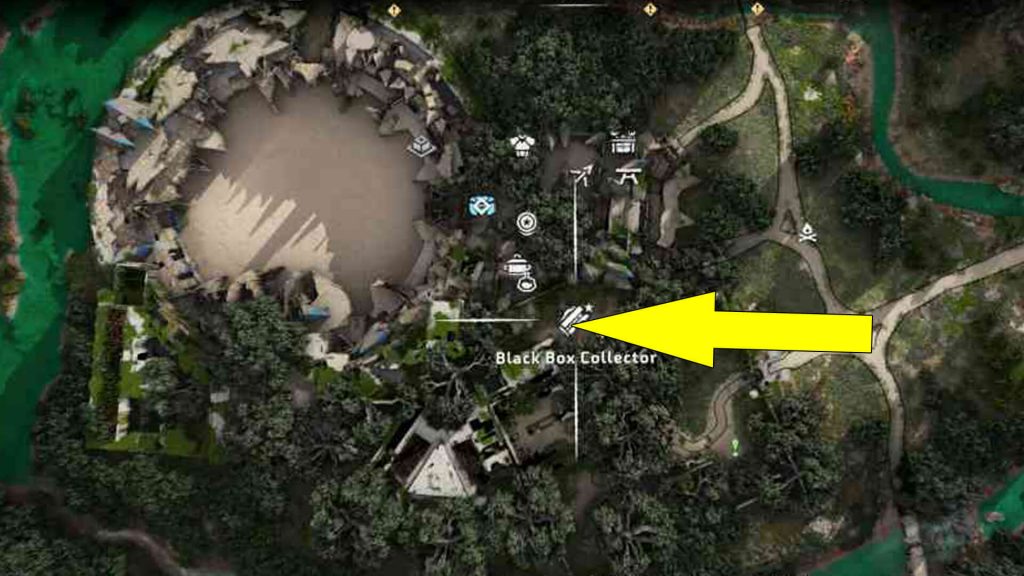 Along with the Crafting Materials, you'll get for the Black Boxes (there is a total of 12), Untalla gives you the Wings of the Ten Legendary Blastslings.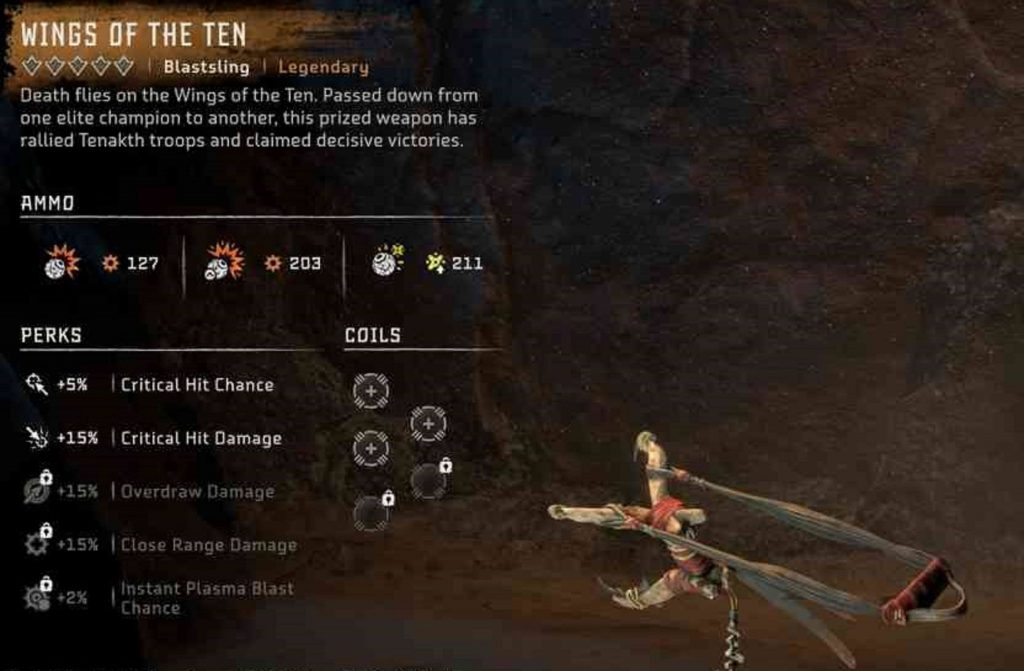 To get this weapon, though, you have to find all 12 Horizon Forbidden West Black Boxes.