Horizon Forbidden West Memorial Grove is the second Vista Point Activity you can complete while exploring Demeter's area, after The Long Coast Vista Point we already covered.
Found at the border between Aether's and Demeter's regions, the Horizon Forbidden West Memorial Grove Vista Point follows the same logic as all other puzzles we have finished so far.
Assuming you wish to complete this activity faster, through the HZFW Memorial Grove Vista Point guide below, I'll tell you everything you need to know about it, including how to find where the image was taken.
Horizon Forbidden West Vista Point The Memorial Grove Location – Where To Find
Again let's start with the location of the Pillar you have to scan.
As you can see on my map, the Memorial Grove Pillar is east of Sky's Sentry Settlement, northeast of Stand of the Sentinels Tallneck, and northwest of Shining Wastes Tallneck.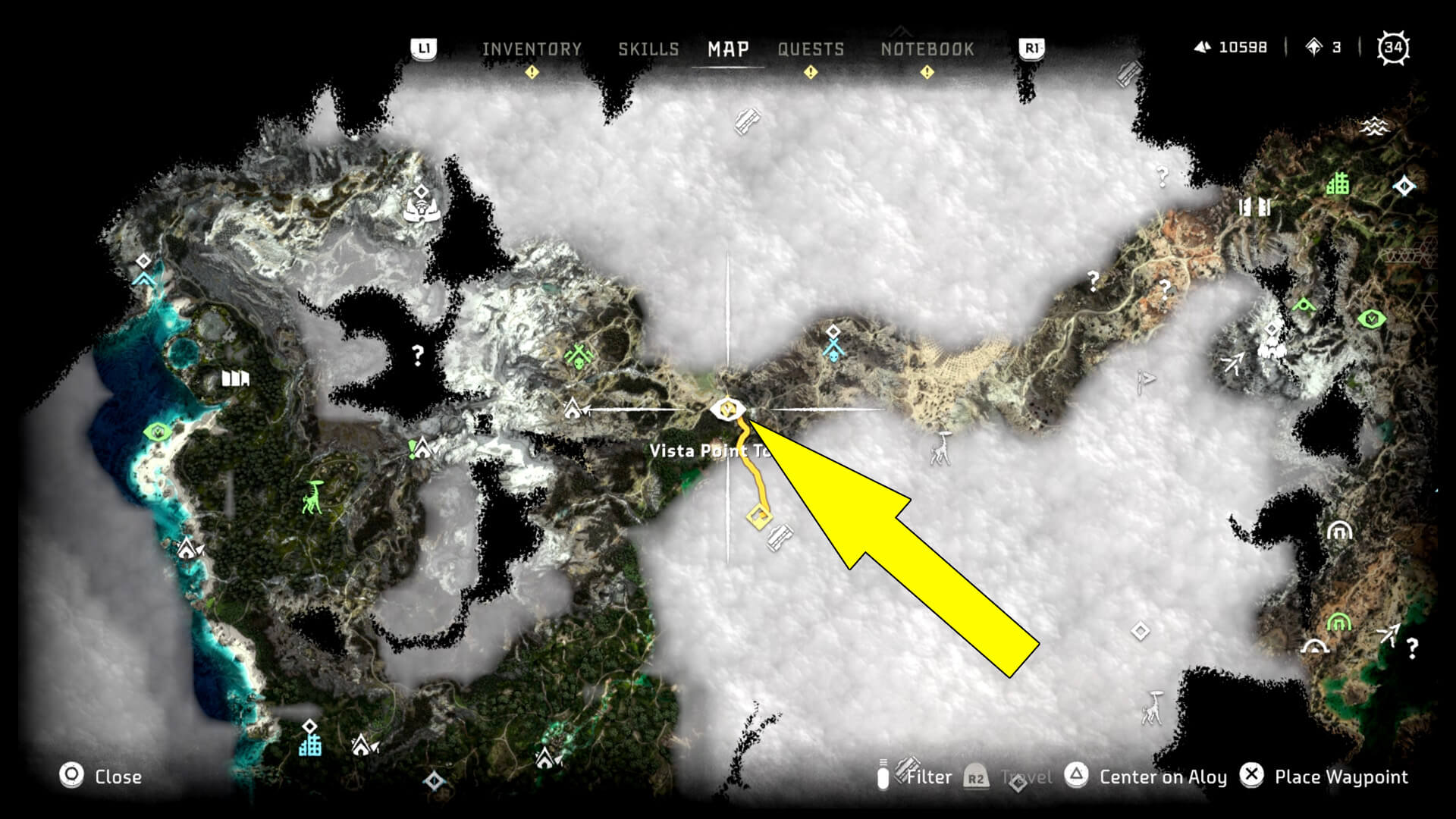 Once you get to the location marked on my map above, your goal is to locate the Pillar in question, which is pretty easy to spot since it's in a clearing.
Look for it at the crossroads, and then start by scanning the plaque attached in the lower section.
Upon scanning the Vista Point Memorial Grove Pillar, you'll trigger the associated quest, so let's see where the picture was taken.
Memorial Grove Vista Point Image Location – Where Was It Taken
The Horizon Forbidden West Memorial Grove Vista Point image was taken northwest of the Pillar you just found.
You can see the exact spot on my map below.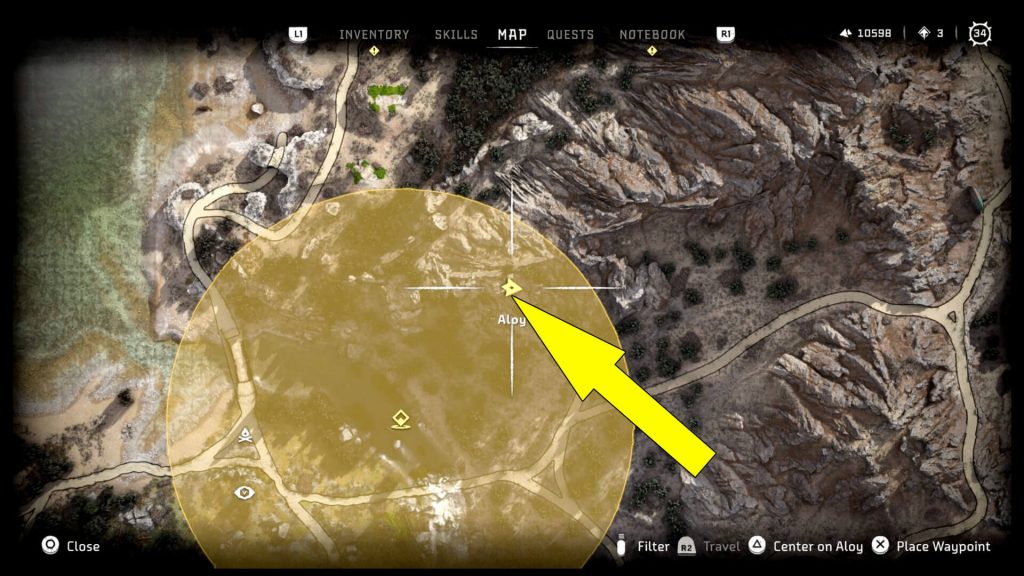 To get there, cross the river west of the Pillar, then you'll reach the walls of an old building.
If you check the upper sides, you'll see a climbing area (pictured below).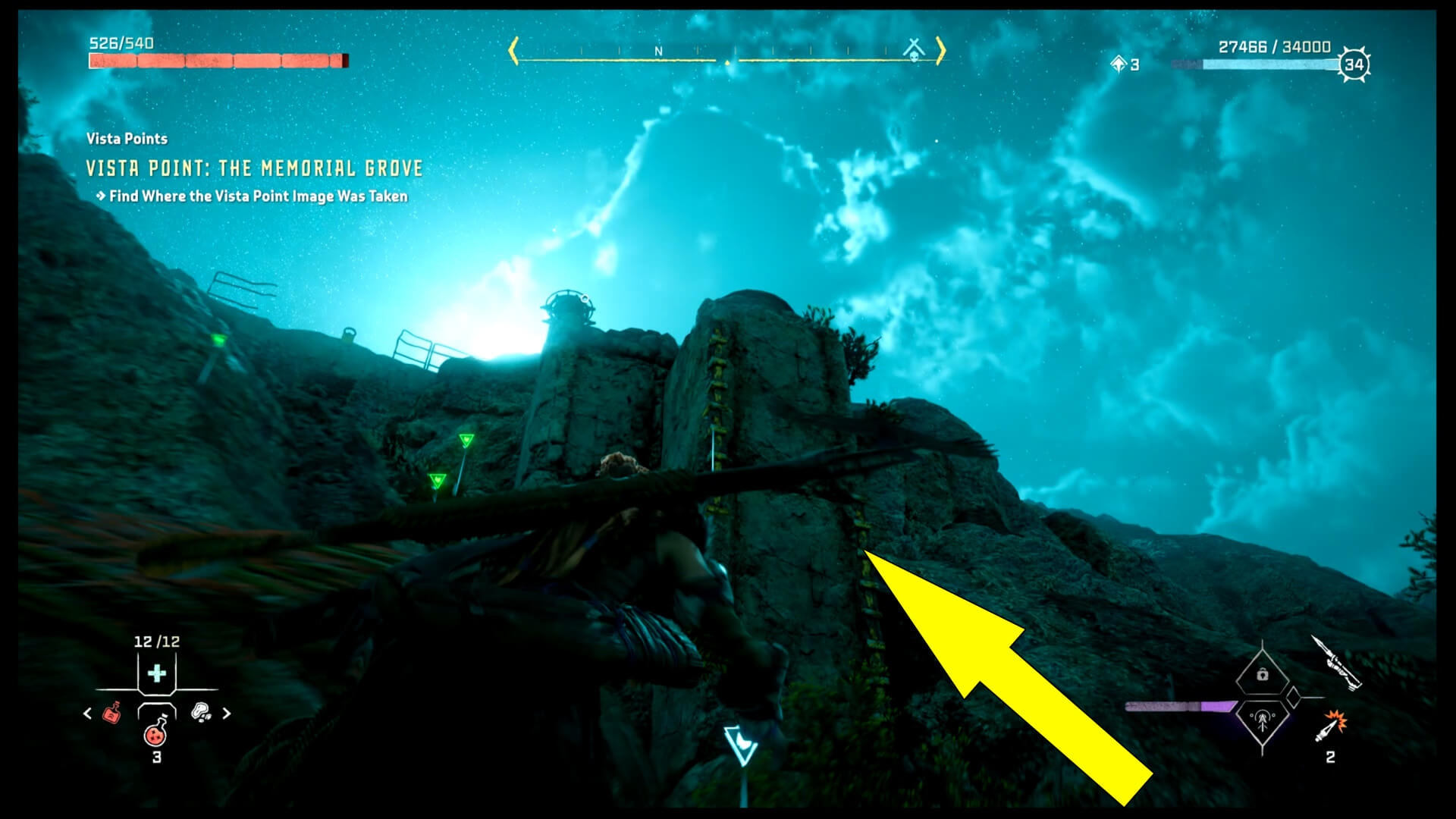 Head up and when you get on top, turn left and use the Grappling Point.
Now jump to the other Grappling Point that is near a broken fence.
While standing on top of it, press the right thumbstick and align the hologram that appears with the satellite dish on the right side.
You can see the Grappling Point and the satellite dish in question in my screenshot above.
After aligning it with Aloy's Focus hologram, the Horizon Forbidden West Memorial Grove Vista Point Activity is completed.