Horizon Forbidden West Stand Of Sentinels Black Box is found in Demeter's area, or the western coast of the region where Aloy needs to find Demeter in Sony Interactive Entertainment's latest exclusive video game.
HZFW Stand Of The Sentinels Black Box is extremely easy to collect compared to the previous Black Box collectible we covered for this area (The Raintrace).
However, since it's one of the 12 Black Boxes collectibles you have to find, throughout the guide below, I'll tell you where to look for it and how Aloy can use the recordings inside the boxes she finds.
Horizon Forbidden West Black Box Stand Of Sentinels Location – Where To Find
Horizon 2 Forbidden West Stand Of Sentinels Black Box is north of Long Coast Relic Ruins; therefore, it is recommended to approach it on your way towards the said ruins,
Refer to this guide if you need help getting the Long Coast Relic Ruins Ornament or solving the puzzle inside.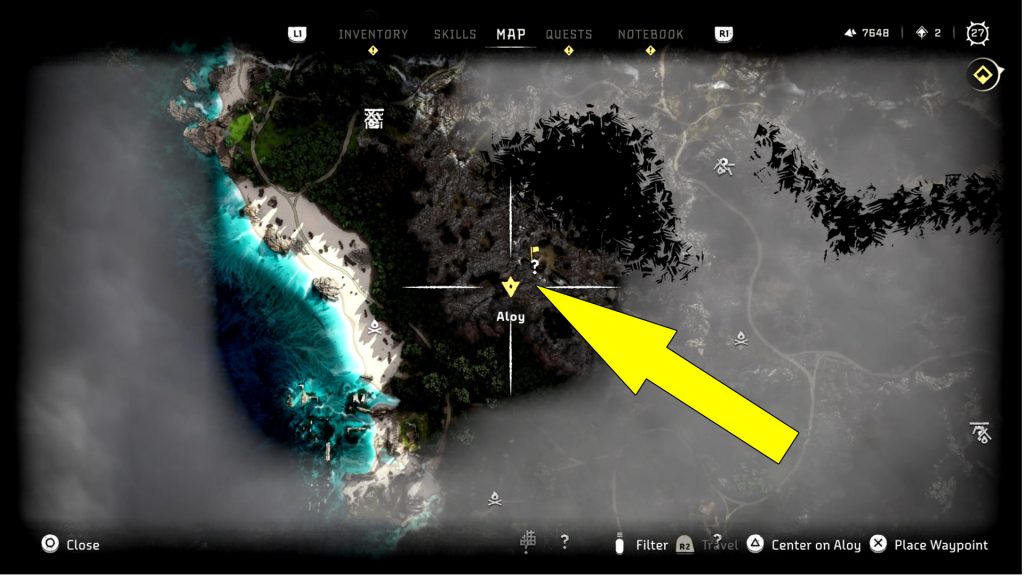 Once you get to the location of the actual Black Box, you'll notice that it's on top of a mountain.
Luckily there are multiple ways to get to the plane wreck, including climbing the mountain wall directly underneath the collectible.
Regardless of how you decide to approach this location after you get on top of the mountain, you'll notice that the plane's wreck was split in two.
Stand Of Sentinels Black Box – How To Get
When you get close to the plane wreck, things are pretty straightforward because all you have to do is find the part of the plane with a box inside.
There is another part that features a door, but you can ignore it.
Your goal is to find the crate in my screenshot.
Obviously, you have to move the crate and pull it towards the exit. For this use, Aloy's Pullcaster.
Now, jump over the crate, or go around it, to get to the back of the plane wreck.
You'll see the Stand Of Sentinels Black Box on the ground and on the left side as you enter.
Once you pick up the Black Box and the associated recording, here is how to use it.
Black Boxes Trading – How To Use The Recordings
You can trade the Stand Of Sentinels Black Box Recording when you reach The Memorial Grove Settlement and find Untalla, the Black Box Collector.
Below you can see Untalla's location.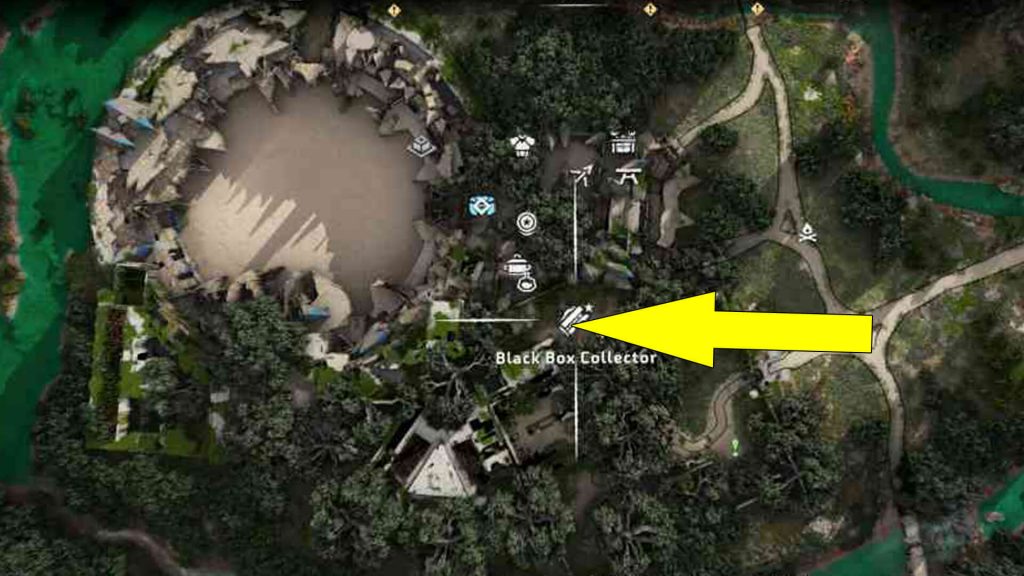 For every Black Box you trade with Untalla (there is a total of 12), you'll receive a Crafting Material; and, after you bring all 12 Black Boxes, Untalla gives you the Wings of the Ten Legendary Blastslings, one of the best weapons in the game.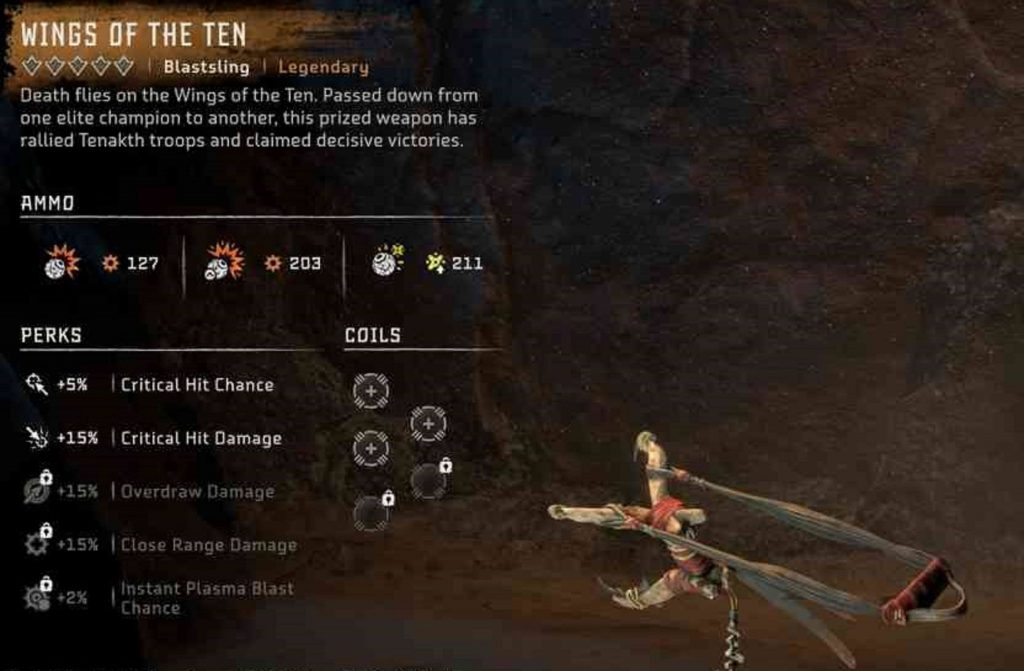 This means that if you're looking for this legendary weapon, you are not allowed to miss any of the Horizon Forbidden West Black Boxes.