Horizon Forbidden West Daunt Vista Point is one of the 9 Vista Points Collectibles featured in the video game developed by Guerrilla Games and the first one you'll encounter when you reach The Daunt area.
HZFW Daunt Vista Point features a small puzzle you'll have to complete, which can prove a bit tricky, especially since this is the first Vista Point you'll encounter.
So, if you're wondering how to complete the Horizon 2 Forbidden West The Daunt Vista Point, below, I'll tell you everything you need to know about it.
Horizon Forbidden West Vista Point The Daunt Location – Where To Find
HZW Daunt Vista Point is between Rehew Quarry and Chainscrape.
Specifically, it is several steps northwest of The Daunt Relic Ruins (covered here), as you can see on the map below.
Upon arriving at the location on my map, you'll have to figure out a small puzzle.
The first step is to scan The Daunt Vista Point Pillar while standing in front of it.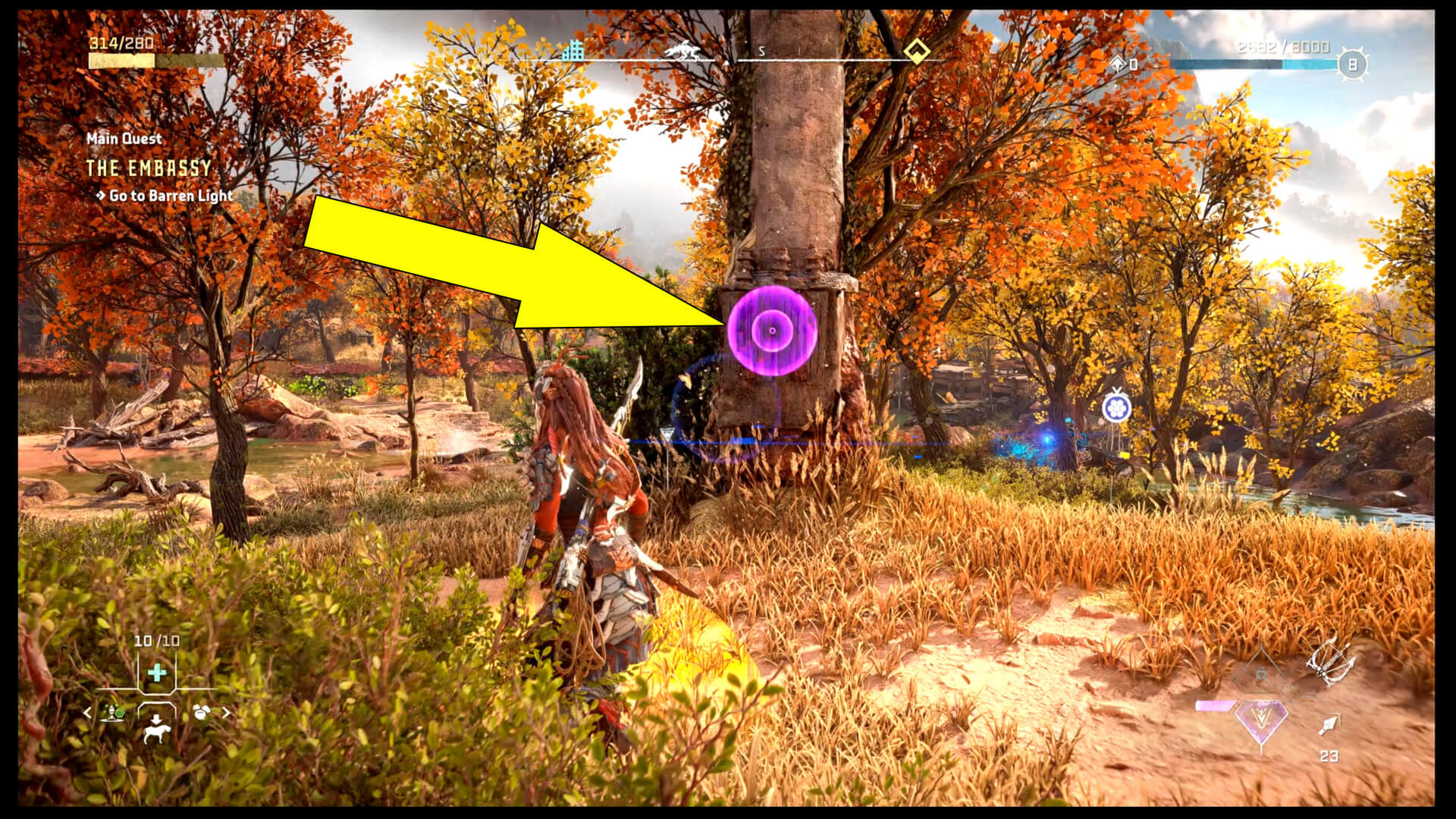 So, press the right thumbstick in front of the pillar to scan it, then you'll start the Vista Point: The Daunt quest.
Daunt Vista Point Image Location – Where Was It Taken
Upon scanning The Daunt Pillar, your objective is to find where the Vista Point Image was taken.
Therefore, open your map and travel northeast within the yellow search area to complete this short activity.
Or to the location you see on my map below.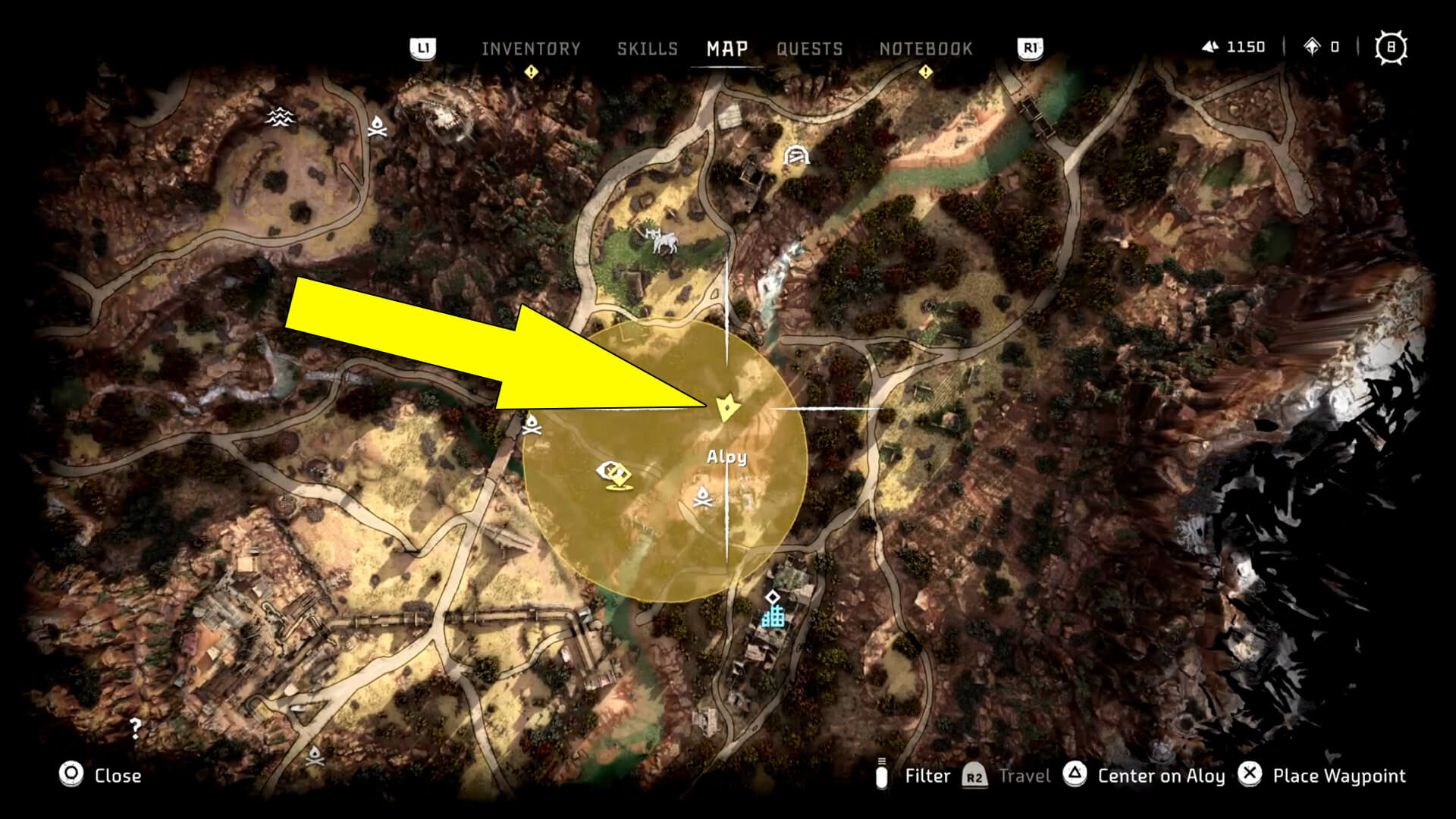 When you reach the exact location on my map, you'll most likely see a broken bridge.
While standing on the crumbled bridge, look to the other side, and press the right thumbstick again.
Your goal is to align the image from the Vista Point Pillar with the ruins on the other side of the crumbled bridge (pictured above).
Once you do that, the Horizon II Forbidden West The Daunt Vista Point puzzle is complete, and you'll receive 1500 XP, so now you may want to check the Plainsong Vista Point explained here.