Horizon Forbidden West No Man's Land Black Box is one of the 12 Black Boxes collectibles in the video game developed by Guerrilla Games, and most likely the first one you'll encounter when you reach the second area while traveling west.
HZFW No Man's Land Black Box is relatively easy to find and retrieve since it's the first one; however, things will get a bit trickier later in the game.
Nevertheless, assuming you need help finding the Horizon 2 Forbidden West No Man's Land Black Box, throughout the guide below, I'll tell you how to get it and what to do with it.
Horizon Forbidden West Black Box No Man's Land Location – Where To Find
HZW No Man's Land Black Box is just north of Rebel Outpost: Jagged Deep, on the southern side of the second area.
You can see its location on the map below, and southeast, you can also find the No Man's Land Survey Drone.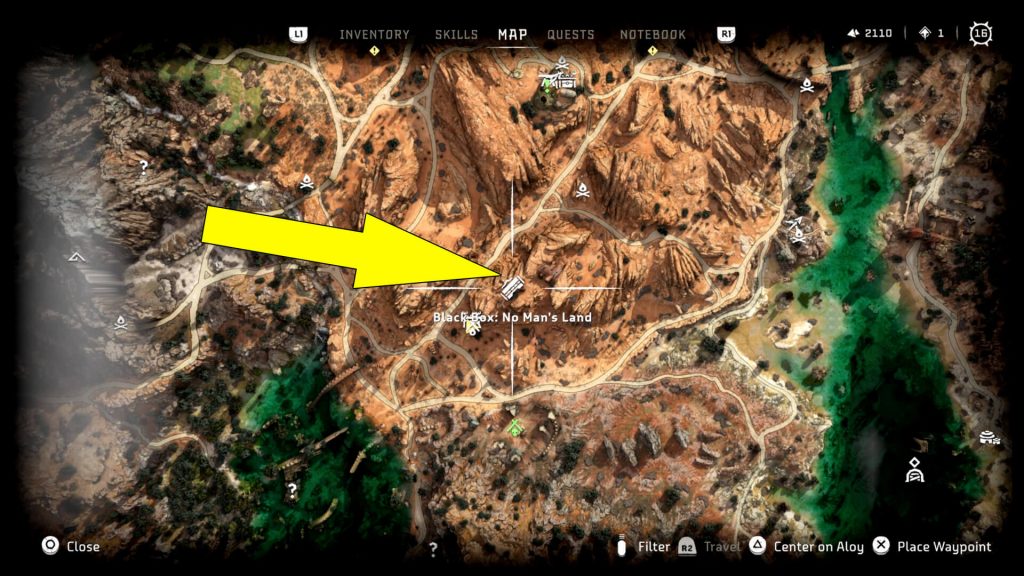 The Black Box is inside a plane wreck on top of a hill, and your objective is to retrieve it.
Therefore, your starting location should be the Shelter nearby.
From here, head east, then hug and scan the left mountain wall to find a climbing path (pictured).
Start climbing the mountain wall to find the plane wreck.
No Man's Land Black Box – How To Get
After you find the plain wreck, all you need to do is go around the plane's tail.
Look for a door you can pry open (also pictured below).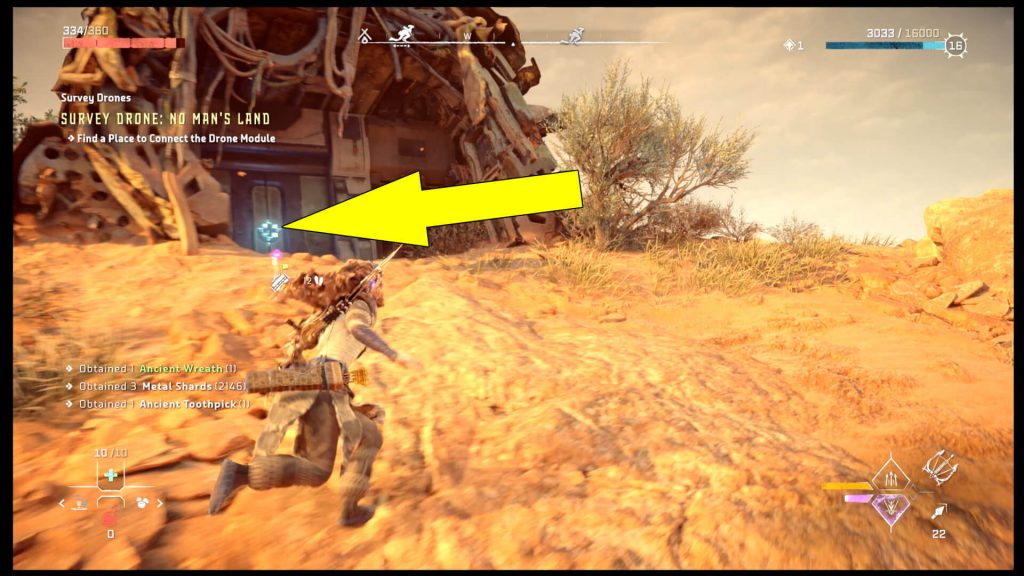 Force the plane's door, and you'll be able to get inside.
Now, look on the right side as you enter to see the No Man's Land Black Box in my screenshot.
Once you pick it up, the location will disappear from your map; however, you can trade the Black Box.
Black Boxes Trading – How To Use The Recordings
To use the No Man's Land Black Box Recording, you'll have to reach The Memorial Grove Settlement and find Untalla, the Black Box Collector.
You can see the exact location below.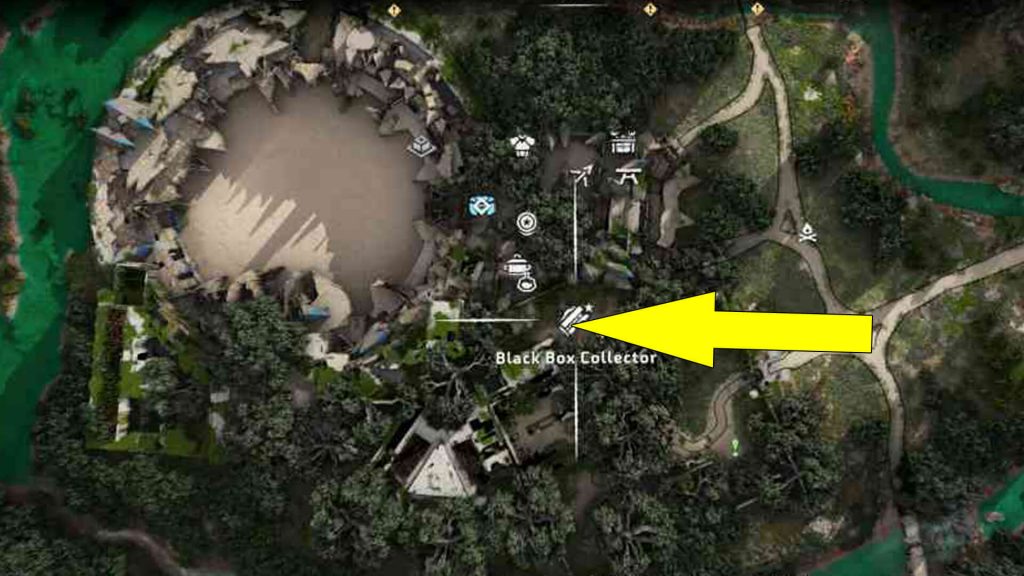 For each Black Box, you trade with Untalla (there is a total of 12), you'll receive a Crafting Material.
On top of this, after you bring all 12 Black Boxes, Untalla rewards you with the Wings of the Ten Legendary Blastslings, which is one of the best weapons in the game due to the high damage inflicted.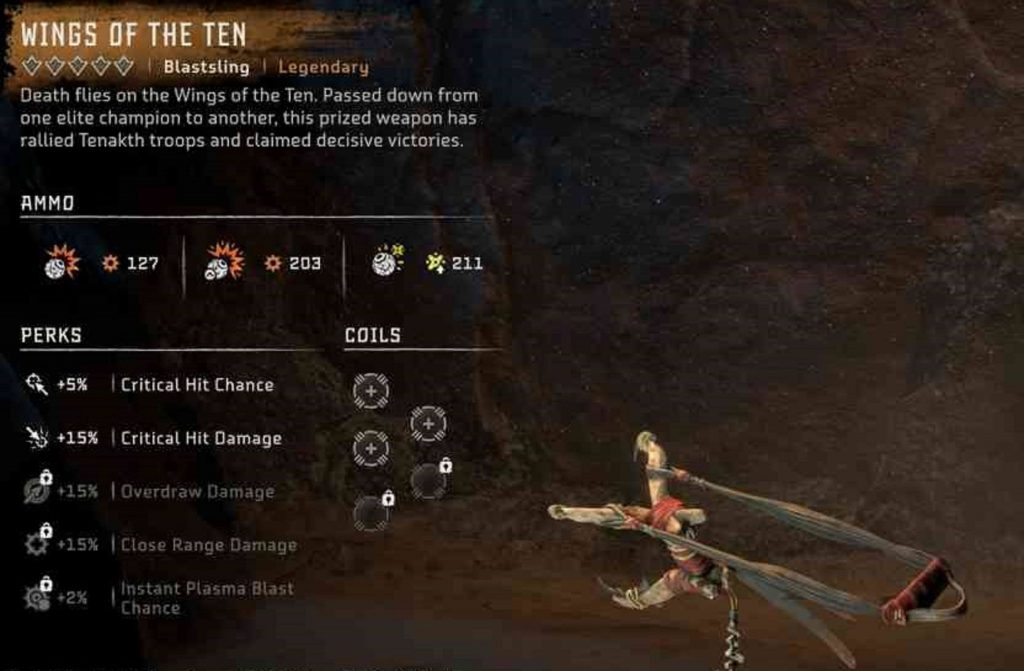 Therefore, make sure you don't miss any of the Horizon Forbidden West Black Boxes, and head to the next one, which is the Whitewatch Peaks Black Box.