After the Stand Of The Sentinels Drone we already retrieved, the Horizon Forbidden West Graypeak Survey Drone is the second one you can collect in Demeter's region of the video game developed by  Guerrilla Games.
Although not as complicated as the previous one, the Horizon Forbidden West Survey Drone Graypeak is unique because a fierce machine protects it.
Therefore if you wish to retrieve all 10 Horizon 2 Forbidden West Survey Drones, this one should be the last because of the said machine.
Regardless of when you decide to approach it, I'll tell you how to retrieve the Graypeak Survey Drone in Horizon Forbidden West throughout the guide below.
Horizon Forbidden West Survey Drone Graypeak Location – Where To Find
You can find the Graypeak Drone east of Cliffwatch and northeast of The Stand Of The Sentinels Tallneck.
On my map below, you can see its exact location, and if you want to know how to get there are two paths:
You can use the northern path, through a small canyon
Or you can take the eastern path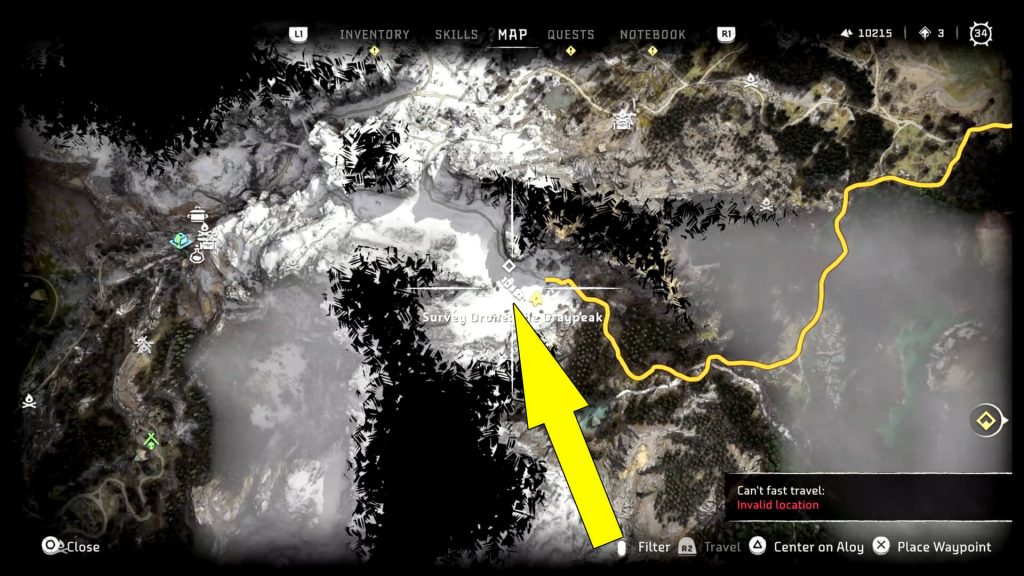 No matter what path you choose to follow, stay on alert because the plateau you are about to explore is, in fact, an arena, and here you'll face a level 45 Slaughterspine.
This specific machine is weak to frost and shock, so make sure you use the correct type of ammo.
Once you deal with the machine, you should be able to spot the Drone flying high above the large area you just conquered.
Graypeak Survey Drone – How To Get
To catch the Drone, head west toward the location I have marked for you on my map below.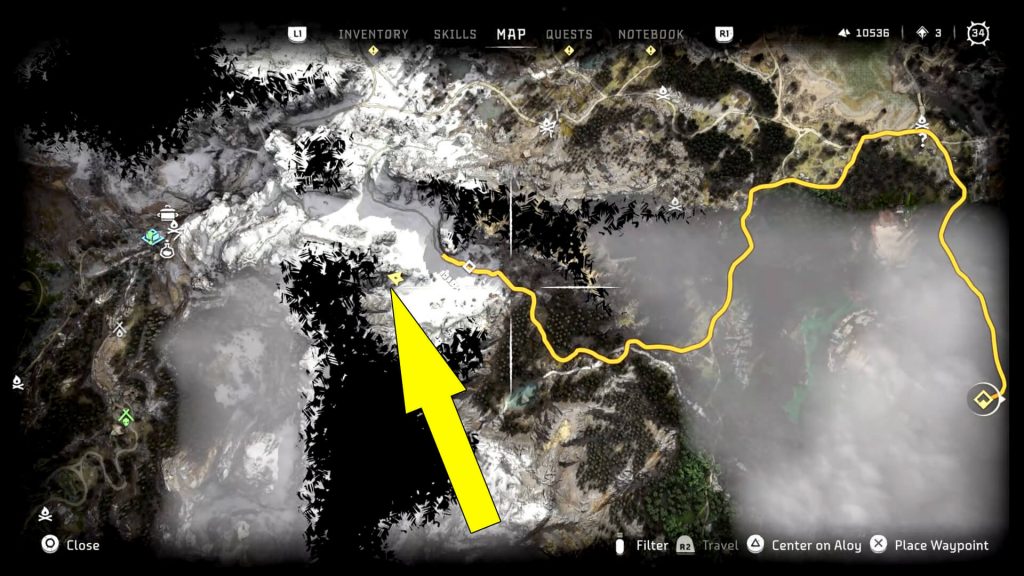 At this location, you should be able to spot a wooden platform.
The Drone always stops in front of it, and you can see what it looks like below.
Getting on top of the platform is relatively easy since you can climb the mountain wall on the left side.
Once you get there, make sure you loot all crates, then wait for the Drone to arrive.
When it stops in front of you, sprint-jump to grab it, then wait for Aloy to pull it down.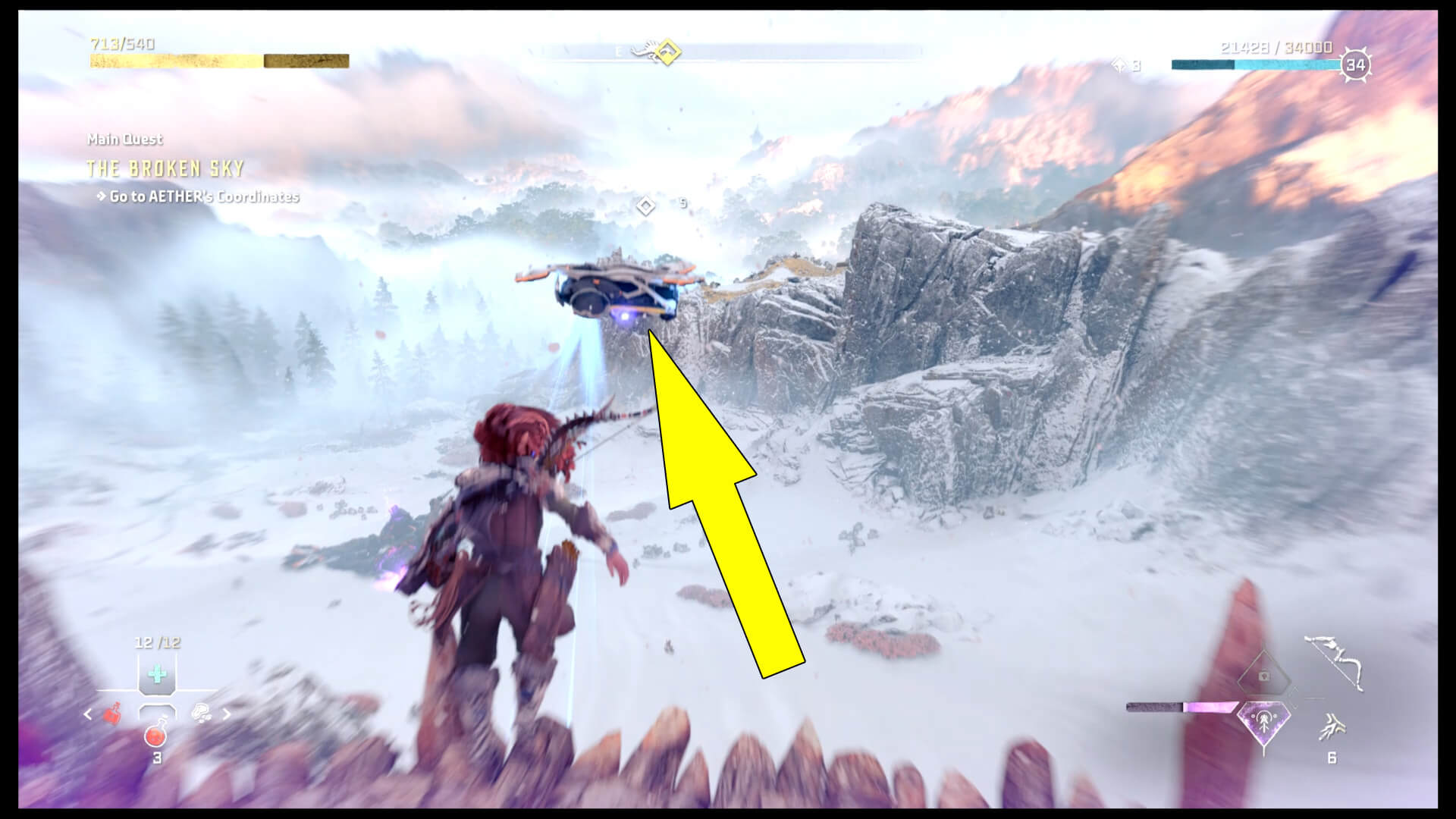 Now loot the Survey Drone to obtain Module 678.
Drone Module 678 – How To Connect
Horizon Forbidden West Drone Module 678 must be connected to the panel (Dome Display) in GAIA's room at The Base (pictured).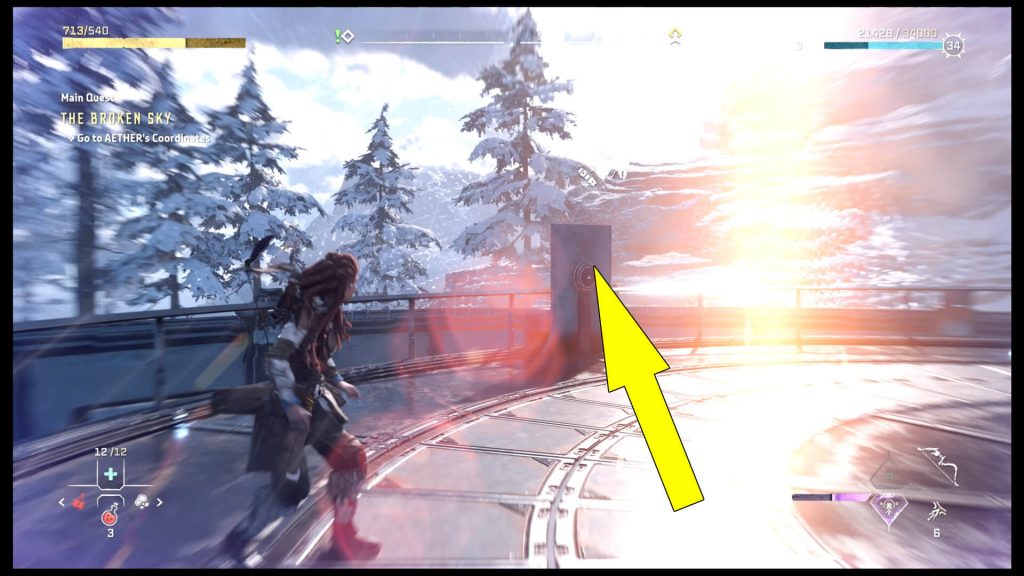 Once you do this, GAIA's room changes its aspect to a snowy area similar to where you found the Horizon Forbidden West Graypeak Survey Drone.