Horizon Forbidden West No Man's Land Survey Drone, just like the No Man's Land Black Box, counts as one of the 10 Survey Drones collectibles you need to find and retrieve in the video game developed by Guerrilla Games.
HZFW No Man's Land Survey Drone is the first one you'll most likely find since it's in the second region you'll explore as Aloy while heading west.
The Horizon 2 Forbidden West No Man's Land Survey Drone is relatively easy to collect. Still, throughout the following guide, I'll tell you how to approach it and what to do with it if you encounter difficulties.
Horizon Forbidden West Survey Drone No Man's Land Location – Where To Find
As you can notice on the map below, the Horizon Forbidden West Survey Drone: No Man's Land is on the southern side of the second region.
Specifically, you'll find it east of Rebel Outpost: Jagged Deep.
Head to the direction marked on my map, and you'll hear Aloy mentioning the drone in question.
If you look up, you should be able to spot it patrolling around.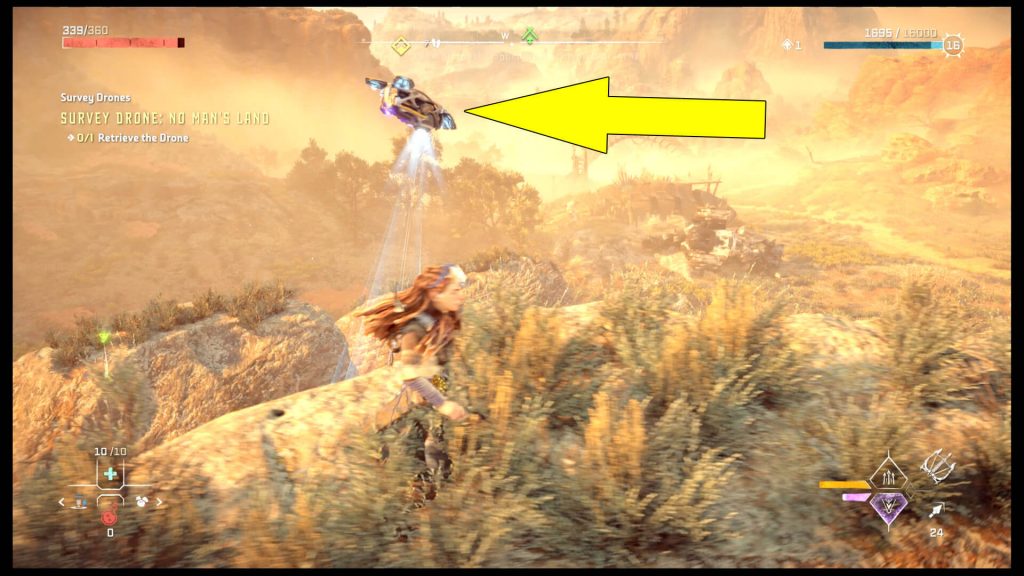 What makes this Survey Drone a bit difficult is the Thunderjaw that roams around, so here you have two options.
You can try sneaking around, or depending on your level; you can try facing the giant machine.
No Man's Land Survey Drone – How To Get
To get the No Man's Land Drone in Horizon Forbidden West, your goal is to grab it.
Therefore, you'll want to scan the large pillar in my screenshot and find the yellow path that allows you to climb to the top.
The objective is to get to the wooden platform I have marked for you.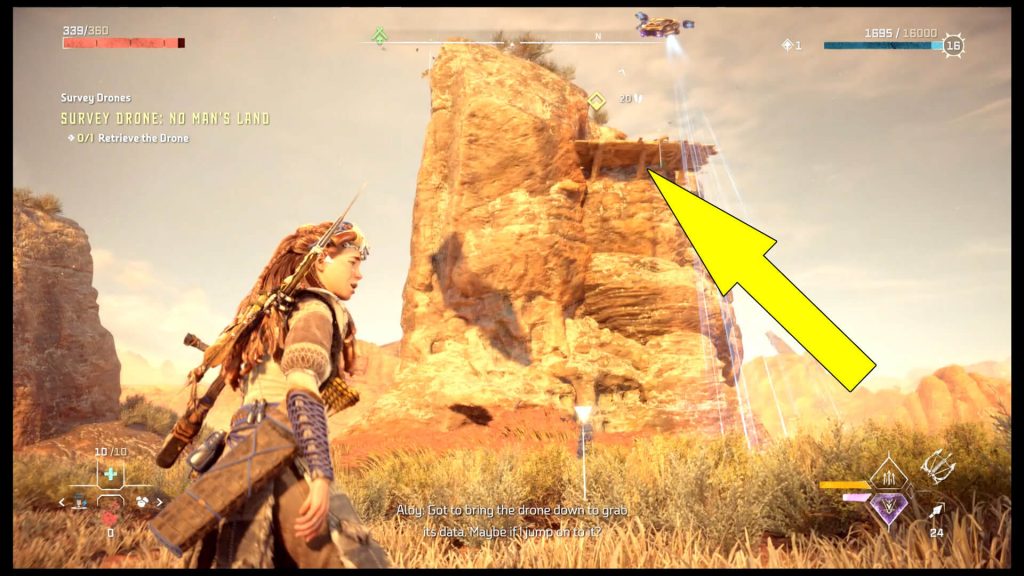 While standing on the platform, wait for the drone to arrive. It always follows the same path, so it should take less than a minute to arrive.
When it's close to the platform, sprint and jump to grab it.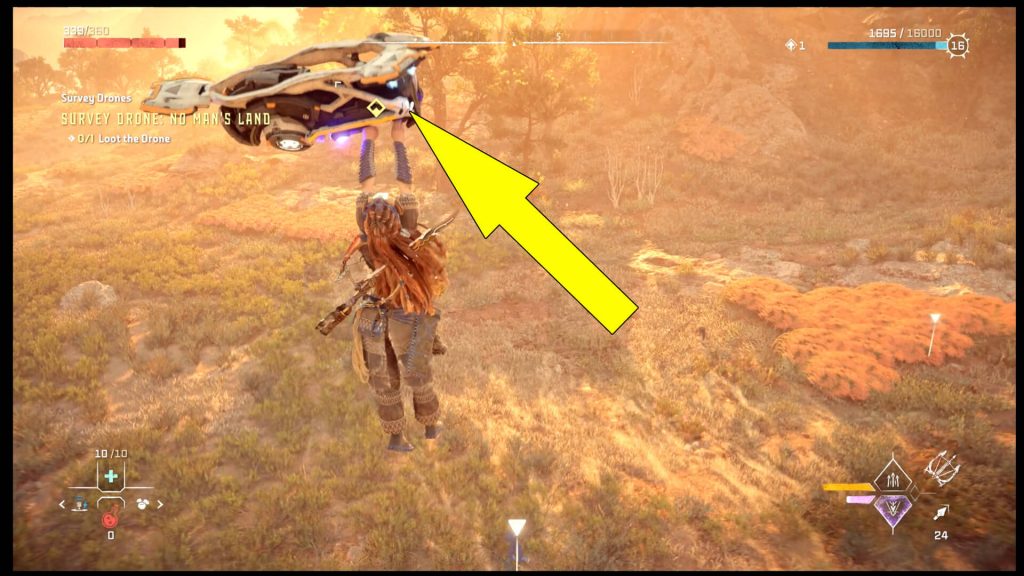 Now, don't let go and wait until it reaches the ground; then, all you have to do is collect (loot) it.
The Survey Drone: No Man's Land unlocks Module 024, which you can use later in the game.
Drone Module 024 – How To Connect
The Horizon Forbidden West Drone Modules must be connected to the panel in GAIA's room at The Base (pictured).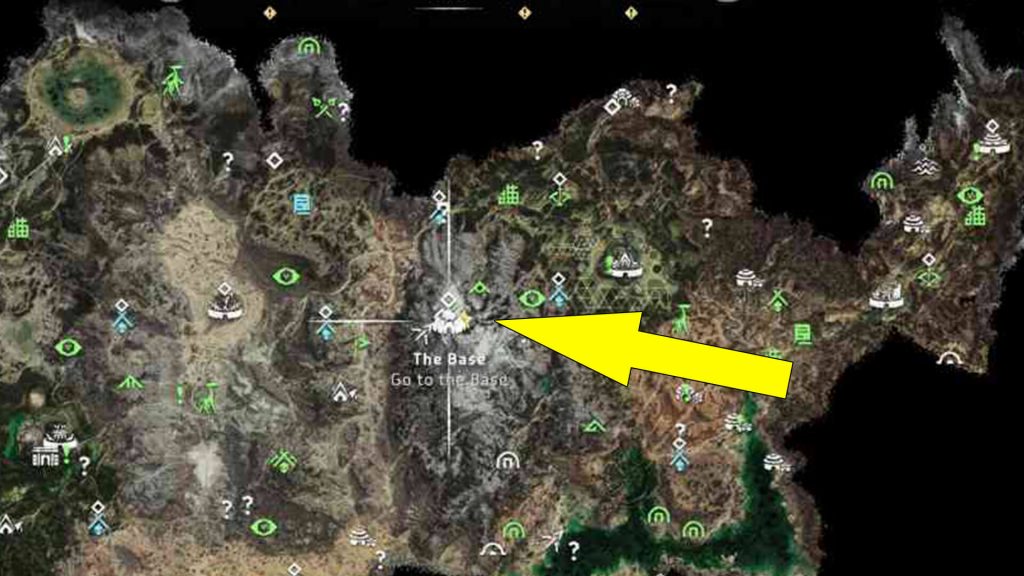 Each Drone Module unlocks a scenery for GAIA's Room, so the rewards you get for these collectibles are aesthetical only.
Since there are 10 Drone Modules, you'll get ten sceneries you can use to change what GAIA's Room looks like, the next one being unlocked by the Plainsong Survey Drone.