Knowing how to delete a character in Outriders may not be important while playing the game's demo version, but starting  April 1, 2021, you'll most likely want to know how it works, mainly because there is a limited number of characters you can create in the video game developed by People Can Fly.
As such, the Outriders Character Delete option will come in handy if you wish to try a new class or if you want to work with different builds.
Since this feature is somehow hidden, below, we'll talk about how to delete an Outriders character in case you want to start over your amazing journey on Enoch.
From the beginning, you may remember from the previous guide (on how to create a new character in Outriders) that your profile can't carry more than 6 characters at the same time.
Even though there are 4 classes in the game, the maximum number of active characters in Outriders is 6.
This means that if you reach that number, you'll be forced to free one slot by deleting one of your Outriders characters.
Let's see how you can do that.
Outriders Character Delete Option – Where To Find
The option to delete a character in Outriders is available in the game's lobby, which looks like this.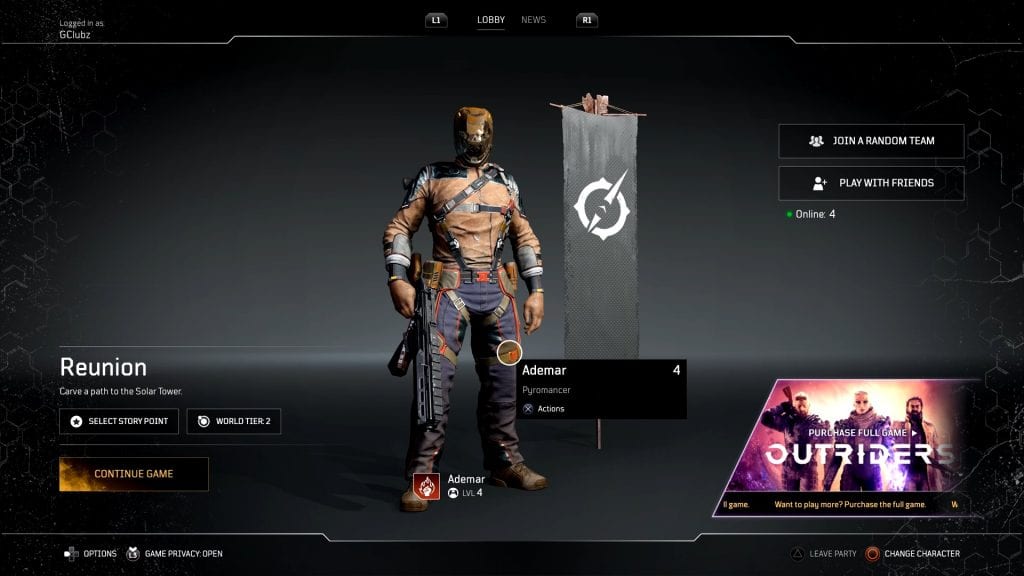 To delete an Outrider, you'll have to go to the Character Management screen, which is accessed by pressing O on PlayStation 4 and PlayStation 5.
On PC, Xbox One, Xbox Series X/S, and Stadia, you can see the associated button in the lower right corner of your screen.
So, choose Change Character to enter the management screen.
Here you'll be able to see all the available slots, your available characters, and, obviously, the options to create a new character and delete an active character.
Just like you see in my image below.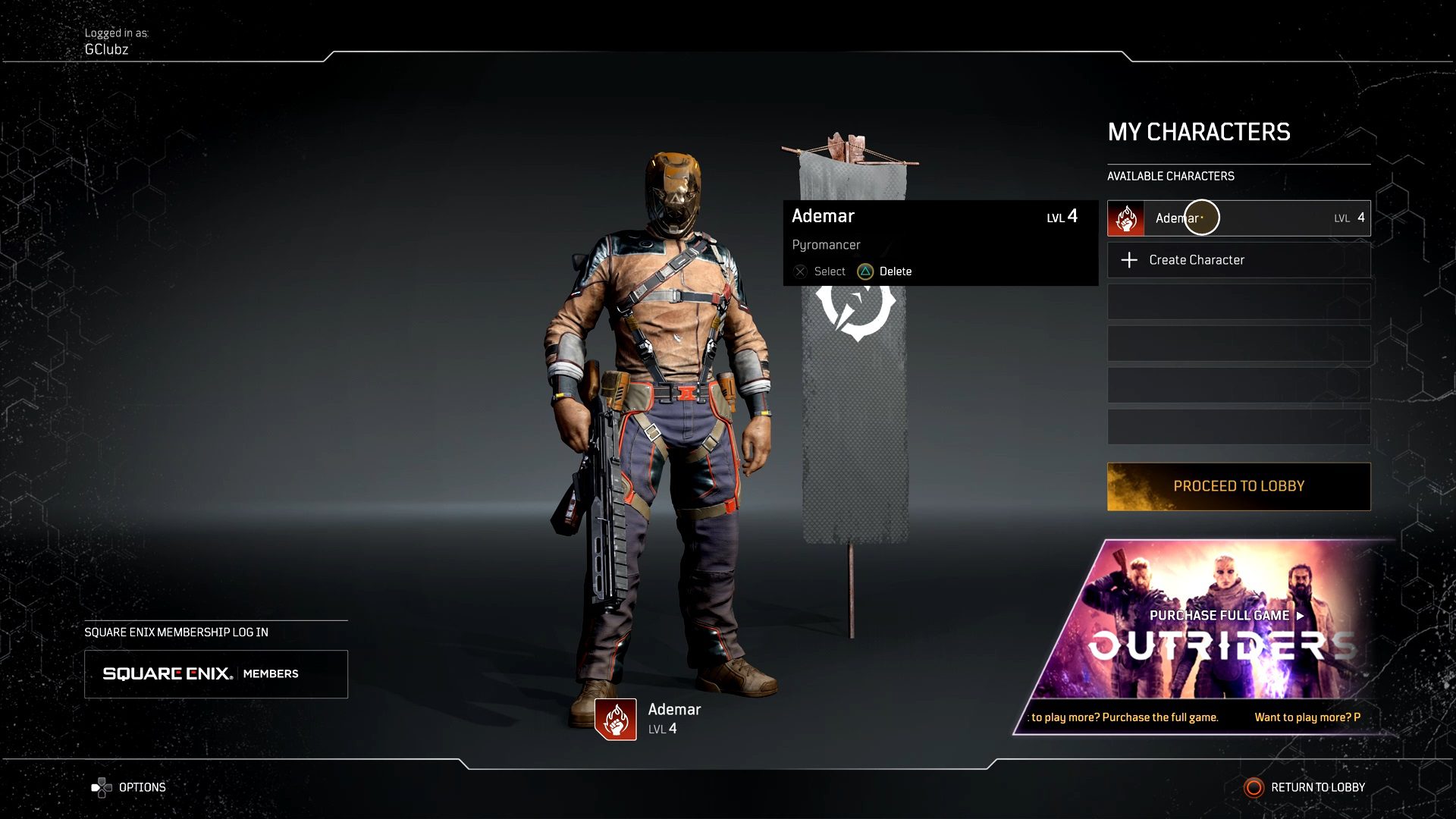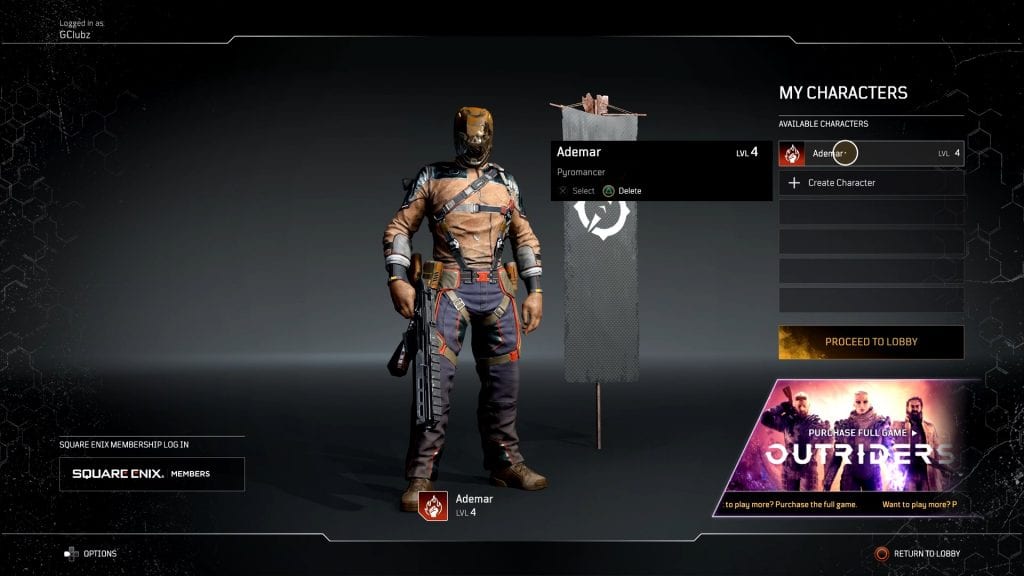 All you have to do is to scroll over to active character or Outrider if you want, then press and hold the Delete button.
Notice that on PlayStation 4 and PlayStation 5, this button is △.
One thing to keep in mind before deleting your Outriders characters; is that all collectibles that have previously been found will count as collected, and they won't spawn anymore. Furthermore, all equipped Legendary Weapons you have farmed or found; are lost unless you deposit them in your stash.
Also, the process is irreversible, meaning that if you delete a character by mistake, the only way to recover it is by creating a backup save before you hit delete.
Otherwise, it's gone for good, so remember this when you use the Outriders Delete Character option, and try not to make any mistakes here.