Lumber Mill is another Deadrock Pass side-quest area you can explore if you wish to find three Outriders Loot Chests and get additional Gear, Scraps, and Crafting Materials. Furthermore, the Outriders Deadrock Pass Lumber Mill is the area where one of the game's side-quests, named A Free Market, takes place, which means that if you're looking to complete all quests in the video game, entering the Lumber Mill is mandatory. Just like the Bandit Camp and Log Storage, you may want to visit this area in Deadrock Pass before heading to Trench Town.
To enter the Lumber Mill, you have two options. You can start A Free Market side-quest in your Deadrock Pass Camp by talking to Alastair Cullen inside the barracks. Or you can simply use the northern gate and exit the camp. The path will take you to the Foresty Track Explorer Flag.
From the said flag, simply use the rope nearby to enter A Free Market Area. Before moving forward with the chests' locations, be advised that A Free Market quest is currently bugged, and even though it is not a game-breaking bug like the one from the Detour main quest, you may want to know how the fix works if the Lumber Mill door doesn't open.
Assuming you won't encounter any bugs or glitches while in the Lumber Mill, it's worth knowing that the Loot Chests are found in the final two sections. There are three chests, and none of them is found in the large courtyard where a lot of enemies await. So, first, deal with them, then you'll have to enter the actual Lumber Mill building.
Loot Chest #1
The first chest is located in the small courtyard on the left side of the Lumber Mill. Once you enter the large door of the first building, head left, and you'll see the chest in my image below, close to some logs.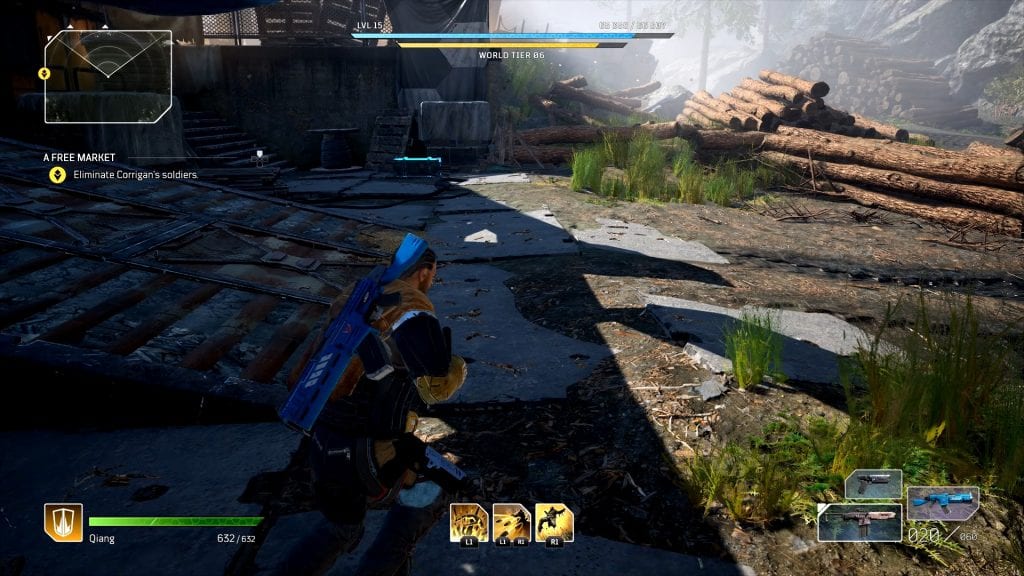 Loot Chest #2
For the second chest, you'll have to clear the second section of the mill. This means more enemies and a mini-boss named Foreman Bob. Once you deal with them, grab the key, but before entering the final section, head left to find the side room in my screenshot. You can actually see the chest from the outside.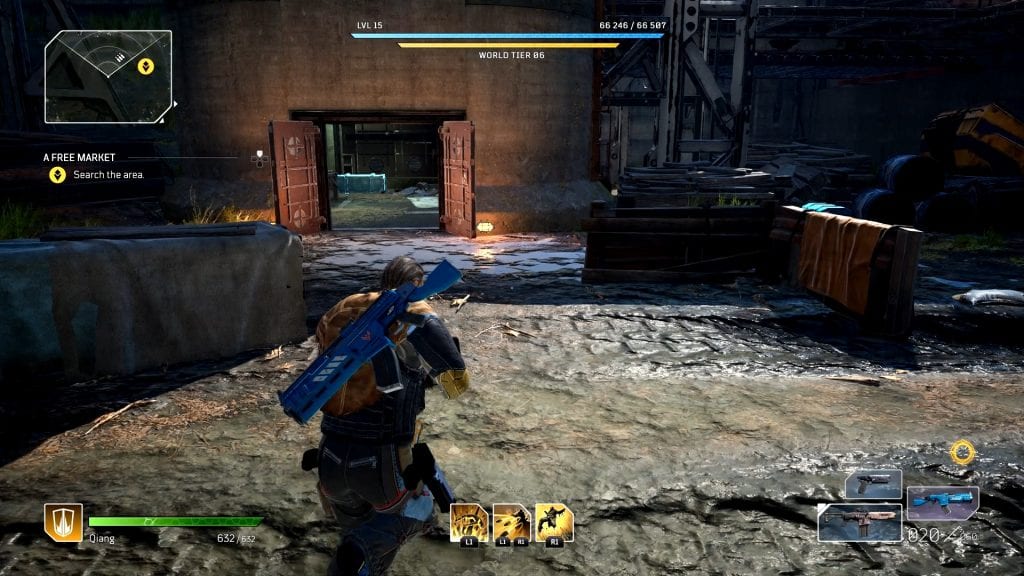 Loot Chest #3
Finally, we have the third chest, which is impossible to miss because it's located near the caged man you'll have to help. As you can see in my screenshot, the Loot Chest is on the right side while facing the prisoner. Loot it, then talk to the man in the prison to complete A Free Market side-quest.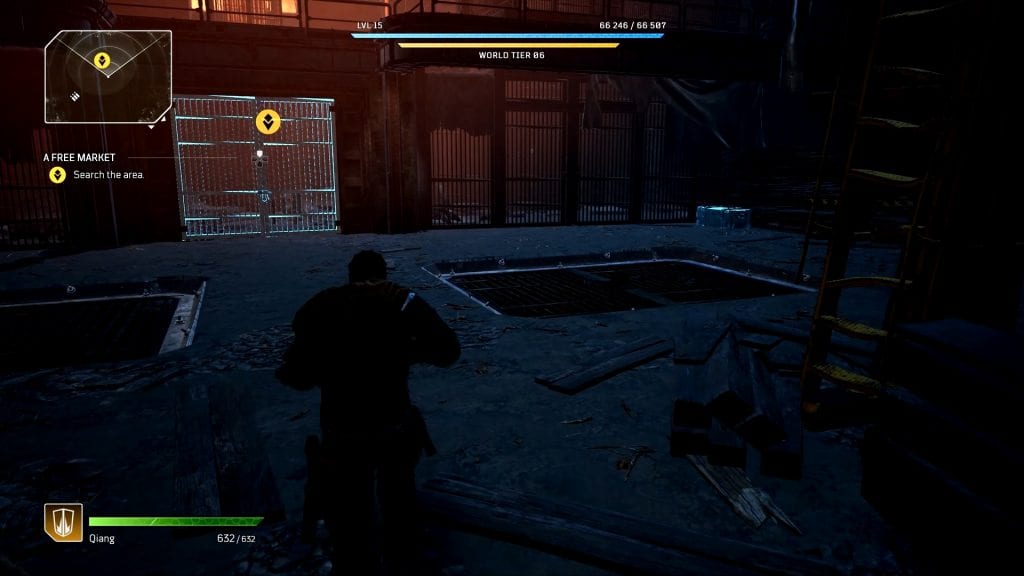 And that's it, friends. Now you know where to find the Lumber Mill Loot Chests in the video game developed by People Can Fly, so now you should be ready to head to Trench Town and eventually reach the Wreckage Zone and Polluted Outpost.