Outriders Main Street is the seventh area of the First City, and it includes two Loot Chests that contain Gear, Scraps, and Crafting Materials.
The Outriders First City Main Street is reached while playing the Salvation main quest after you find Zahedi.
You can enter Main Street after you explore Container Plaza and after you activate the Side Alley Explorer Flag.
Outriders Main Street Chests Locations
Main Street features two Loot Chests you should find, and because both of them are easy to miss, make sure you follow the order below if you want to get them.
Also, it's worth mentioning that in this area, you'll encounter Perforo, Venom Perforo, and even an Alpha Perforo.
To keep things simple, you should know that both chests are close to the exit point, so focus on your enemies before looking for them.
Loot Chest #1 – On Top Of The Bridge Tower
The first hidden chest is on top of the Bridge Tower.
To get there, make sure you deal with the Alpha Perforo that spawns on the other side of the area.
Next, before lowering the bridge, climb the stairs to the large tower on the right side to get the chest.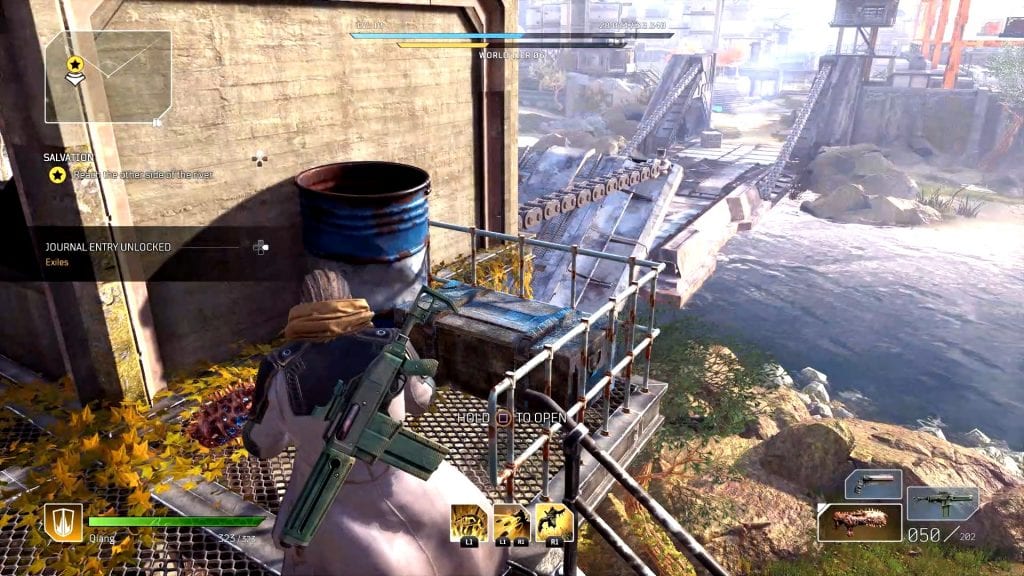 Loot Chest #2 – Close To The Medical Lab
For the second Outriders Loot Chest, all you have to do is to lower the bridge, then before crossing it, while facing the other side, look to the right.
There is an entrance just before the tower mentioned above, and it will lead you to a small courtyard on a hill.
Here you'll also find the entrance to the Medical Lab you are asked to explore for the Endless Dark side-quest. This quest is your ticket into Boglands.
You can see the chest standing on top of the stairs in my image below.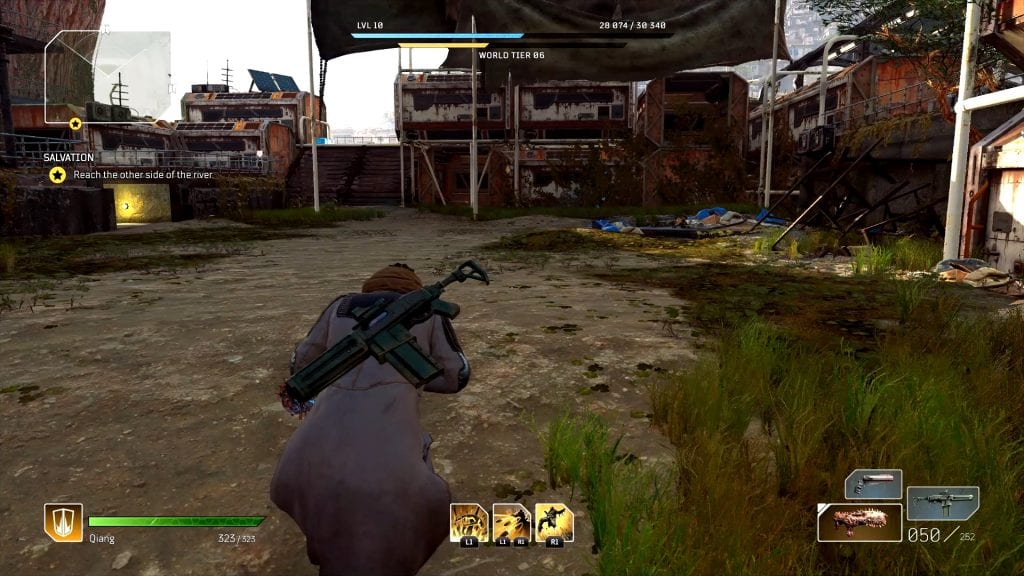 Get this one, then cross the bridge to enter City Center.
And that's it. Now you know where to find the Outriders Main Street Loot Chests in the video game developed by People Can Fly.