Outriders Irradiated Shore is the final Wreckage Zone area you will have to explore while playing the game's main story, and it includes three Loot Chests you should find for additional Gear, Scraps, and Crafting Materials.
The Outriders Wreckage Zone Irradiated Shore is the most dangerous area because it includes one of the game's bosses.
The area is otherwise very linear, especially because it is focused on combat.
How To Get To Wreckage Zone Irradiated Shore In Outriders
To enter the Irradiated Shore first time, you have to track the Mentor main quest.
Once you cross the Polluted Outpost, which includes 3 Loot Chests, you'll enter the Scavenged Factory and Control Tower (where you can find 2 hidden chests); and then you'll reach the Ruined Dock Explorer Flag.
The area behind the said flag is known as Irradiated Shore.
Irradiated Shore Chests Locations
As usual, I won't spoil the boss you'll encounter here, but make sure you are well-equipped.
Also, focus on dealing with the mobs and the boss first, and only then look for the three chests listed below.
They are really easy to find, especially if you follow the order below.
Loot Chest #1 – By The Explorer Flag
The first Irradiated Shore Loot Chest is located close to the Ruined Dock Explorer Flag.
Simply go around the corner, and you'll spot it behind some rocks.
In the following screenshot, you can see both the flag and the chest.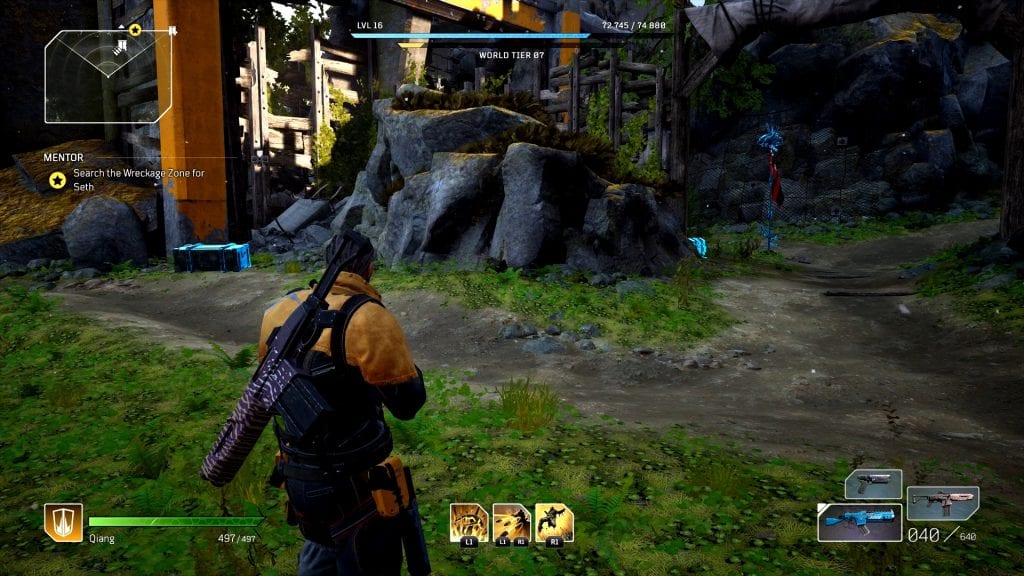 Loot Chest #2 – Next To A Wall In The Area Where You Fight The Boss
The second Irradiated Shore Chest is found in the same area where the large boss spawns.
Once you deal with her (because, yeah, this boss is a female), look on the right side as you enter the round area to spot it on a small hill.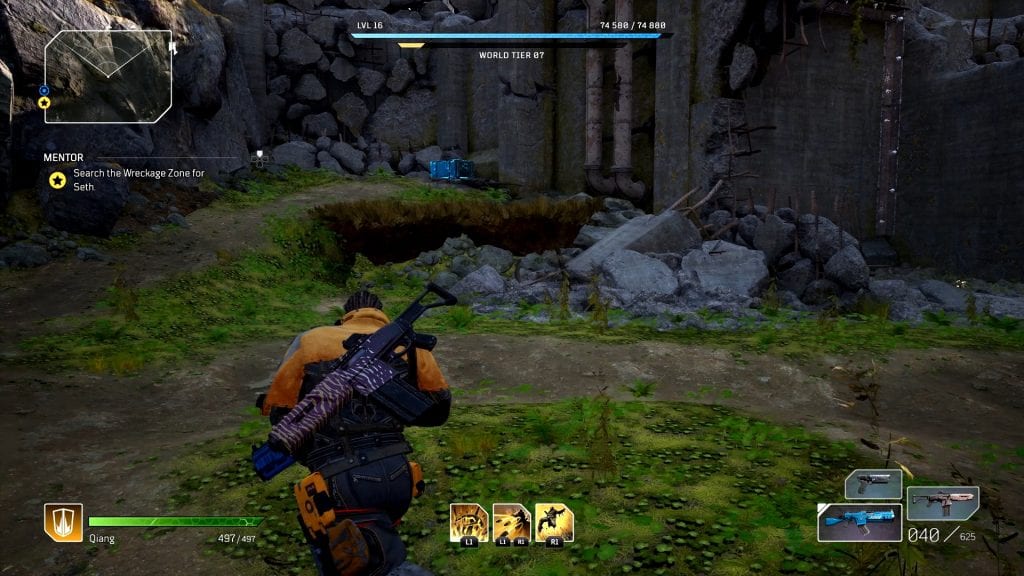 Loot Chest #3 – In A Tunnel Close To Seth
The final chest in this area is found next to Seth.
Leave the arena after you defeated the boss, and you'll trigger a cutscene and find out what happened to him.
After the cutscene, look for a tunnel next to Seth. It should be on your right side, and you can spot the chest inside.
And that's it. Now you know where to find the Outriders Irradiated Shore Loot Chests in the video game developed by People Can Fly, so how about checking Clearwater Springs next?