Along with the hidden Safe we already unlocked, there is also one Dying Light 2  Downtown Thugs Bandit Camp Inhibitor you'll need to retrieve after you clear the hostile area.
The Dying Light 2 Stay Human Downtown Thugs Bandit Camp Inhibitor is accessible if you are correctly equipped, but it is hard to spot, especially since you'll be busy looting the camp.
Therefore if you're wondering where to find the Downtown Thugs Camp Inhibitor in DL2 below, I'll tell you everything you need to know about it.
DL2 Downtown Thugs Bandit Camp Inhibitor Location – Where To Find
From the start, it is worth mentioning that in Techland's latest video game, the Bandit Camp in Downtown is a place quite rich in loot.
Besides the crafting materials you can find here, there are three essential items you'll have to retrieve:
As you can see on my map below, this Inhibitor is close to the northern building of the camp.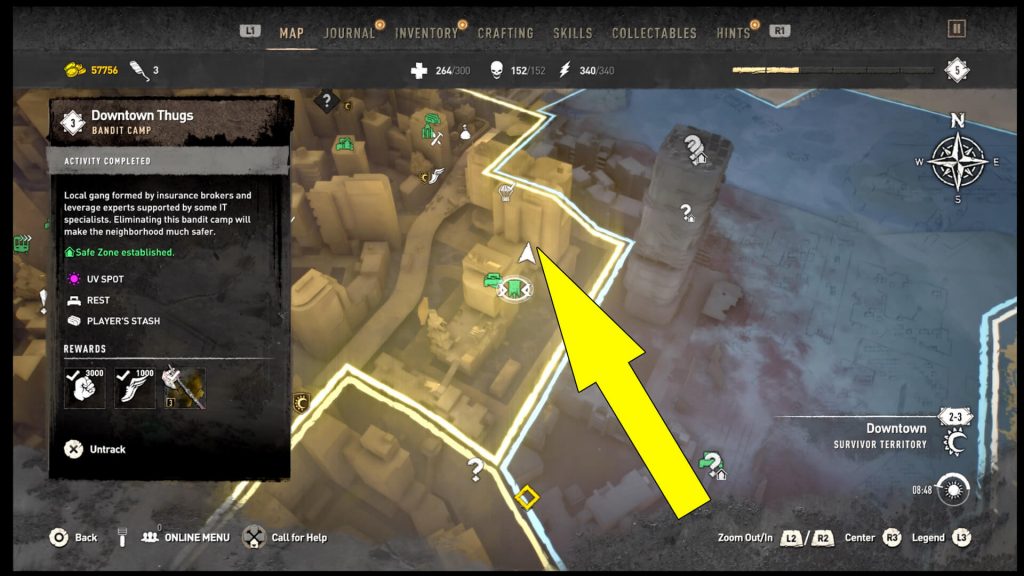 Once you clear the camp, if you want to get the Inhibitor faster, you'll want to unlock the Paraglider.
Now, if you have the Paraglider, here is the route you'll need to follow.
Downtown Thugs Bandit Camp Inhibitor– How To Get
Your starting location is the crane standing in front of the Office Plaza building below.
From the top of the crane, jump and grab the pink panels on the other building, then pull yourself up.
Now, above your head is a yellow plank you can reach. Jump and climb on it, then turn left.
You should be able to spot more panels.
Climb on them, then turn around to spot a new path you can follow (pictured below).
What you want to do here is cross the metal beam, then jump on the pink catwalk on the building to the right.
From here, you'll want to go around the corner, swing on the pole, and then jump and grab the metal ledges on the concrete wall.
Next, pull yourself up to the roof on the left side, then jump on the arched catwalk outside the building. You'll want to be on the lower catwalk.
From here, you can spot the Inhibitor crate in my screenshot.
From this spot, or catwalk, you can run, then jump, and while in the air, deploy your Paraglider.
Your goal is to land on the catwalk where the Inhibitor crate is found.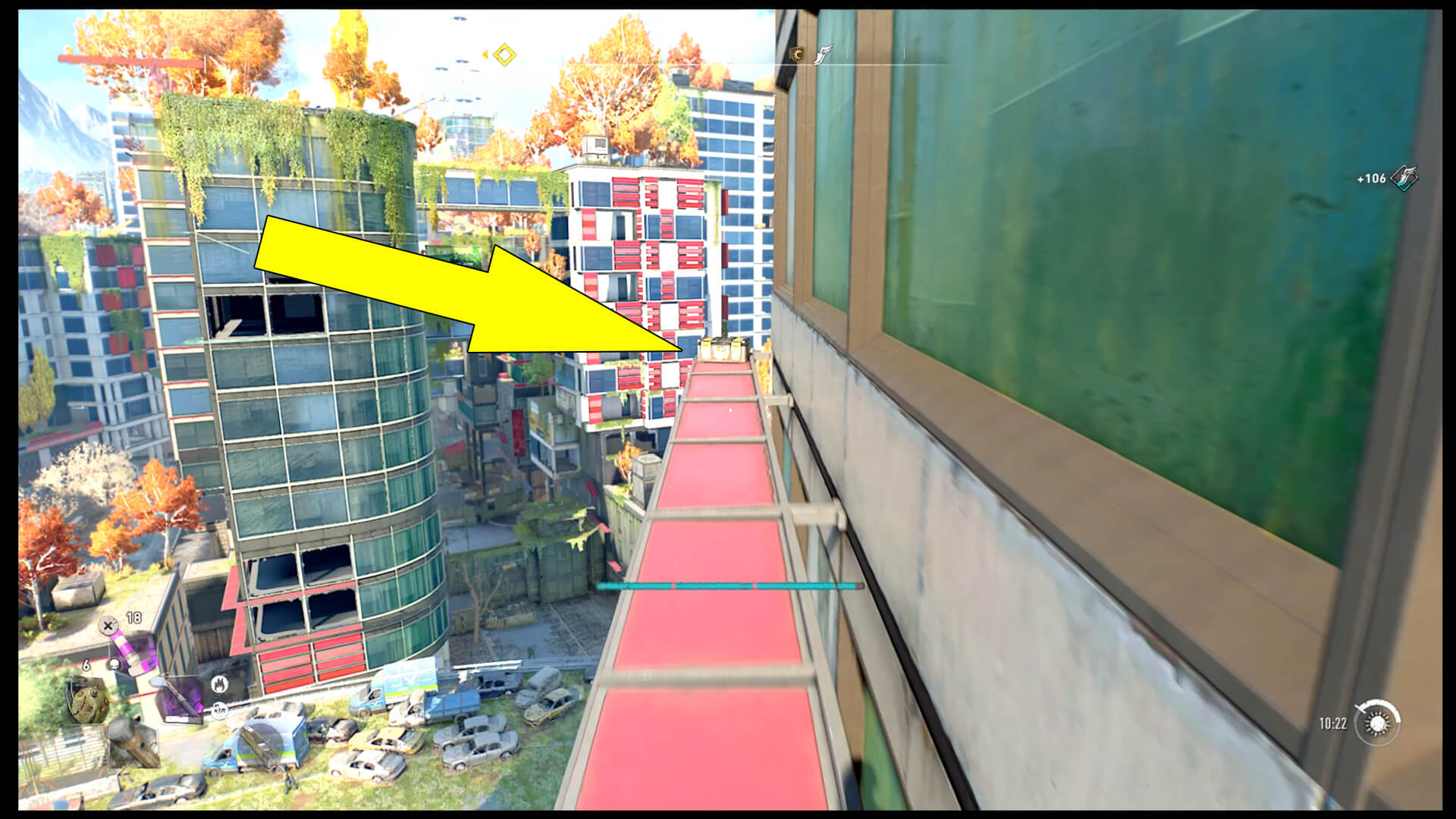 If done properly, the Dying Light 2 Stay Human Downtown Thugs Bandit Camp Inhibitor should be several steps away from you.