Dying Light 2 Willow Windmill is the second Windmill in the Horseshoe district, following the previous one we already activated (Maple Windmill).
Dying Light 2 Stay Human Willow Windmill is one of the 17 Windmills in the video game developed by Techland, and as you can guess, you'll have to activate it to unlock the Don Quixote trophy/achievement.
Compared to the previous mill, the DL2 Willow Windmill is a bit trickier, so in case you need help, below I'll tell you how to reach the top and power it on.
Dying Light 2 Willow Windmill Location – Where To Find
Let's start with the mill's location, which, as you can see on the map below, is southwest of Military Airdrop THB-17U.
Basically, the DL2 Stay Human Willow Windmill is on the northern side of the Horseshoe area.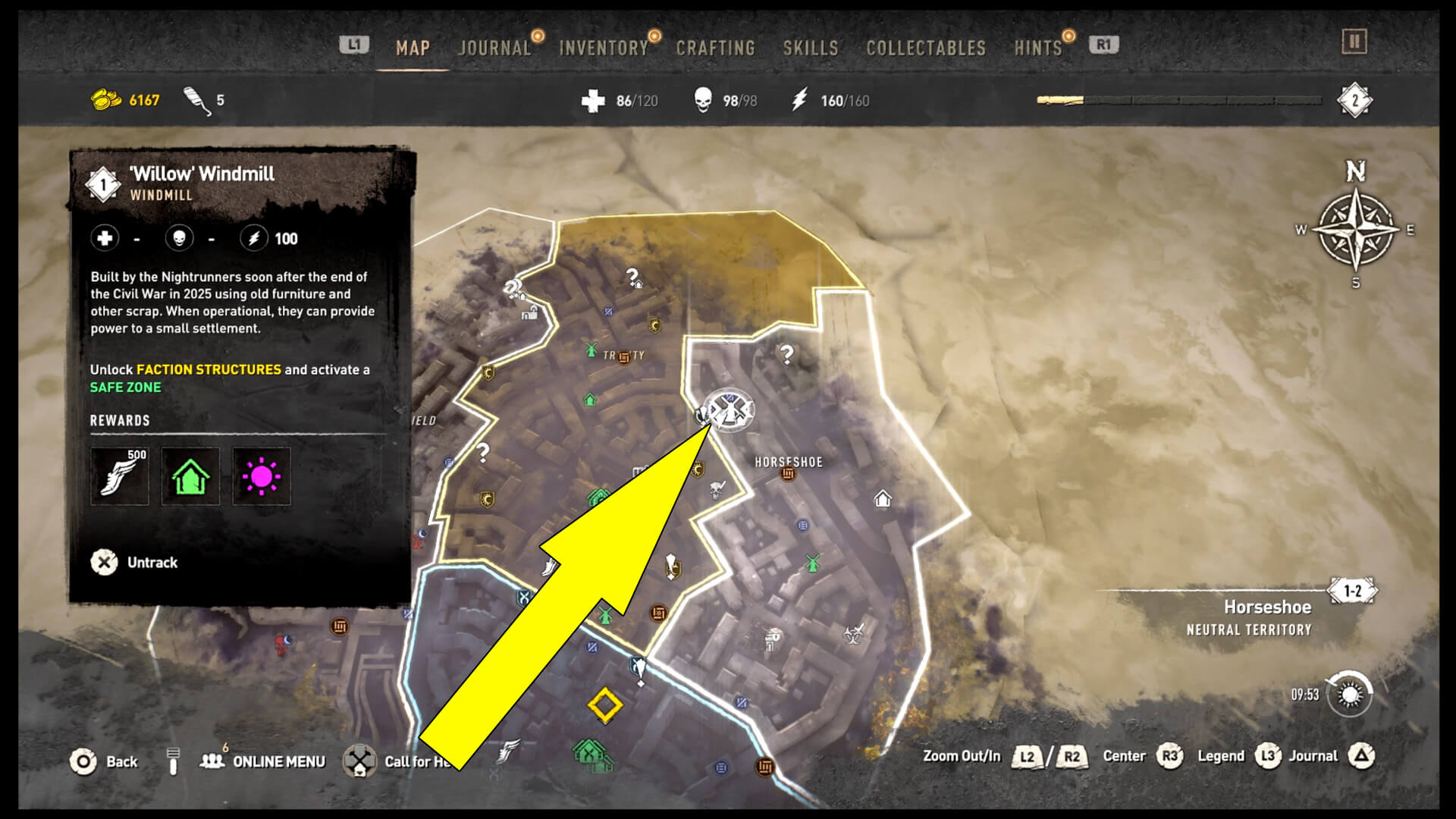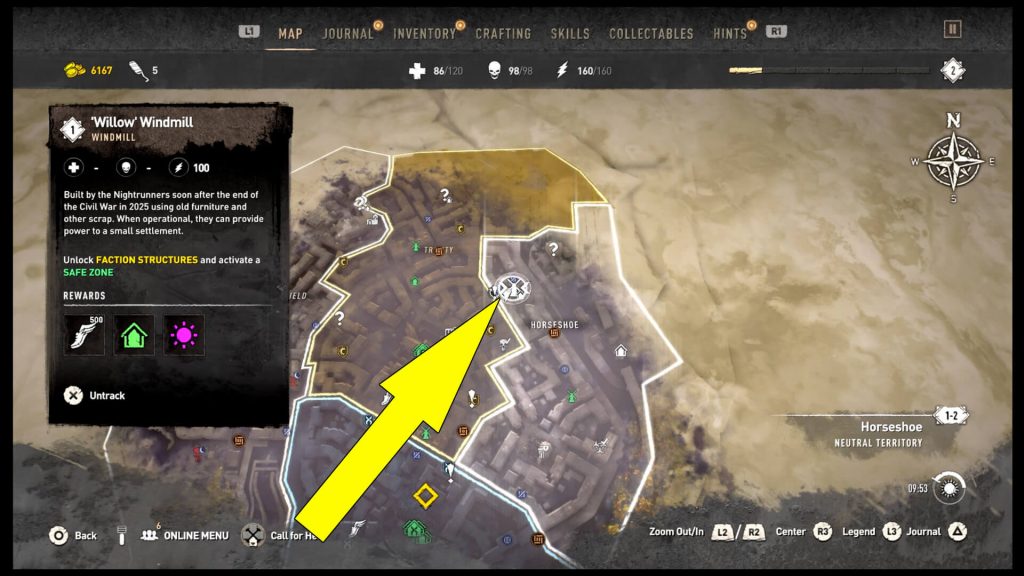 Before we move forward with the path you need to follow to activate the Windmill, it is worth pointing out that you'll need 100 Stamina for this challenge.
This, however, should not be a problem since you'll most likely have the required amount early in the game.
So, head to the location of this landmark.
Willow Windmill – How To Climb To The Top
For the DL2 Willow Mill, the chimney in the screenshot below is the starting point.
So, what you need to do is climb on it first.
Now, while standing on the chimney roof, wait for the smaller weight to reach the bottom, then jump on it.
You can see the said weight in my screenshot.
Next, while hanging, turn right to see a larger weight.
Your goal is to jump on it before running out of Stamina, so don't waste time. Also, if needed, move right towards the edge of the smaller weight.
Once you reach the larger weight, immediately pull yourself up, then turn around to see another wooden platform, which is really easy to jump on when the weight reaches the top.
Jump on it, then look around for a small hole in the wooden wall (pictured).
Obviously, you have to crouch to go through the hole, then head left, slowly walking on the metal beam.
Follow the beam, walking slowly; then, after another left turn, you'll see a ladder.
Run and jump on it to get to the top of the Willow Windmill.
Here, you'll see the fuse box you'll have to activate.
Once you interact with the fusebox, the Dying Light 2 Willow Windmill becomes operational.