Dying Light 2 Stay Human Scarecrow Queen side quest, featured in the video game released by Techland, requires you to find Gabrielle's Glitter Box.
DL2 Scarecrow Queen is one of the most accessible side quests that you will find in the game.
To activate the mission, you must assign Hounsfield Electrical Station (don't miss the Inhibitor at this location) to the Survivors and activate the Cherry and Birch Windmill.
The following guide will walk you through all the objectives of the Scarecrow Queen side quest.
Dying Light 2 Scarecrow Queen Quest – How To Start
The Scarecrow Queen side quest can be found in the western area of the Houndfield District, as shown in the picture below.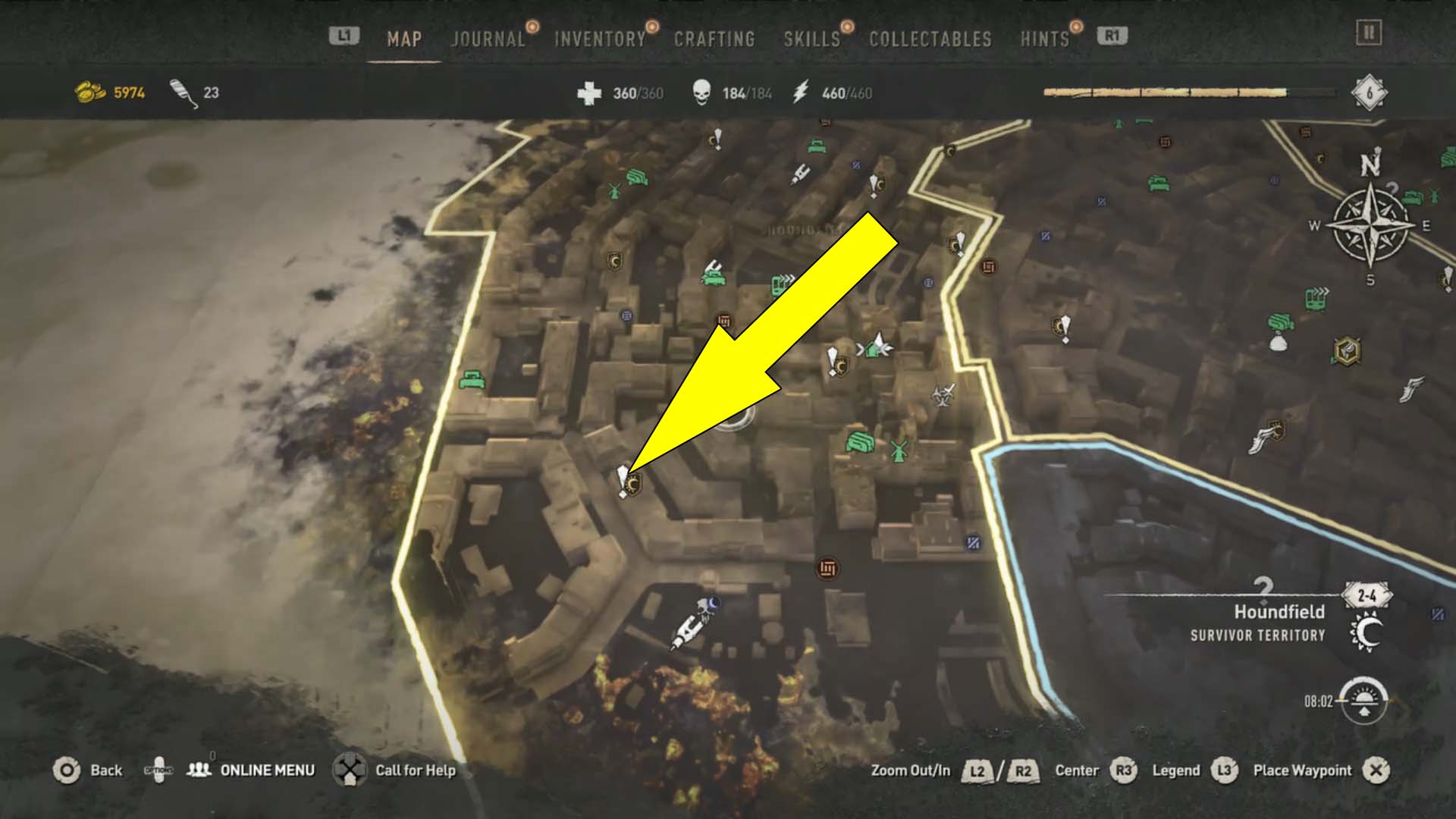 Once you have reached the location, find the quest giver, Gabrielle, who creates custom scarecrows.
Your main objective is to discover the box of glitter that Gabrielle misplaced because she had a little too much to drink and doesn't remember in which scarecrow she placed the box.
Her only memory is a blurry image of a tree and a naked woman.
Now that you have all the information needed from Gabrielle, let's get to it.
Scarecrow Queen Glitter Box Location – Where To Find
Using your map, make your way to the location where Gabrielle sent you, and you will reach an Evacuation Convoy.
Near the convoy, you can see a building with graffiti on one of the walls, representing a tree and a naked woman (pictured below).
Remembering what Gabrielle said, the graffiti assures you that you are in the right location, but you still can't find the box of glitter.
Maybe you should go to the Cherry Windmill safehouse located on top of the building with graffiti to get a better view of the area.
Once at the safehouse, look for a pumpkin field on one of the rooftop's corners.
Go to the edge near the field, and face the Evacuation Convoy to see a blue reading chair next to a scarecrow on top of another building under you, to the left (pictured below).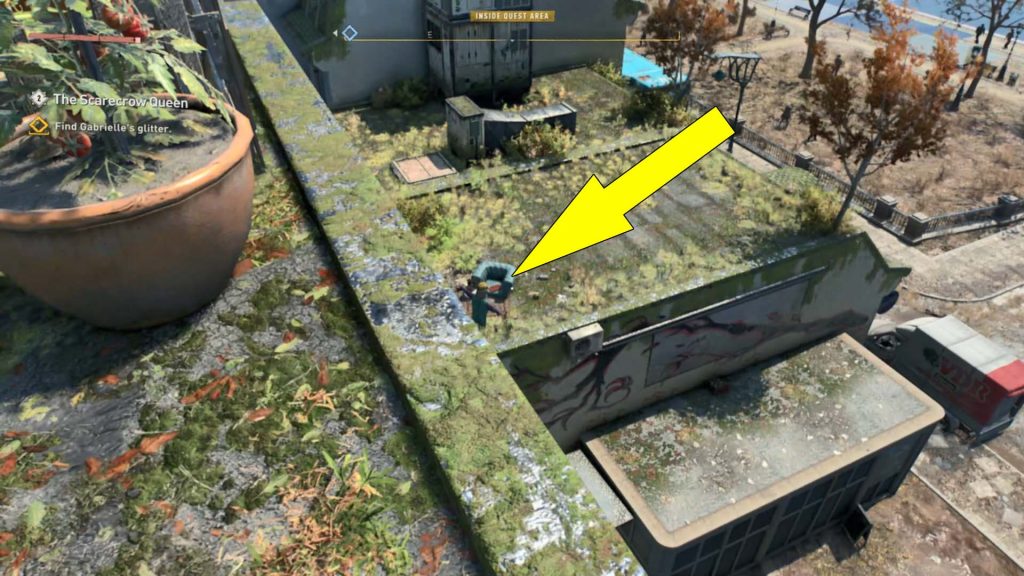 You will have to jump and reach the said scarecrow. Then investigate it to find the hidden glitter box you needed for the Scarecrow Queen side quest.
Once you obtain the glitter box, go back to Gabrielle. After a short dialogue with her, the DL2 Stay Human Scarecrow Queen quest comes to an end, and you'll receive 400 Gold Coins.