Dying Light 2 Horseshoe Nightrunner Hideout is a safe zone you can unlock in the Horseshoe District, provided you manage to reach the top of the broken highway in Techland's latest video game.
Dying Light 2 Stay Human Horseshoe Nightrunner Hideout is a bit more complicated than the Quarry End Swimming Pool Nightrunner Hideout, and it requires a bit more Stamina.
Furthermore, this Nightrunner Hideout can be accessed in various ways; therefore, below, we'll go over one of them so that you can unlock the Safe Zone as early as possible.
DL2 Horseshoe Nightrunner Hideout Location – Where To Find
As you can notice on the map below, the DL2 Horseshoe Nightrunner Hideout is on the eastern side of the district.
It is just northeast of Maple Windmill, so make sure you activate that mill first. If you need help, follow this guide.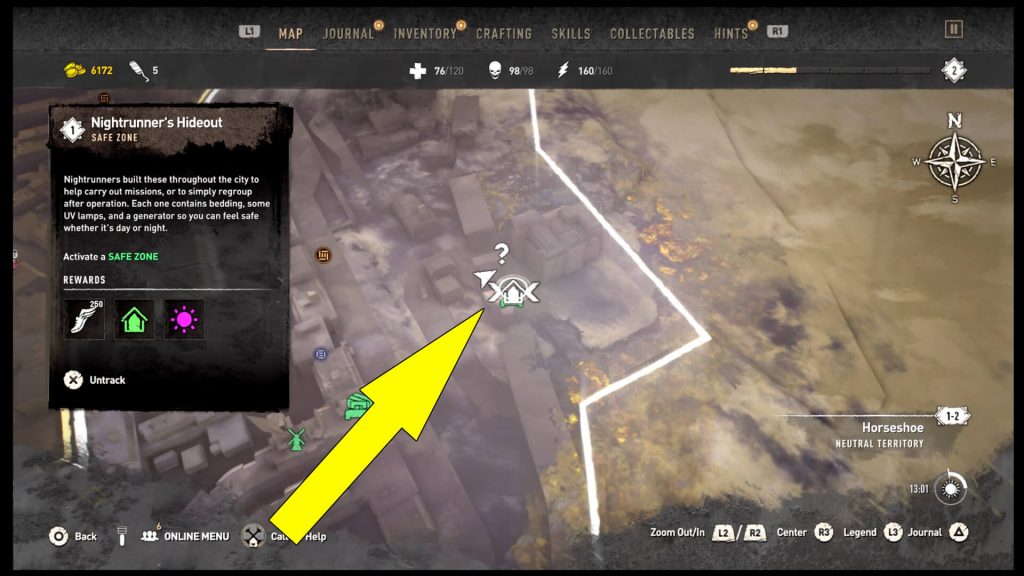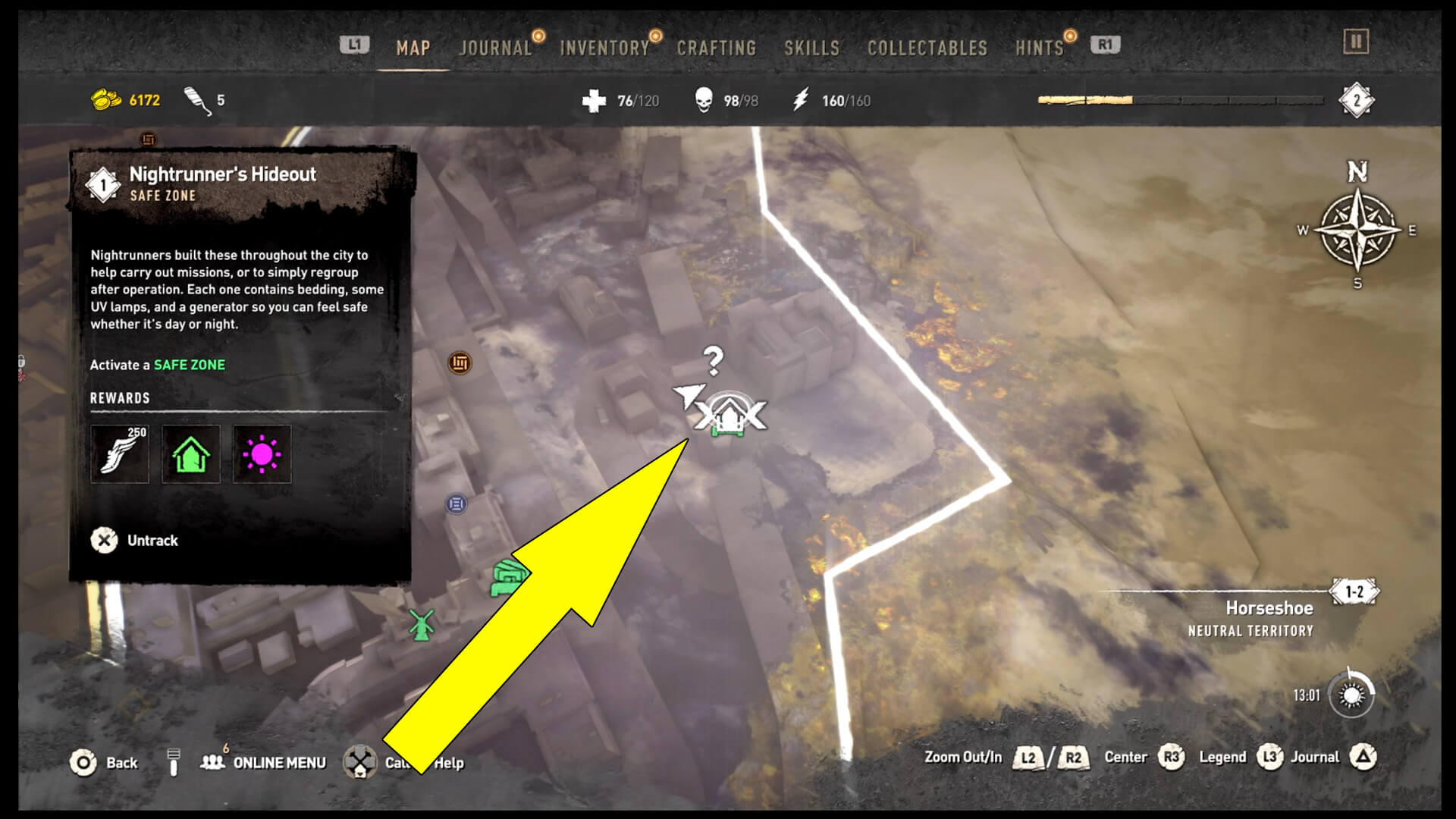 Once you unlock the mill, head to the location on my map to find the starting point.
Basically, you'll start your ascension from the location I have marked above.
Horseshoe Nightrunner Hideout – How To Unlock
Once you arrive at the location marked on my map, stay on the ground and try to find the starting location, which is the lamp post below.
Above the lamp post, you can see a bridge, so jump on the post, then onto the balcony in my screenshot.
Next, turn left and cross the bridge.
On the other side, there's a metal ramp you can use to ascend. Follow it, then turn left to spot a zipline (pictured).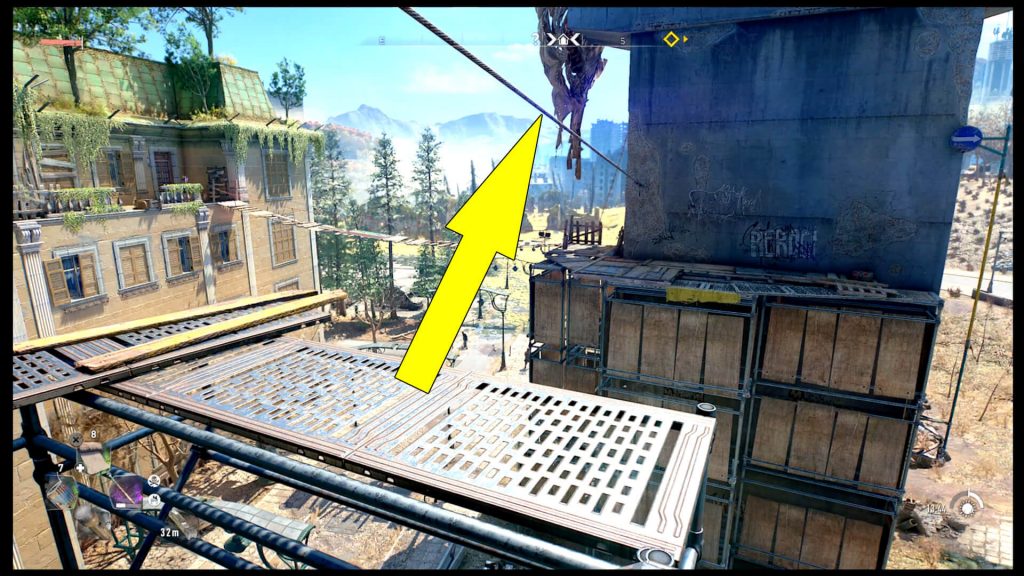 Use the zipline to get to the platform in the distance, then go left around the highway's sustaining pillar.
Now, you should be able to see two ropes.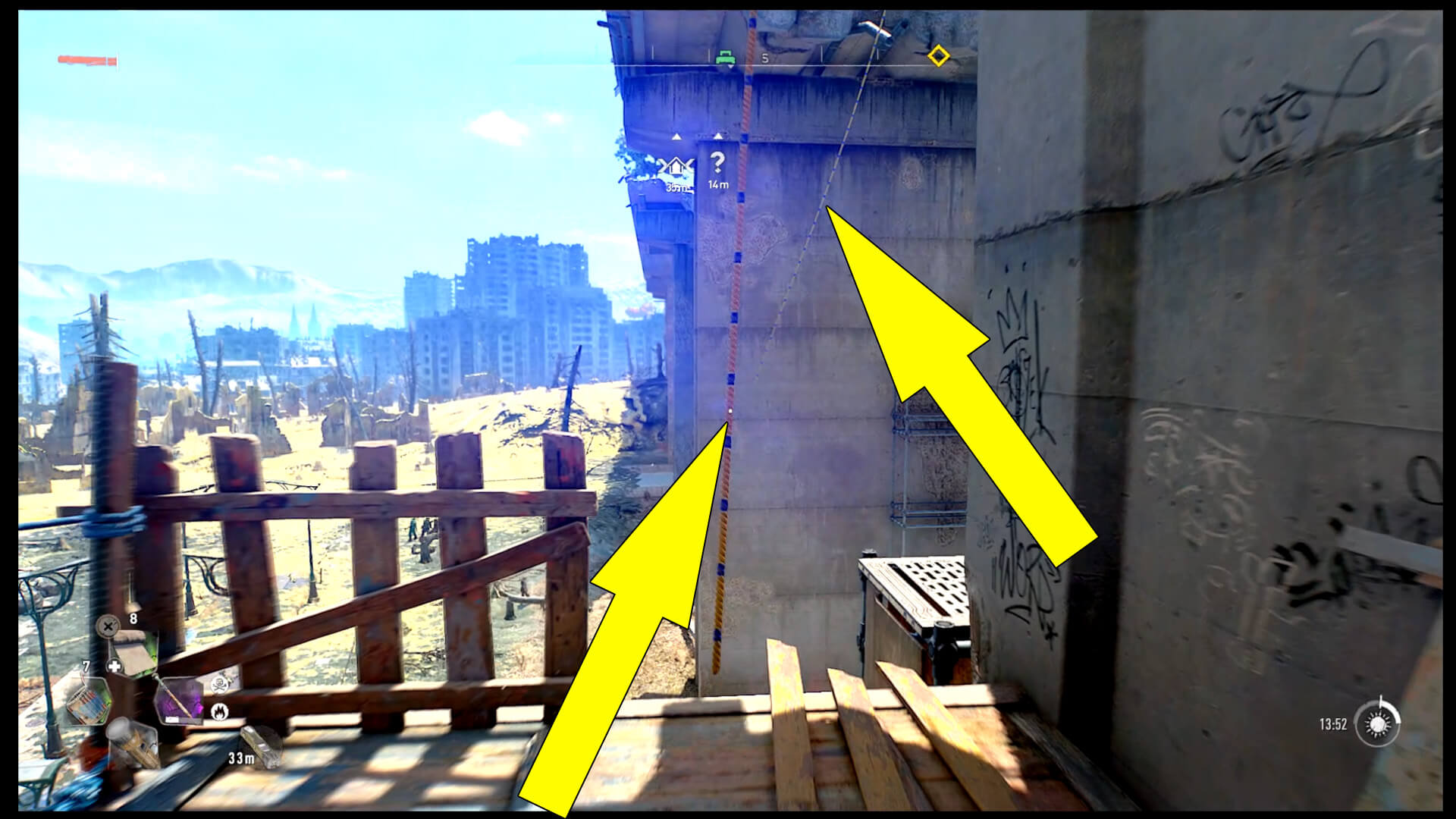 The idea here is to swing from one rope to another and eventually land on the platform on the other side.
So, start by jumping on the first one, then tilt the thumbstick back and forth, then press R1 (on Playstation) to jump and grab the second rope.
Finally, jump on the metal platform.
As a side note, makes sure you keep an eye on your Stamina.
After reaching the next platform, climb on the yellow tarp, then head right around the concrete structure, and you'll see a yellow metal beam.
Carefully hop on it, then quickly check the left side to spot this concrete wall you can climb.
Move as fast as you can, especially if you are low on Stamina.
Once you climb the wall pictured above, you'll see the Horseshoe Nightrunner Hideout.
Now, look for the generator behind a painting on the ground.
After starting the generator, the eastern Dying Light 2 Horseshoe Nightrunner Hideout is unlocked, so you can use it whenever you need to rest.