Cyberpunk 2077 Sacrum Profanum Side Job: Bhikkhu Monk Location Guide
The Cyberpunk 2077 Bhikkhu Monk is a very interesting NPC you'll stumble upon in Watson, by the Northside docks; and besides the fact that he is truly upset, he has a side job for V.
The said side job is named Sacrum Profanum, and your goal is to find and free the Bhikkhu Monk's brother who was kidnapped.
Cyberpunk 2077 Sacrum Profanum takes place 200 meters away from the Bhikkhu Monk but there is a catch with this one.
And below we will cover this specific Cyberpunk 2077 Side Job.
Sacrum Profanum Cyberpunk 2077 Gig Location
Look for this Biz north of the Docks Fast Travel Point in Watson, Northside.
On my map below you can see the Bhikkhu Monk's location.
When you get close to this location look for a monk with a lot of implants in his head.
He's wearing a brown robe and he is quite vocal, thus impossible to miss.
So, the first thing you'll have to do is to talk to our poor fellow and learn more about his story.
You have several dialogue choices here but all of them lead to the same result, which is you saving the monk's brother.
One thing that must be noted here, is that the Bhikkhu Monk asks you not to kill anyone.
Now, obviously, you can ignore this "small" request, but since the monk is such a nice guy, we'll try to respect his wish.
So let's see how we can save the Bhikkhu Monk's brother. Silently.
Where To Find The Bhikkhu Monk's Brother In Cyberpunk 2077
The moment you accept to save our monk, head north, and 200 meters away you'll reach the location where his brother is being kept.
Before going in, look around to spot a lot of containers.
The first guard you'll have to deal with is standing outside as you can see below.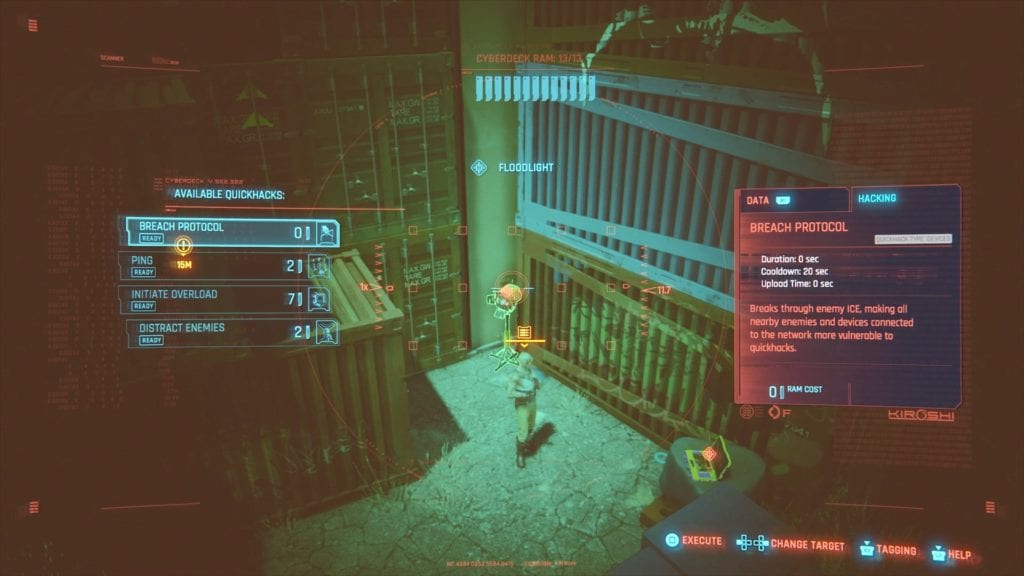 Climb the containers, then breach the floodlight to make the goon turn around, then drop and grab him.
The key here is to NOT kill the goon. Instead, perform a Non-Lethal Takedown. Why?
Because the monk said so.
Good, so we have 1 down and 3 to go.
Climb back on top of the containers and head inside the warehouse where you should see more goons.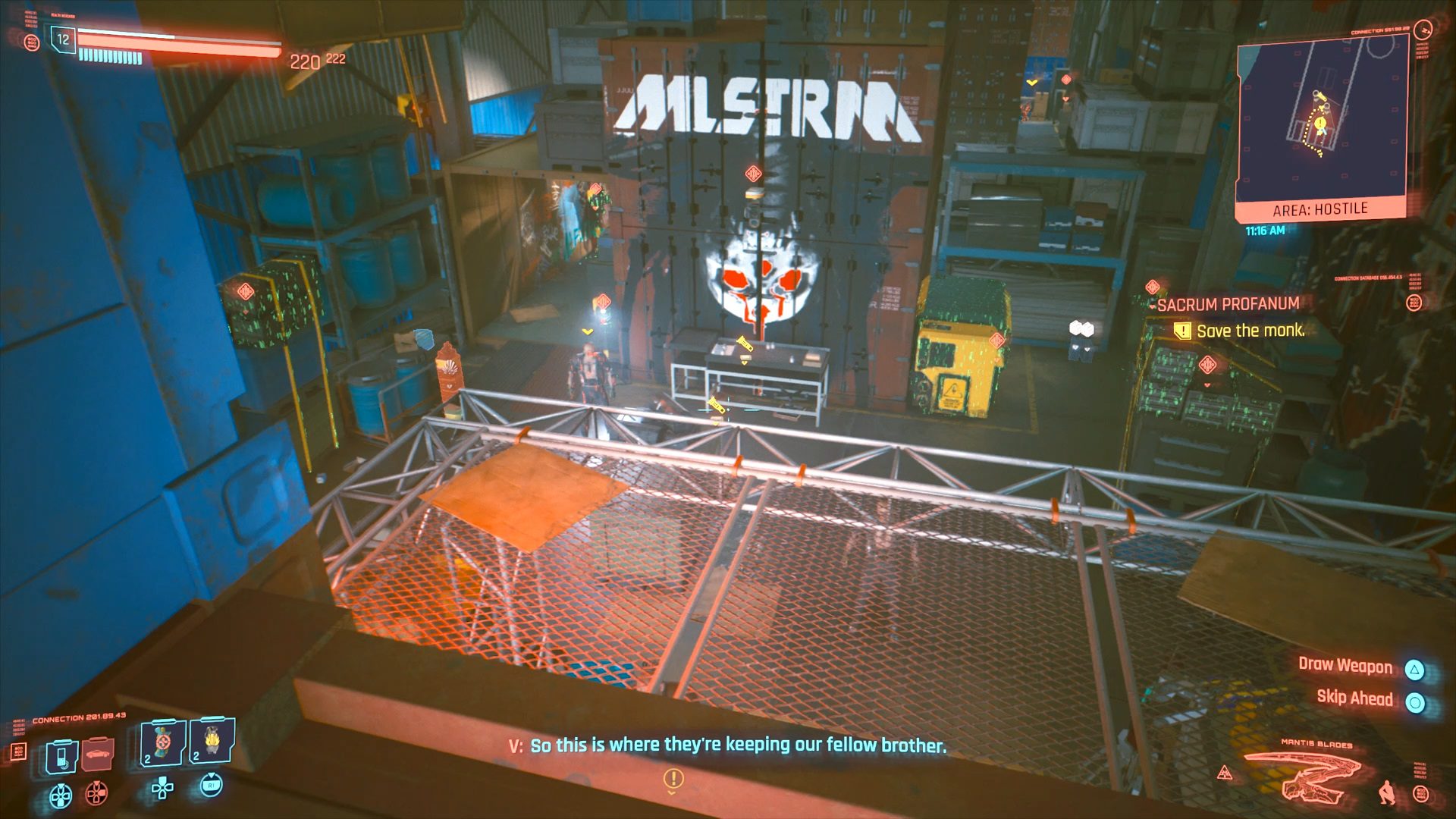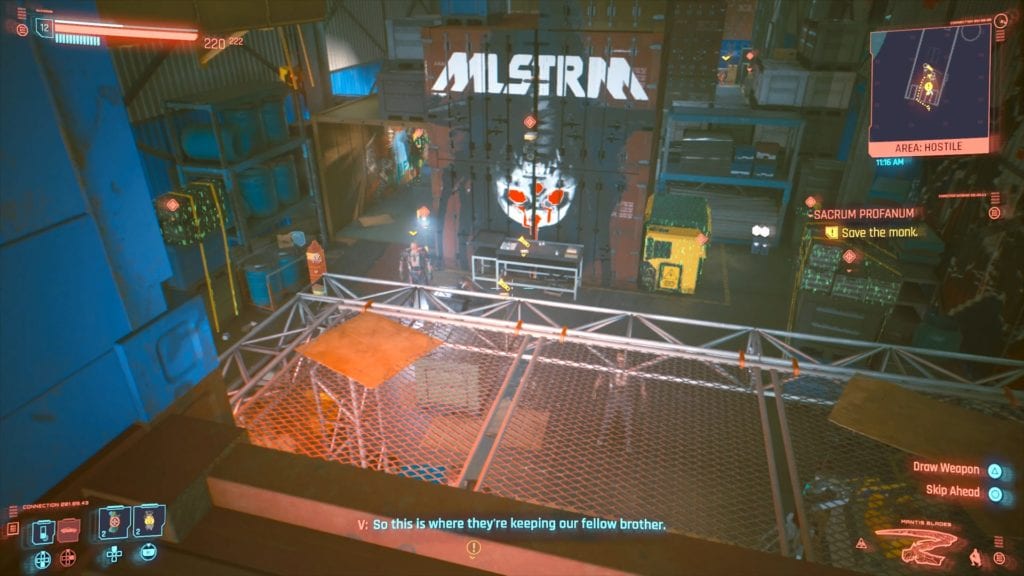 Once inside, don't jump down. Instead, go left and climb the blue container and hug the left side of the warehouse.
Now drop on the yellow platform, and move forward.
Finally, drop behind the guard you see below.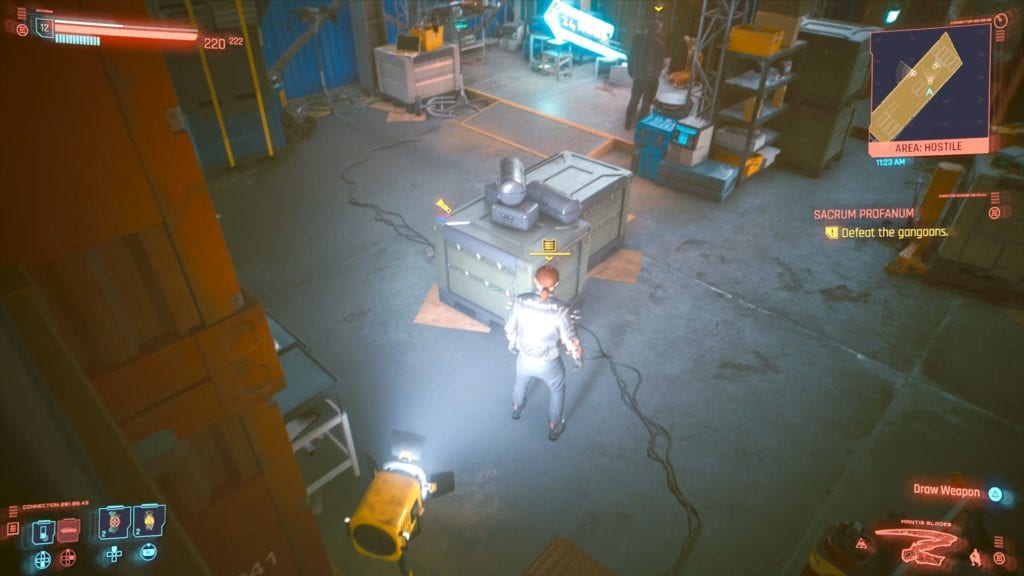 Take out the first gangoon using a Non-Lethal Takedown, then do the same with the one guarding the monk's brother.
Finally, turn around and eliminate the third gangoon who is working on something. Now the area is clear, so feel free to loot the place, and then talk to the monk's brother.
He will be very happy that you did not kill his kidnappers as you are about to find out. So, your soul is saved! No, not really; but the mission is complete.
That's everything you need to know about the Bhikkhu Monk's brother and the Cyberpunk 2077 Sacrum Profanum Side Job, so now let's win Wilson's Shooting Contest and get an Epic Weapon.