In Cyberpunk 2077 Phantom Liberty, you can accept a Gig titled The Man Who Killed Jason Foreman from Mr. Hands after completing the Get it Together main job. The contract involves investigating a homicide in Dogtown's Longshore Stacks district, where the locals have already identified the culprit as a man named Leon Rinder.
According to them, Rinder has been on a killing spree in the area, and Jason Foreman is his latest victim. As a hired professional merc, your role is to neutralize Leon Rinder, ensuring that the Lonngshore Stacks residents can finally experience peace.
Upon finding and speaking with Rinder, you will need to make a decision regarding his fate. So, this CP2077 guide aims to help you make that choice and successfully complete the The Man Who Killed Jason Foreman Gig.
Should You Kill or Spare Leon Rinder
After speaking with Briana and defeating the enemies lurking in the old motel in Dogtown, you will come across Leon Rinder in a bedroom on the last floor of the motel. He is seated on a bed, wrapped in bandages, and explains that he has experienced significant trauma from being used as a weapon by Kurt Hansen.
As a result, he is unable to perform any tasks, including taking the lives of others. After speaking with Leon Rinder and learning more about his condition, you will be given the option to either spare or kill him. The outcomes of these decisions are listed below.
What Happens if You Kill Rinder
If you follow the contract instructions to eliminate Rinder, you can collect his dog tags and return them to the Briana in Longshore Stacks. Once you do that, Mr. Hands will contact you and reward you with 8,000 Eurodollars for your work. There won't be any other consequences for killing Leon Rinder.
What Happens if You Spare Rinder
Alternatively, if you decide to spare Rinder, he is willing to make a deal with you. In exchange for his life, he will disclose the coordinates of his stash, which includes an iconic weapon and several other items. Additionally, he will provide you with his dog tags so you can bring them to Briana in Longshore Stacks.
If you accept the deal, you will automatically start the Addicted to Chaos side job, giving you the location of Rinder's stash. The stash is inside a garage near the Terra Cognita fast travel point and contains the Dezerter Iconic Power Double-Barrel Shotgun and a few other random items.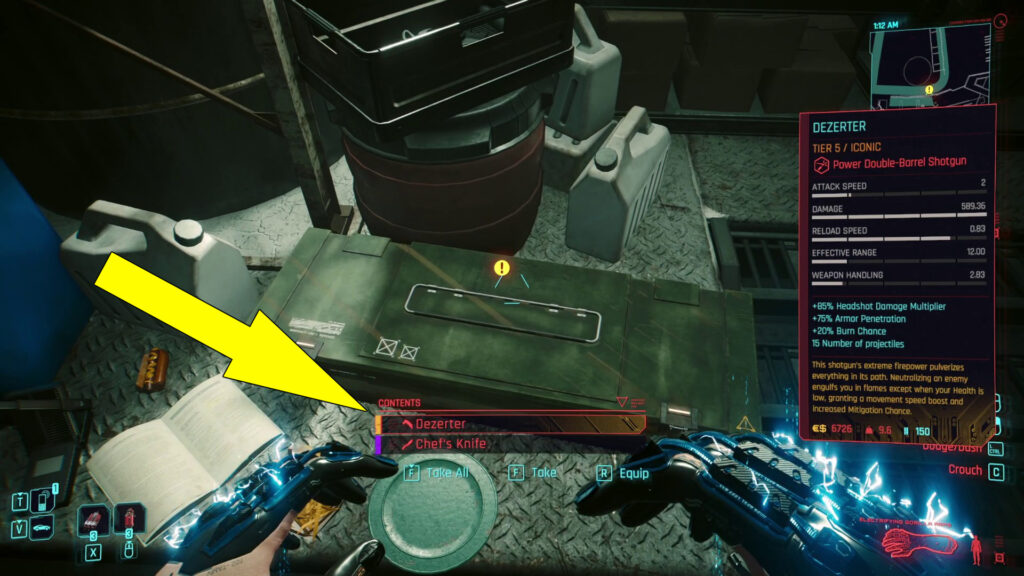 Once you find the stash, you can return to Briana and deliver the dog tag, and then Mr. Hands will reward you with 8,000 Eurodollars for a job well done. It seems that if you spare Rinder's life, you won't hear from him or the members of the Longshore Stacks again.
The Man Who Killed Jason Foreman Best Choice
I believe allowing Leon Rinder to live and taking his belongings from the stash is the best outcome. Rinder is severely injured, which means he can't be a threat to the Longshore Stacks' residents. By sparing his life, you can still receive Mr. Hands' reward and obtain a unique weapon and some extra items on top of it.
However, if you believe that Rinder doesn't deserve to live for what he's done and wish to kill him, it is important to note that you can still loot his stash. After you kill him and deliver the dog tag to Briana, fast-travel to Terra Cognita in the southeast corner of Dogtown.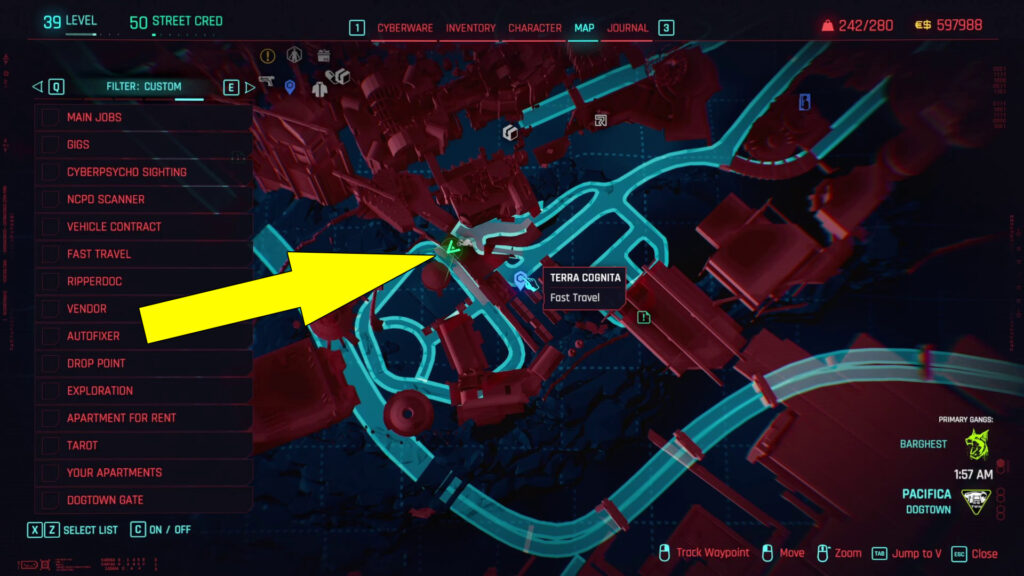 From there, enter the parking lot under the nearby bridge and look for a garage on the left side with a destroyed and abandoned red car in the front. Use the keypad on the left side of the garage door to insert the "1975" code and open Leon Rinder's secret stash.