In Cyberpunk 2077 Phantom Liberty DLC, a Gig called Talent Academy takes you to a children's sports center in Dogtown, which Fiona Vargas runs. Once there, you have multiple ways to complete the contract, but you will have to make a decision as the gig comes to an end.
More precisely, you have to decide whether to accept Fiona's "controlled leak" offer, which protects her important clients, or refuse it and download all clients' data.
Should You Accept Fiona's Offer or Not
Once you reach Fiona's office, you have the option to speak with a child named Tommie and start stealing data from her terminal. This action will result in a confrontation with Fiona, which is the main decision point of the Talent Academy Gig in Phantom Liberty DLC.
So, you are presented with a choice: accept Fiona's offer for a "controlled leak" to protect her important clients or download all the data and ruin her business.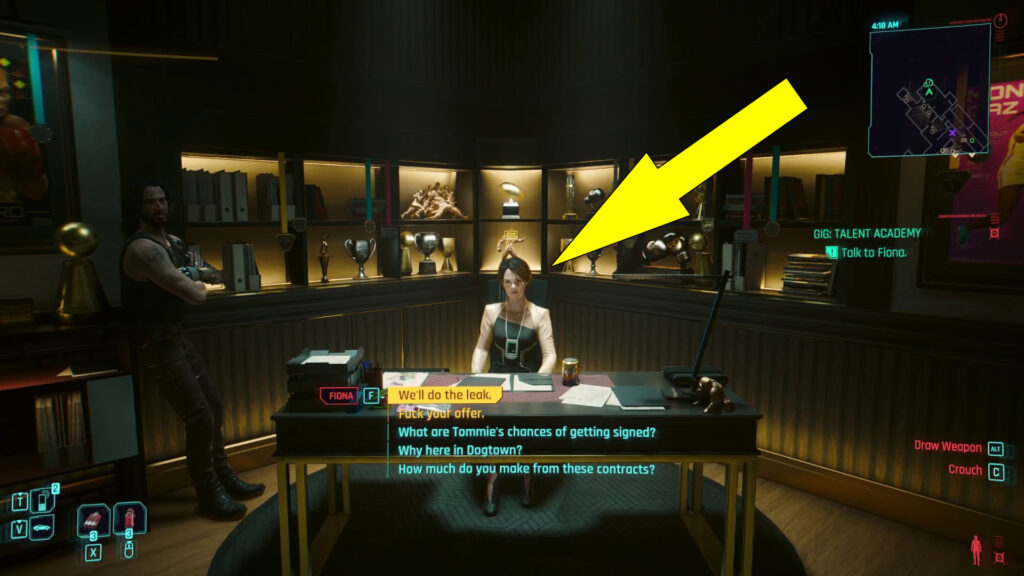 This decision is purely for roleplaying purposes and does not offer any gameplay advantages. Therefore, you should feel free to choose the option that aligns best with your vision of your character, V. If Fiona's speech about how a full leak could harm her young athletes moves you, you might consider accepting her offer.
However, if you're loyal to your client and fixer in Cyberpunk 2077 or have concerns about Fiona's operation, you may choose to refuse. But it's worth noting that if you refuse her offer, Tommie and other young athletes will end up back in the slums of Dogtown. They are sitting in front of the shops, working for the scavs.