While working on the Lucretia My Reflection main job in Cyberpunk 2077 Phantom Liberty, you'll eventually have to reach the Capitan Caliente restaurant. As you get in front of the restaurant, you'll notice that you need at least 18 Body or Technical Ability attribute points to open the main entrance.
If you lack the necessary attribute points, there is another method to gain access through the Capitan Caliente door without any additional requirements.
How To Open the Capitan Caliente Door
On the right side of the entrance, you'll spot some black and orange cables coming through the window and going up alongside the nearby building.
At the other end of these cables, there is a fusebox that you can override to open the door to Capitan Caliente. To reach the fusebox, climb the metal scaffolding under the cables to reach the balcony above.
Once you reach the balcony, go back along the cables and take the first right to find some stairs. At the top of both sets of stairs, turn left and go through the hole in the railing to reach a catwalk. Sprint and jump over the gap ahead, then turn left at the end of the catwalk to find the fusebox.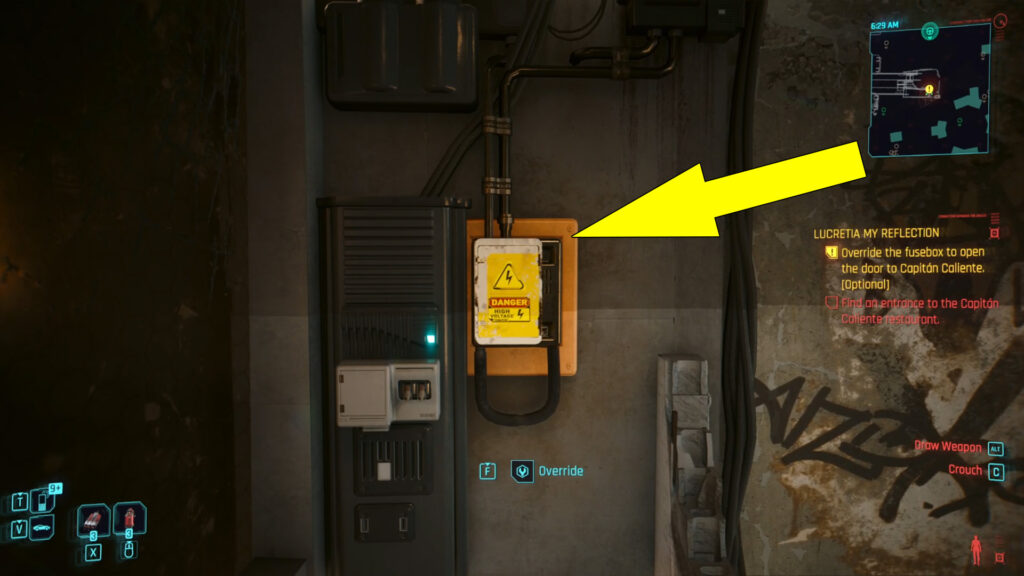 Overriding the fusebox will turn off the generator inside the Capitan Caliente restaurant and open the front door.
Capitan Caliente Old Telephone Location
After you enter the restaurant, your next objective is to scan the area to find the old telephone. Sometimes, what seems like a simple task can quickly become a pain in the rear. That's because the old telephone is hidden behind a shelf in the storage room. To reveal the location of the old telephone, you must move the shelf marked in the picture below.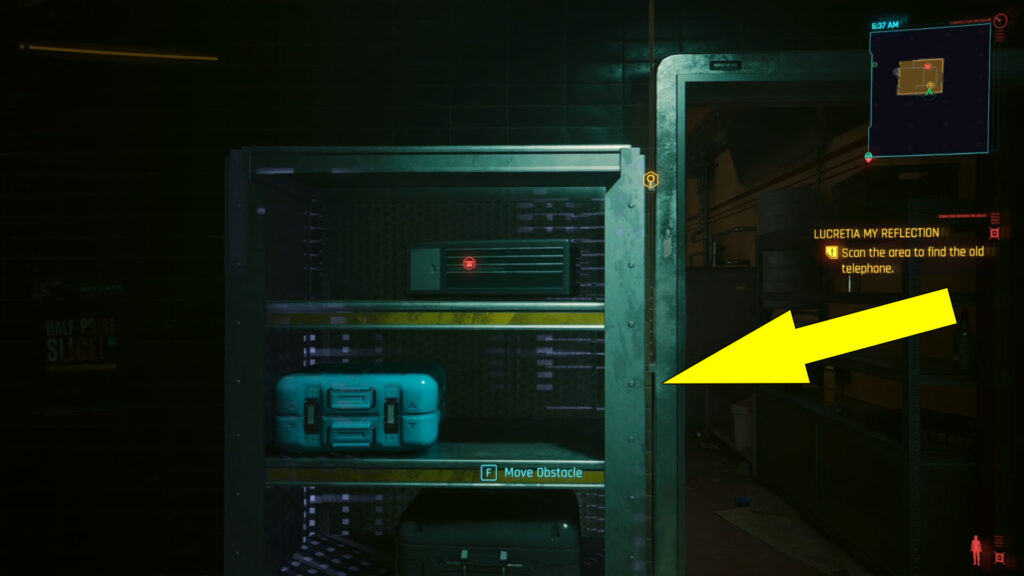 Then, you can use the telephone to call 0931 and set up a meeting with Solomon Reed.