The No Future Graffiti'd Container is a mission objective you'll have to find for a Cyberpunk 2077 Side Job you can complete in the Watson, Little China, area. The job is named Big In Japan, and your goal is to find and open a specific container labeled "No Future." Cyberpunk 2077 Big In Japan is a bit longer than Shoot To Thrill, but nevertheless, it's quite funny and has an amazing reward at the end.
As you can see, Big In Japan requires your presence in the club known as Afterlife.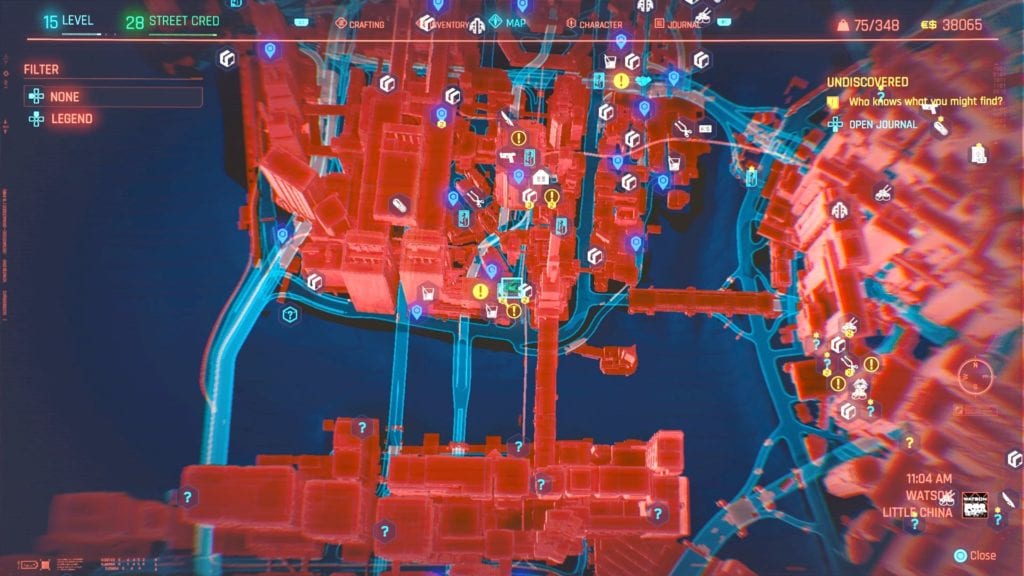 When you enter the said club, look for Dennis by a wall. You can recognize him by the glasses he wears, and he'll ask you if you want to find a container for him. Obviously, you can ask additional questions, but the idea is simple. Find the container marked by the No Future Graffiti, open it, and then deliver the contents to a specific spot.
Where To Find the "No Future" Container in Cyberpunk 2077
After you talk to Dennis, open your map and notice the location of the container, which is northeastern Kabuki. Now call your car and drive to that location where you won't find any enemies but a lot of houses. And most of these houses have containers inside. Imagine that.
Ok, so in order to save you some time, you can see the location of the container below. It is inside the house closest to the water. That's the container you'll want to open.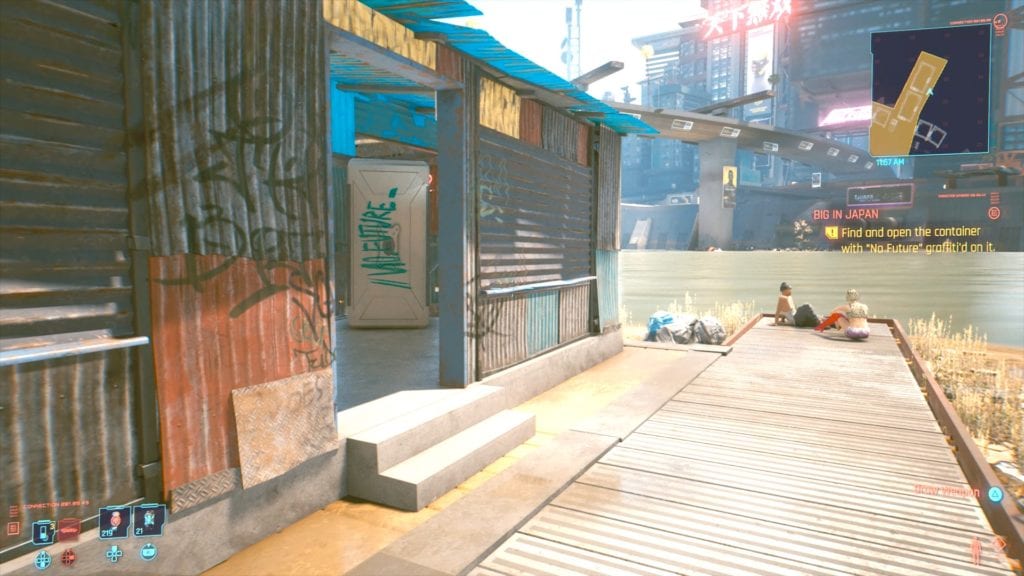 Inside, you'll find a person, and luckily for you, the guy is unconscious. The good thing is that you have one more step to finish the job. The bad thing is that you'll be ambushed by a lot of goons the moment you open the container.
Before picking the body, you may want to clear the whole area by the water. Make sure you kill all goons, then return and grab the body. Place it in your car, then drive to the next location where Dennis waits for you.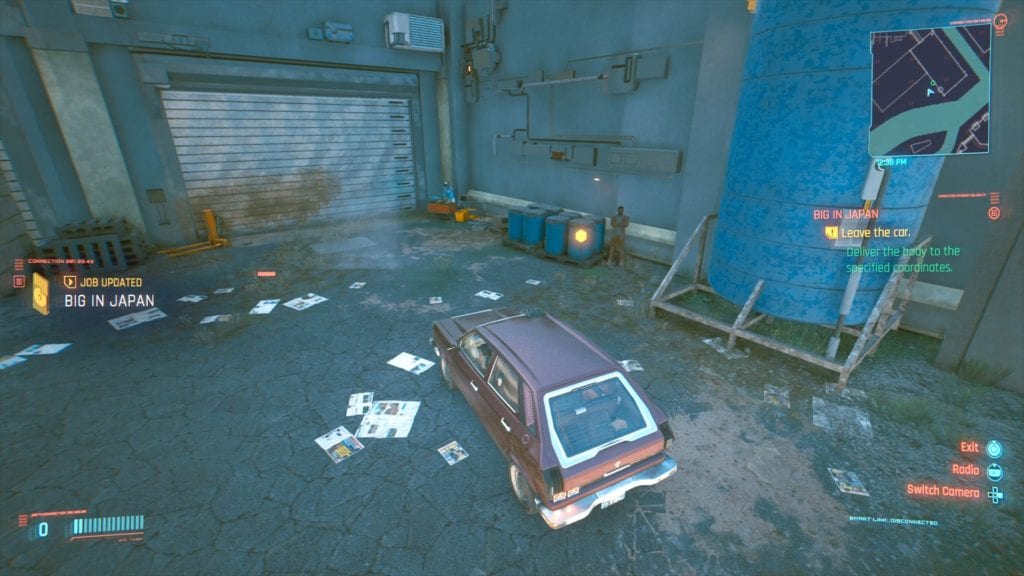 When you get close, a cutscene triggers, and you'll find out who is the guy inside the container. Make sure you don't leave the area without the beautiful sword Dennis has for you.