Forza Horizon 5 Yellow Lake House Roof XP Bonus Board: How To Get
Forza Horizon 5 Yellow Lake House Roof XP Board or the Bonus Board on the roof of the yellow house west of Guanajuato and east of Caldera is another collectible that can prove challenging to get in the video game developed by Playground Games.
The FH5 Yellow House Roof XP Board is nevertheless mandatory for the Complete Collection achievement, so you may want to learn how to get it.
This Forza Horizon 5 Yellow House Roof Bonus Board doesn't have a ramp nearby, so you'll have to rely on your car, the recommended path outlined in the guide below, and a little bit of luck.
Forza Horizon 5 Yellow Lake House XP Board Location
Let's start with the FH5 Yellow House Board location, which you can see on the map below.
As said, this Bonus Board is west of Guanajuato and east of Caldera mountain.
It is also worth mentioning that if you use my FH5 XP Boards Treasure Map, this is the 105th collectible.
Lastly, although there is a PR Stunt north of the board's location, if you try using the ramp to get this board, you'll most likely waste your time.
When you get close to this location, you'll see a relatively small yellow house by the road and a 5000 XP Bonus Board on it.
Your goal is to smash it, and you'll do this while flying.
Recommended Car
You should consider a lightweight car with enough power; however, you don't have to buy a supercar or a hypercar if you don't have one.
For example, if you already smashed the West Coast Hotel Roof Board covered here, or the Balcony XP Board explained here, you can use the same car.
So that you know, I was able to get to the board driving a B Class 2011 BMW X5 M. So you don't need a "plane" to get to it.
Starting Location
Great, now that you have a recommended car, let's talk about the starting location or the point where you'll start driving toward the board.
This location is south of the board, as you can see on the map above.
It is marked by a yellow arrow, and you'll be in the middle of a field.
However, this location is relative because it depends on the car you use and its power.
If you drive a powerful car, you can get closer.
The idea is to drive in a straight line and jump on a specific hill to get to the roof.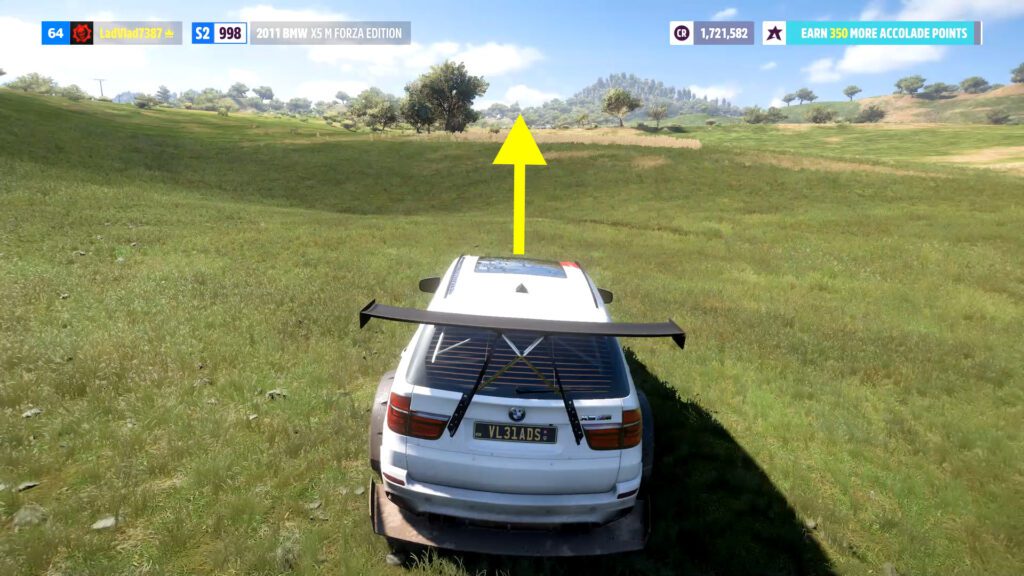 How To Get The XP Bonus Board On The Roof Of The Yellow House By The Lake
As you get close to the house in question, you'll want to pay close attention to the environment.
To make your job easier, in the screenshot below, you can see two bushes.
Use them as pointers and make sure they are on your right side.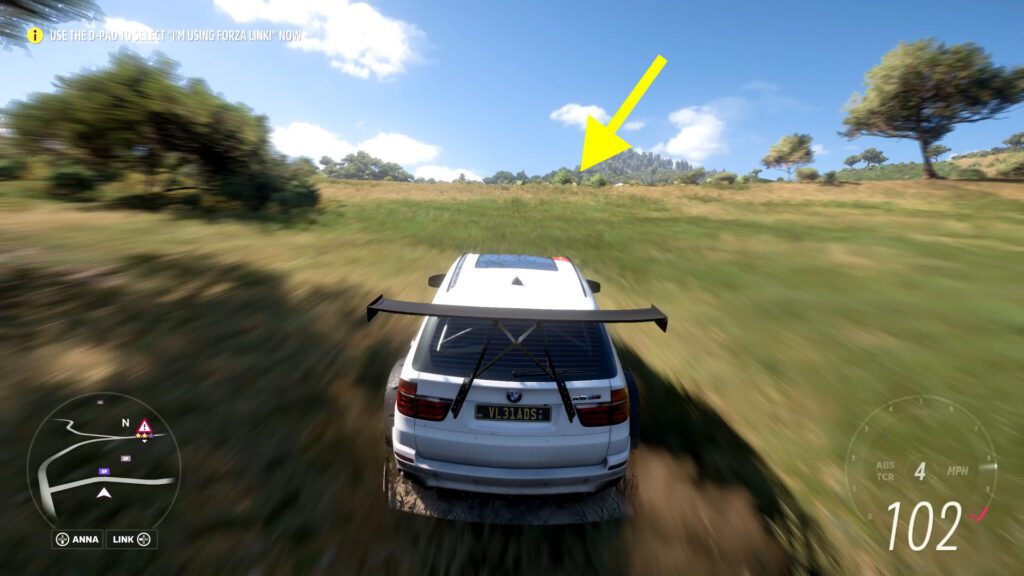 Drive close to the two bushes, and you'll hit the peak of a hill.
If you do this at around 115 MPH with the same car I have used, you'll land on the roof of the yellow house.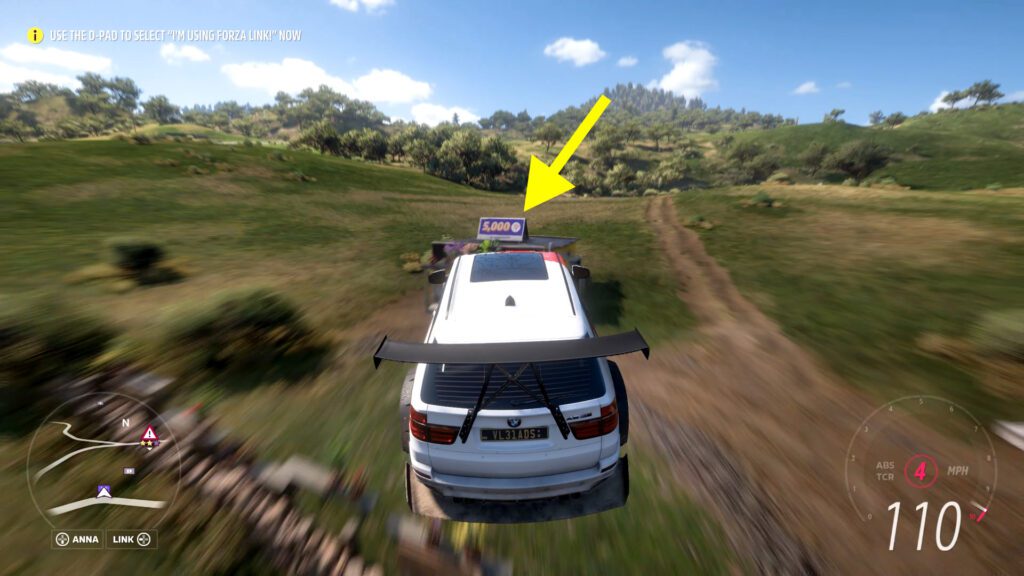 Obviously, if you can't do it on your first try, you can use the rewind option to make minor adjustments.
Therefore, rewind and slightly press the brake button if you land behind the house after finding the correct trajectory.
You can also slightly change the direction (left or right) as long as you do this while the car is on the ground.
So, did you manage to get this one? What was your strategy, and what card did you use to smash the Forza Horizon 5 XP Bonus Board on the Yellow House Roof?