Forza Horizon 5 Twilightsaga (#Twilightsaga) is a Winter Season Photo Challenge you can complete to earn 2 Season Points in the latest video game developed by Playground Games.
The problem, however, is that the FH5 Twilightsaga Photo Challenge is a bit bugged, meaning that whenever you try to photograph a vehicle at night, the second checkbox doesn't mark it as completed, even if it's night.
Basically, for the Forza Horizon 5 #Twilightsaga Photo Challenge, you have two requirements:
Photograph contains a car
Photograph taken at night
Now, while the first requirement always checks as completed (unless you photograph the sky), the second one won't, thus making the FH5 #Twilightsaga Photo Challenge unobtainable.
So, if you are trying to get this Winter Photo Challenge below, I'll tell you how to do it.
Forza Horizon 5 Twilightsaga Photo Challenge Location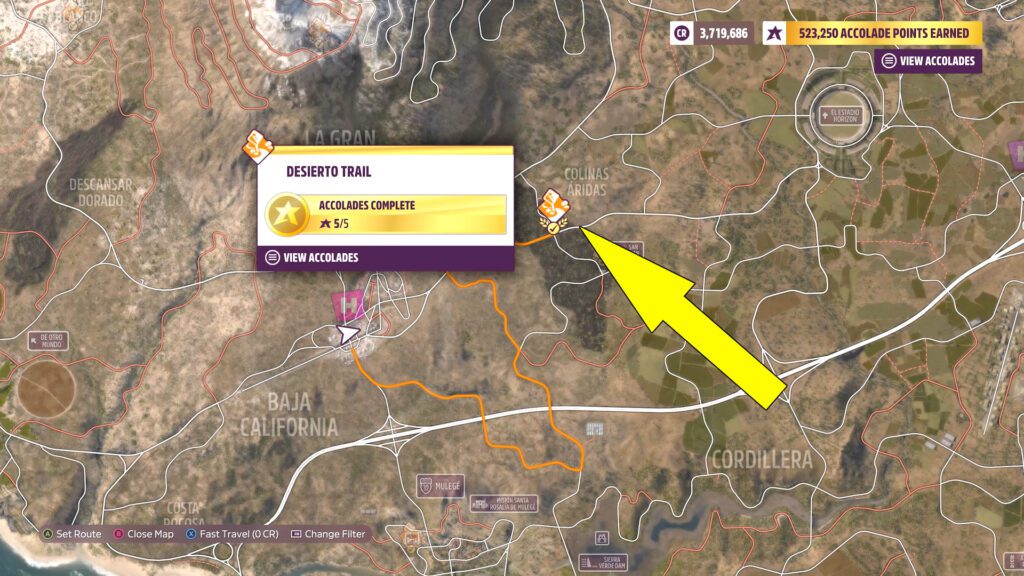 The first thing worth knowing about the Twilightsaga Forza Horizon 5 Photo Challenge is that it's almost impossible to get while in free roam.
This means that if you're constantly waiting for the night so you can take a photograph of your car, you'll eventually give up.
Therefore you'll have to force it, and you may consider fast-traveling to the Desierto Trail Dirt Race starting point.
Also worth mentioning is the fact that you can do this at any race location in the game, but I have picked the Desierto Trail for a reason, as you are about to see. So, the first step is to get to that location.
#Twilightsaga – How To Photograph Any Vehicle At Night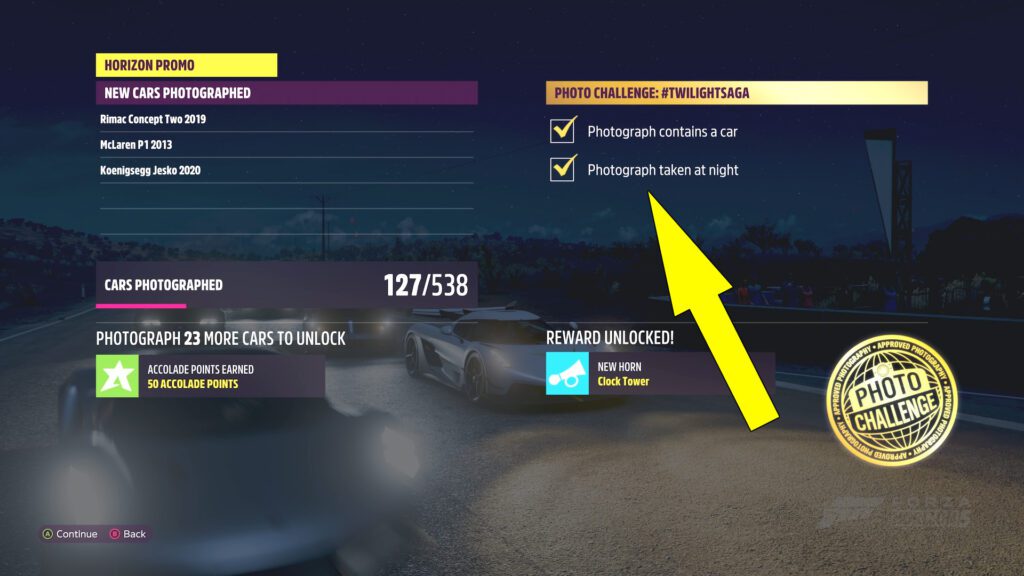 Once you get to the starting point, you'll want to create your custom race, which will obviously occur at night.
If you don't know how to do this, here are the steps you have to follow:
Press X to start the Desierto Trail Dirt Race
Now, choose Solo mode
In the next window, select Create Blueprint (blue tab)
In the Car Themes menu, choose any theme you want
Select any class in the Performance Class tab
When you get to the Event Lab menu, scroll to Event Settings
Now scroll down to Time of Day and pick Night. Not Sunset and not Evening
Next hit Confirm
Finally, choose Test Drive
Before starting the race, pick any car you want.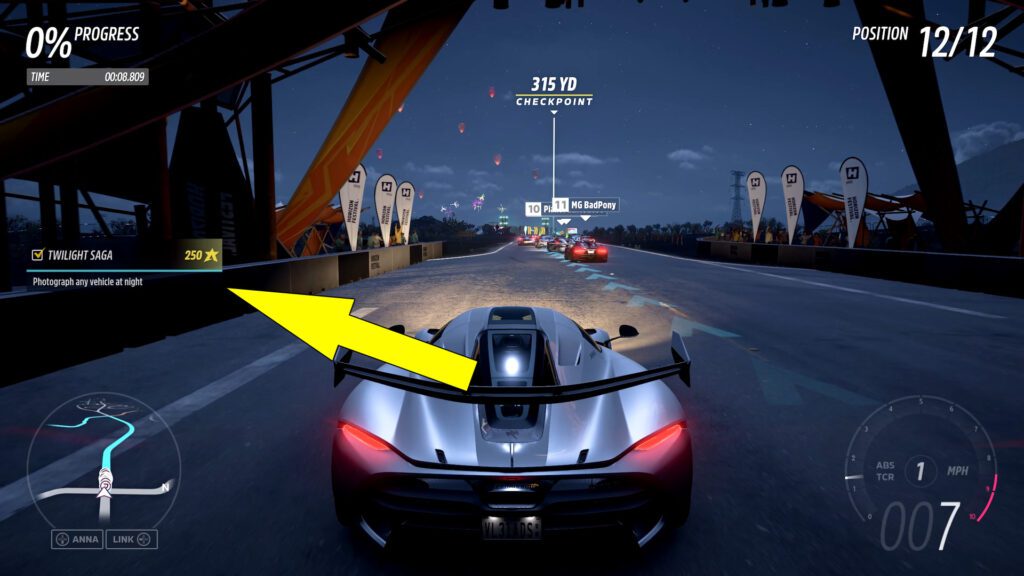 The moment your Test Drive starts, all you have to do is pull out your camera by pressing Up on Dpad.
Take a photograph of your car by pressing A (on Xbox), and the #Twilightsaga Forza Horizon 5 Winter Photo Challenge unlocks, as you can see in my image above.
Last but not least, if you choose the exact location (Desierto Trail Dirt Race), you'll also unlock the Firework Display Accolade, which requires you to photograph any vehicle near the Main Festival with fireworks in the backdrop.