Although not as annoying as In The Baja Story, Forza Horizon 5 Scratch Vs Stock Vocho Story can become problematic if you ignore your station while driving around Mulege.
To get the Forza Horizon 5 Scratch Vs Stock 3 Stars, you must reach the Horizon Festival Site within 1 minute and 34 seconds.
However, if you follow the path indicated on your mini-map, chances are you'll spend an eternity trying to get there in time.
As such, throughout the guide below, we'll go over the FH5 Scratch Vs Stock Horizon Story and how to get 3 Stars while playing it.
Forza Horizon 5 Scratch Vs Stock Story Location
As you can see on the map below, this FH5 Story starts northeast of Mulege and ends at the Horizon Festival Mexico site.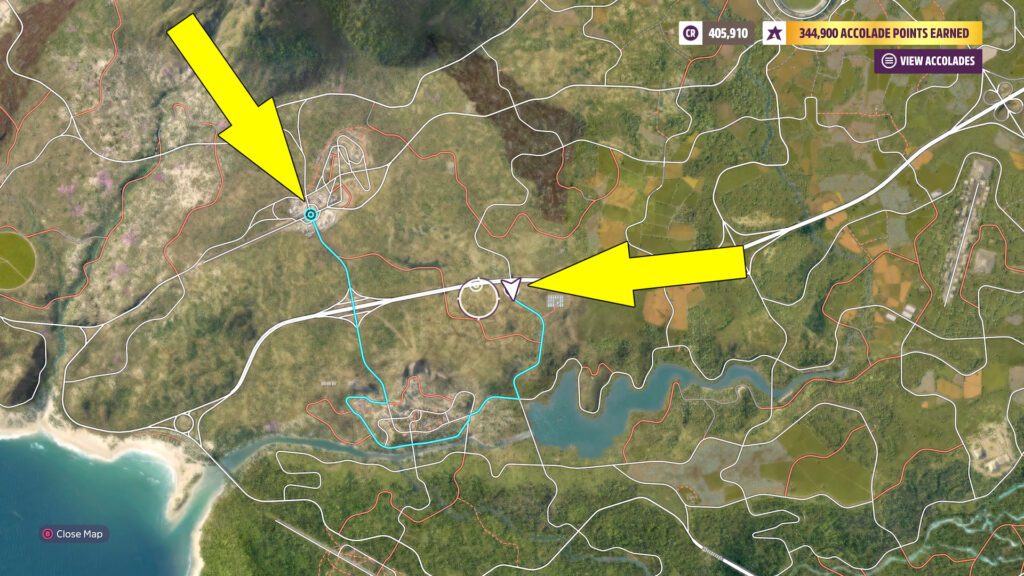 Or the first Horizon Festival area if you want.
To get there, however, you'll need to cross Mulege, which is a small town.
On top of this, for the 3 Stars, you'll need to reach your destination within 1:34 seconds.
Scratch Vs Stock 3 Stars Tips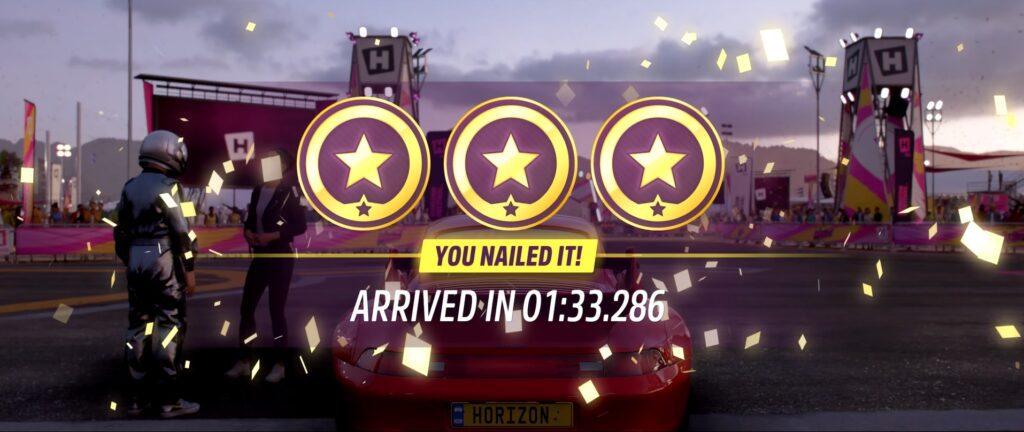 As said, the Forza Horizon 5 Scratch Vs Stock Horizon Story is not as complicated as In the Baja, where every millisecond counts, but it's still a bit difficult to get to the Horizon Site in less than two minutes.
Therefore, before starting this race, consider the following tips:
The path outlined by the game is not the correct one. If you follow it, you won't make it in time
If your crash, you won't beat the timer, so remember to rewind
Ignore Alejandra because your real opponent is the clock
Before starting the race while in your current car, go to Settings and set the Braking to Anti-Lock Off so you can control the speed when taking turns
Scratch Vs Stock Race To Destination 3 Stars GuideHorizon Story 3 Stars – How To Get
To get 3 Stars in FH5 Scratch Vs Stock Vocho Horizon Story, you'll need to be very cautious when reaching several key spots as they are essential, and that's where you'll lose time.
Obviously, your main goal here is to stay on the road and drive as fast as possible.
When the race begins, there is a series of checkpoints you are not allowed to miss.
Focus on taking the lead and going through all checkpoints, being extra cautious when you'll need to make a right turn towards the city (pictured).
Try to hit this checkpoint at 50 MPH or above, and if needed, rewind.
After the right turn in the image above, keep following the indicated path until you see the town known as Mulege.
Here, it is essential to ignore the blue line on the road, and instead of going left, follow the road in front of you (also pictured).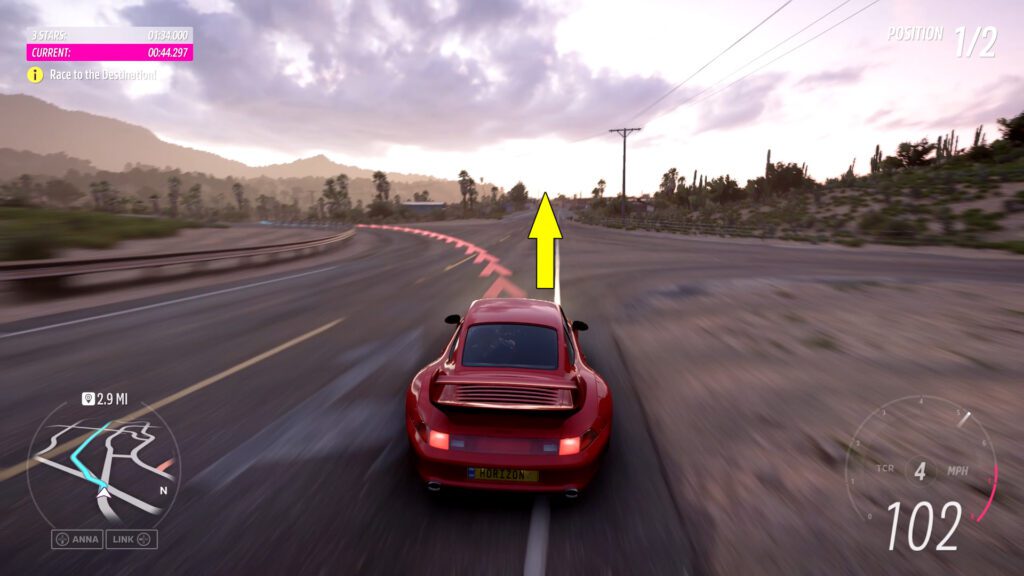 This is a shortcut you are not allowed to miss if you aim for 3 Stars.
In fact, you'll hear your GPS telling you that there is a shortcut.
So, what you want to do is to stick to the road ahead without taking any turns.
This road crosses Mulege, and there is another turn on the other side.
After this turn, you'll enter a straight line, and you'll see the next checkpoint (pictured).
When you cross that checkpoint, check the clock, and if you have at least 30 seconds remaining, you'll be able to get three stars.
If not, rewind or restart the race.
After you cross the checkpoint in my picture above, you'll race in a straight line with no traffic. So, just stay on the road and avoid hitting the brakes.
Forza Horizon 5 Scratch Vs Stock Story is quite accessible, except for two key moments that require your attention. The first is the turn above, and the second is the shortcut you can't miss.