Forza Horizon 5 Football Goal Posts are very similar to the Piñatas we already discussed, meaning that they are Smashable Objects you have to find while exploring Mexico.
Unlike the Piñatas, though, the FH5 Football Goal Posts are a bit harder to find, but luckily you need to smash only 25 to unlock the Goalll Accolade.
So, if you wonder where to find the Football Goal Posts in Forza Horizon 5, below, I'll tell you everything you need to know about them.
Forza Horizon 5 Football Goal Posts – Where To Find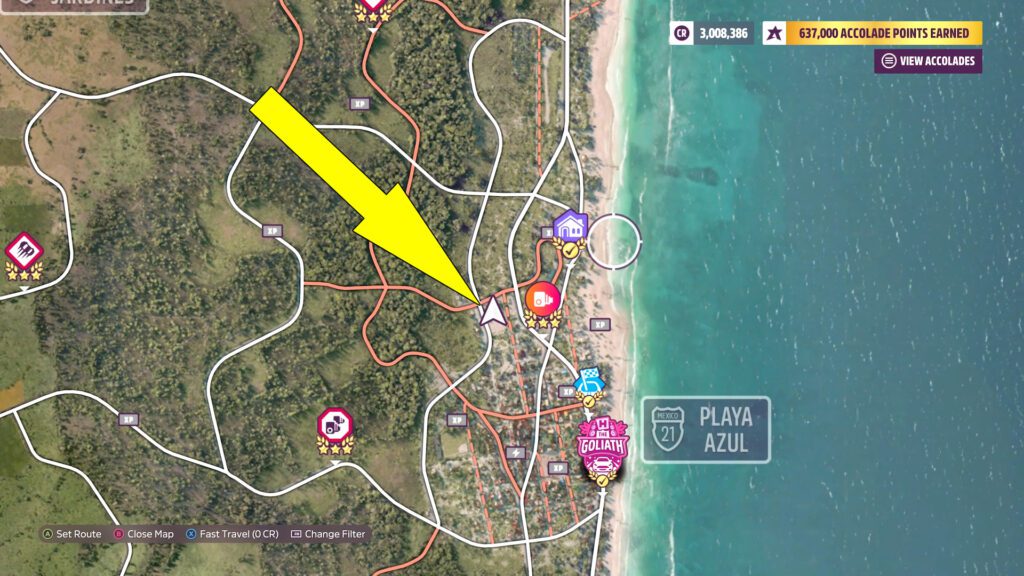 As said, the Forza Horizon 5 Goal Posts are found scattered around Mexico.
Since they are used in football (soccer), look for them near small towns, on soccer fields.
An excellent example of a location where you can find such a Goal Post can be seen on the map above.
If you travel to the spot southwest of Lugar Tranquilo House near Playa Azul, just west of Avenida Speed Trap, you can see a small soccer field.
Here are two FH5 Goal Posts you can smash, and one is pictured below.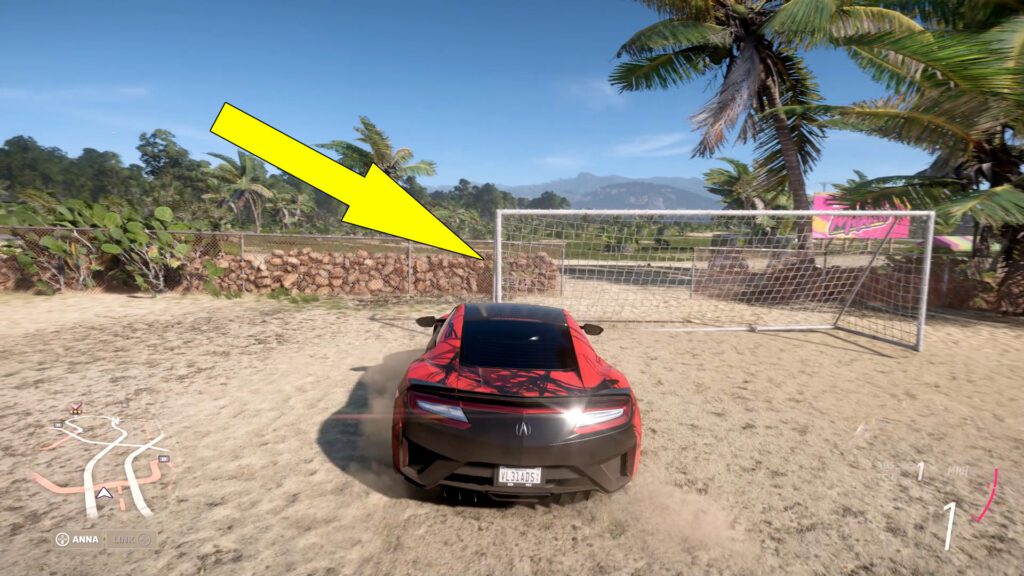 Because the Forza 5 Football Goal Posts are pretty rare, and because you have to smash 25 of them for the Goalll Accolade, let's see how we can farm the required number.
Goalll Accolade – How To Smash 25 Football Goal Posts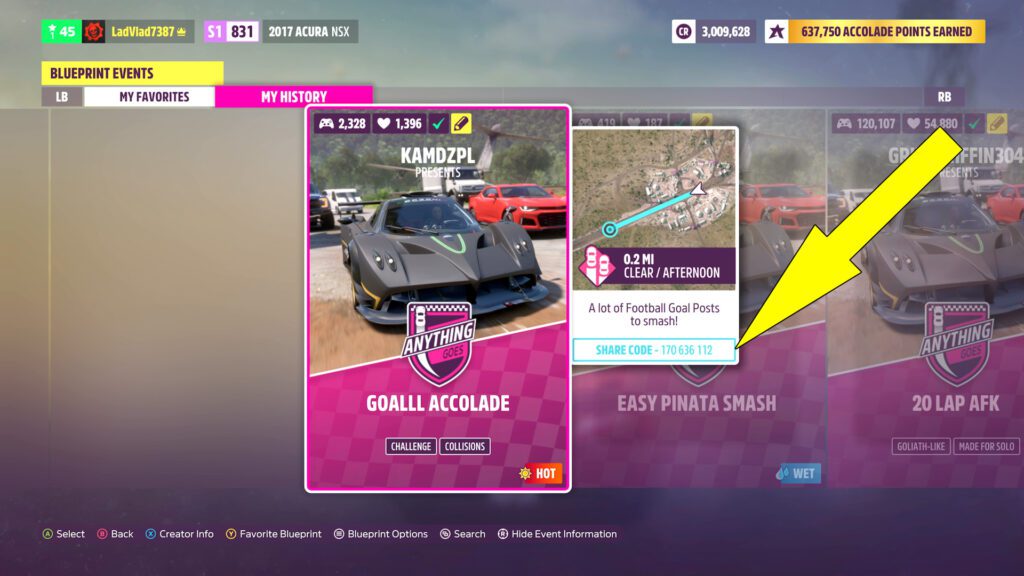 The best and fastest way to unlock the Forza 5 Goalll Accolade is to play a custom race created for this specific Accolade.
In this case, we'll use the one created by user Kamdzpl. You can see this event in the screenshot above.
To get access to it, follow these steps:
In the game's menu, press RB and go to Creative Hub
Choose the Event Lab in the next window
Now, select Event Blueprints
Use the Search option at the bottom of the screen
In the Search window, leave all fields as they are and edit the Share Code field only
In the Share Code field, add the following code:  170636112
When this event starts, you'll see a lot of Football Goal Posts in front of you.
You'll have to smash all of them, and as you can see in my screenshot, the Forza 5 Goalll Accolade unlocks.
Since this challenge involves a race in a straight line, you can't go wrong, and you'll be able to finish it in less than 15 seconds.
Last but not least, if the code above stops working, you can look for similar challenges.
All you need to do is type Football Goal Posts in the Title field while searching for Blueprint events in the latest video game developed by Playground Games.