Forza Horizon 5 Snowgiant (#Snowgiant) is the third FH5 Series 2 Photo Challenge you can complete in the Winter Season.
FH5 Snowgiant is one of the first Challenges you may want to complete during the Winter Season, and by doing this, you'll be awarded 2 PTS and the "Ho Ho Ho!" Forza Link Reward.
The Forza Horizon 5 #Snowgiant Photo Challenge is one of the most accessible so far, and it has a single requirement.
Drive to the top of La Gran Caldera Mountain and take a photo of your car
Forza Horizon 5 Snowgiant Photo Challenge Location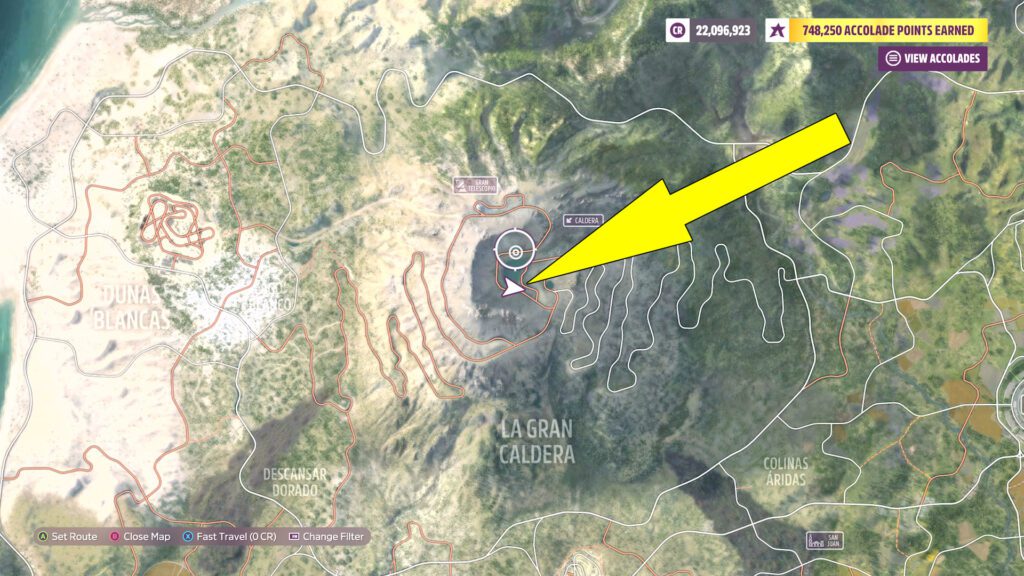 What makes the FH5 Snow Giant Photo Challenge so accessible is that there are no additional car requirements, meaning that you don't have to invest in a specific car to complete this Challenge.
The only thing you have to do is drive to the top of La Gran Caldera using any car you want.
Obviously, you can also fast-travel if you want, especially if you unlocked all 50 Fast-Travel Boars outlined here.
If you just started your FH5 adventure, look for La Gran Caldera on the northwestern side of the map.
Simply put, it is the largest mountain in the latest video game developed by Playground Games.
#Snowgiant – How To Take A Photo Of Any Vehicle At The Top Of La Gran Caldera
Once you arrive at the location marked on my map above, you'll most likely spot a small lake.
Next to it is one of the snowmen you may remember from this Seasonable Collectibles guide.
Although it is not a requirement for this challenge, the snowman is ideally placed to make a great photo.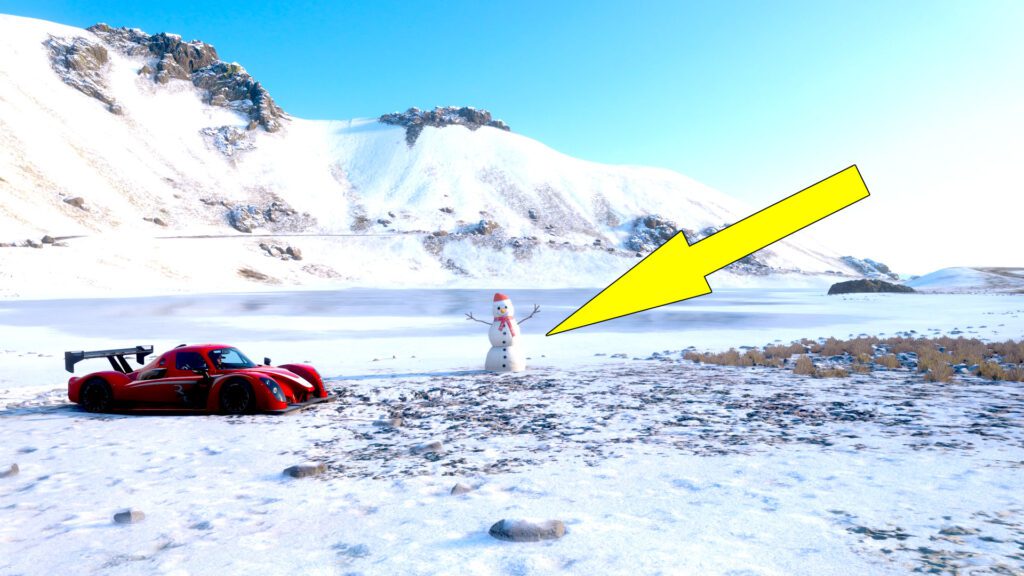 To complete this challenge, all you need to do is take a photo of your car.
So, pull out your camera by pressing Up on your DPad, then press A, and that's it. The Forza Horizon 5 Winter #Snowgiant Photo Challenge is now complete.