Forza Horizon 5 Special Delivery Street Racing Accolade is similar to The Wild Truck, meaning it may not unlock as expected.
However, the FH5 Special Delivery Accolade is obtainable, provided you know what truck to use and how to get it.
The issue with this Accolade is the vehicle you have to drive and what is considered a truck in Forza Horizon 5.
Getting one is also a bit difficult because of the filters available in your Change Car tab.
So, let's see how to unlock the Special Delivery FH5 Street Racing Accolade.
Forza Horizon 5 Special Delivery Accolade Location
For the Special Delivery Forza Horizon 5 Accolade, I suggest racing at Castillo Del Mar because it is one of the shortest Street Racing Events in the video game.
You can see its location above, and it is also the one I have tested for this Accolade.
Obviously, you may be able to unlock the Accolade in other races.
Once you arrive at the location is time to select your car. Or your truck. This is where most players encounter difficulties.
How To Win A Street Race In A Truck
Even though they are rare, the Forza Horizon 5 Trucks exist, but they are hard to find because many players consider trucks pick-up trucks.
In fact, the FH5 Trucks are the vehicles used to carry various cargo, and they are way bigger than the standard pick-up trucks.
The second issue you may encounter is not finding them while using your Change Car tab filters.
Or simply put, if you go to the game's menu, then to your Cars tab, and Change Car by pressing Y (on Xbox) to filter your vehicles, you won't see the Trucks in the Car Type list. 
But this filter exists, as you can see in my image below, except that it is found at the Auction House.
Now, if you go to the Auction House and look for an FH5 Truck, you'll see a list of several trucks, but here a new problem kicks in.
And this issue is related to the truck you have to use because some of them won't trigger the Forza Horizon 5 Special Delivery Accolade.
That's why I suggest staying away from both the 2015 #24 Tankpool24 Racing Truck Forza Edition and the 2015 #24 Tankpool 24 Racing Truck since these two trucks are bugged for some players.
Therefore consider buying the Mercedes-Benz 204 Unimog U5023 you see below.
This truck costs around 180.000 Credits at the Auction House and 100.000 if you buy it directly from your Car Collection.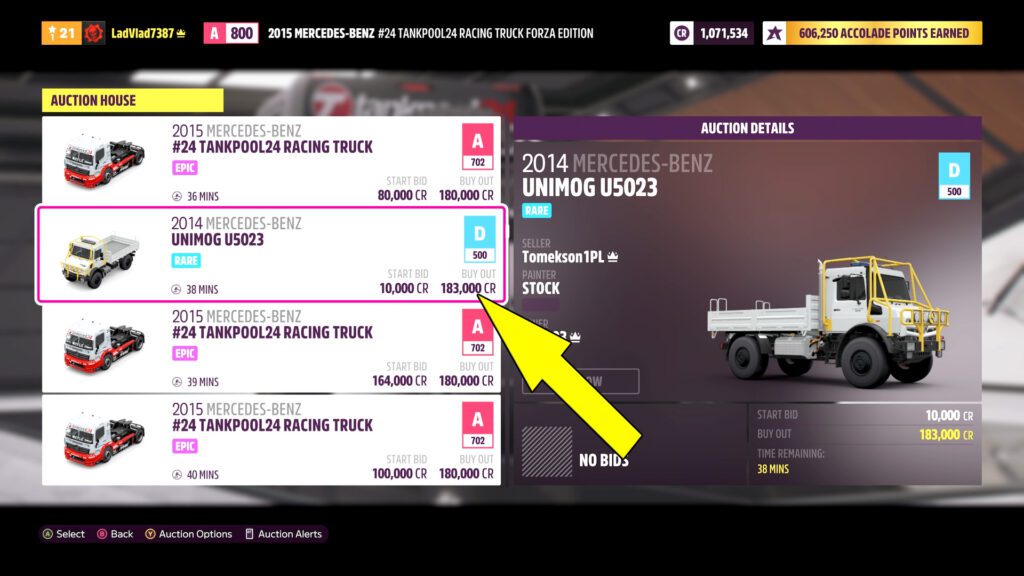 Once you buy this specific truck, things are straightforward, and all you have to do is return to the location marked above (Castillo Del Mar) and win the race.
As you can see below, the FH5 Special Delivery Accolade unlocks once you cross the finish line.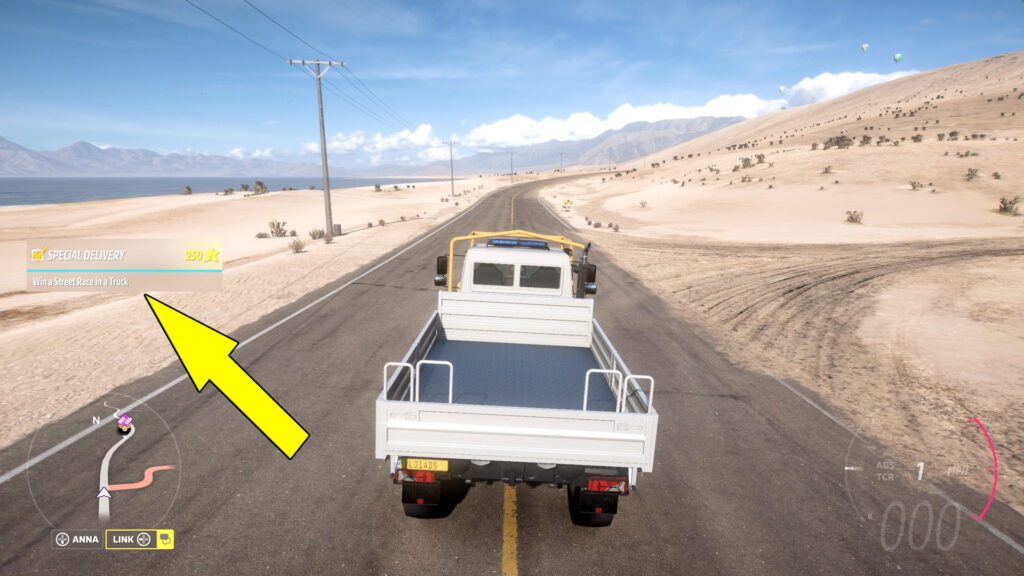 Did you manage to unlock the Special Delivery FH5 Accolade? What truck did you use?