Forza Horizon 5 Convertibles are pretty fun to play with because, unlike other cars, they can be converted from cars with rooftops to cars without tops.
Although there are only 4 FH5 Convertibles for the time being, most likely, Playground Games devs will add more to the roster. 
Still, the four available at launch are pretty unique, and they are worth buying if you want to feel the Mexcian breeze rushing through your hair.
Therefore, throughout the guide below, we'll talk about the Forza Horizon 5 Convertibles and how to lower your car's roof in FH5.
Forza Horizon 5 – All Convertibles List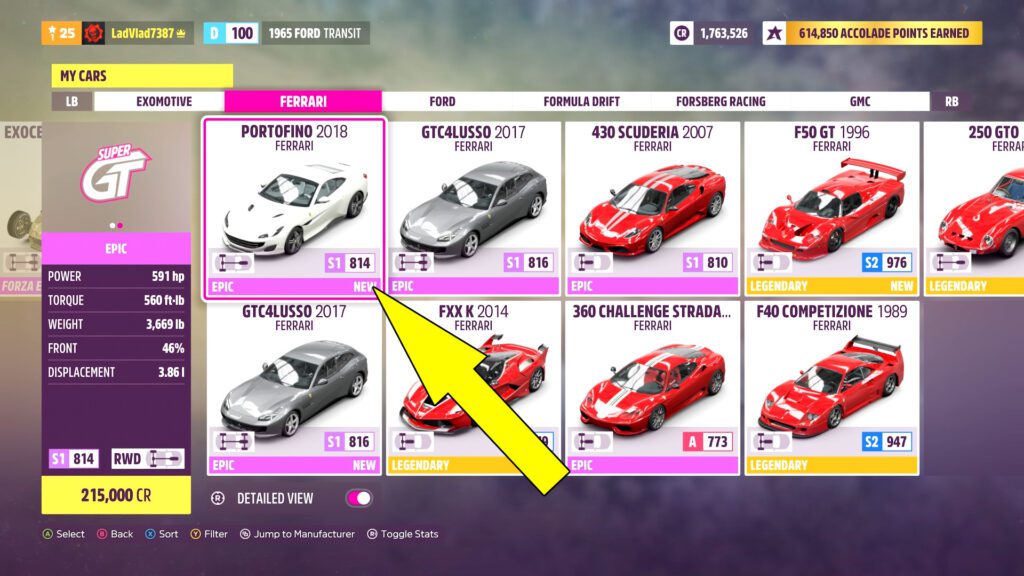 Since lowering your car's rooftop is an option you can use only on specific cars, let's go over all FH5 Convertibles available on release.
Specifically, there is a total of 4 cars that come with this feature:
2018 Ferrari Portofino
2021 Mercedes AMG One
2009 Pagani Zonda Cinque Roadster
2019 McLaren 720S Spider
These are the only cars that come with this option, and as you probably know, you can obtain them from the Auction House, win them, or buy them directly from your Car Collection page.
You can see the 2018 Ferrari Portofino, which counts as an FH5 Convertible, in the image above.
How To Lower A Car Roof
The option to lower a car's roof in Forza Horizon 5 is somehow hidden because of a small requirement.
Precisely you can't remove the rooftop while moving.
So, your car has to be in stationary mode.
After you get one of the convertibles listed above, jump into it, then while not moving, press L3 (left thumbstick on Xbox).
Now pay close attention to see how your car's rooftop is removed.
Assuming you want to lower the roof of your Forza Horizon 5 on PC, all you have to do is to press the default G key.
If by any chance you changed the default key, check your settings.
How To Raise Your Car's Rooftop
On the other hand, if you want to return your car to its original state, pull over, then press the left thumbstick again (on Xbox) or G on PC.
This will turn your FH5 Convertible from a car without a rooftop to a car with a top.
Remember that this option is only available for select cars and won't work on other models.
Last but not least, the 2021 Mercedes AMG One won't turn into a convertible, but other changes occur when pressing the left thumbstick on your Xbox.