Baldur's Gate 3 Deliver Nere's Head is a side quest available in the Underdark, where you must defeat True Soul Nere and deliver his head to Sovereign Spaw in Myconid Colony.
However, it may take a while to get to True Soul Nere as he is located in a completely different region and trapped inside a cave.
The objective to Deliver Nere's Head in BG3 can only be completed by killing Nere without maiming his body through various effects from spells and weapons.
So, you'll have to be cautious about how you kill True Soul Nere. Read on to learn how to deliver Nere's head in Baldur's Gate III successfully.
How to Start the BG3 Deliver Nere's Head Quest
In order to begin the Deliver Nere's Head quest, you must find and speak with Spaw in the Myconid Colony located in the Underdark region.
You can reach the Underdark via different pathways, including the Moon Door in the Defiled Temple or the portal found in Auntie Ethel's lair.
After entering the Underdark, find the Myconid Colony in the northern part of the map and speak with Sovereign Spaw on the giant mushrooms near the waypoint.
To receive the Deliver Nere's Head quest from Spawn, you must first eliminate the Duergar who have terrorized the Underdark for the Defeat the Duergar Intruders quest.
You can refer to our guide to quickly find the duergar intruders and deal with them to open the Guardian Gate and get your rewards.
Now that we've started the Deliver Nere's Head quest let's see how we can quickly finish it.
How To Deliver Nere's Head in BG3
Fast-travel to the Underdark – Beach Waypoint and search the docks for a boat.
Sail the Underdark Duergar Boat by selecting the "Sail into Darkness" option to reach Grymforge, where Nere's headquarters is.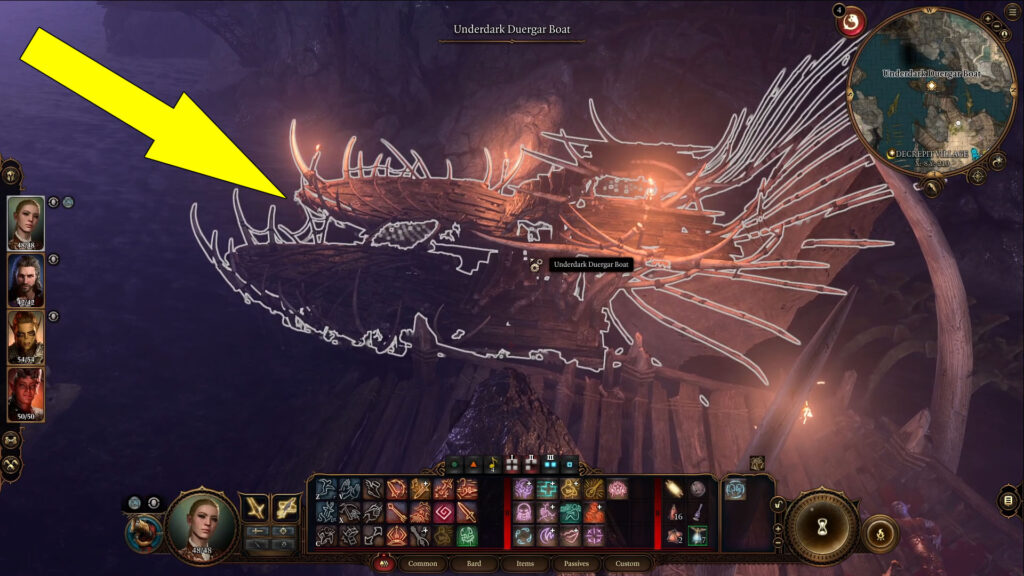 While sailing the ship towards the Grymfoge, you will be intercepted by Corsair Greymon, who will ask about Gekh Coal.
If you don't want to get suspicious, you can get the missing boots from deep gnome slave Thulla and tell him Gekh Coal gave you the boat to deliver the lost boots to Sergeant Thrinn.
When you arrive at the camp, Morghal will approach you and demand a donation while making threats. It's crucial to refuse by saying, "I won't pay anything," to avoid any confrontation.
Now, follow Corsair Greymon to Sergeant Thrinn and talk to her. She will tell you that their leader, True Soul Nere, is trapped behind the Cave-In and wants you to clear it.
To do so, you must find explosives such as Smokepower Satchels or speak with Philomeen in her hiding spot to convince her to give you a Runepowder Vile.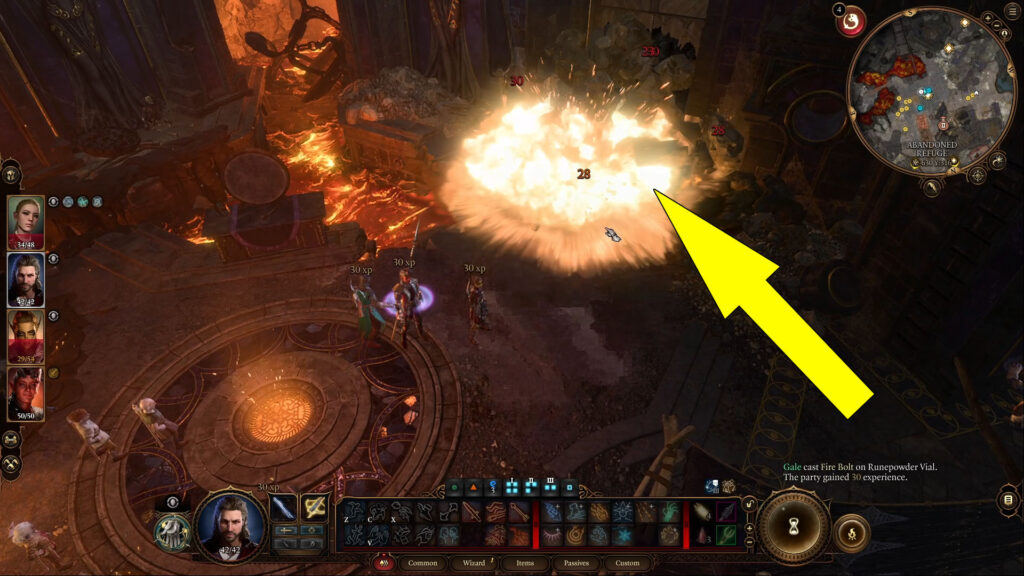 After you free True Soul Nere from the trapped tunnel, side with Brithvar and his gang when prompted so you can easily fight against him.
If you want to deliver Nere's head in Baldur's Gate 3, you must kill him with a physical attack, although you can use abilities to weaken him before the final blow.
I suggest only casting spells if Nere has over 20 HP to avoid killing him with a magical attack. Fire can scorch Nere's body, preventing you from completing the task.
Assuming you managed to deal the last blow using a regular physical attack, a cutscene will commence. Following the battle, you must pass a Strength check to be able to decapitate Nere with your character.
Once the task is complete, head back to Sovereign Spaw in the Myconid Colony. He will reward you with the Envoy's Amulet, which provides a bonus of +2 to Persuasion checks once per long rest.
That's everything you need to know about how to deliver Nere's head in BG3. If you are stuck completing a quest or solving a puzzle, refer to our Wiki Hub page here.