The Grand Mausoleum or Thorm Mausoleum puzzle in Baldur's Gate 3 is not the most difficult puzzle in the game.
You will come across even more challenging puzzles once you unlock and enter the Gauntlet of Shar below, such as the Umbral Gem puzzle.
It can be tricky to progress without finding key information buried in the Mausoleum, especially if you're not one to read the books in RPGs.
As such, our guide provides all the information needed to solve the Baldur's Gate 3 Grand Mausoleum puzzle to reach the Gauntlet of Shar and search for the Nightsong.
Where To Find the BG3 Grand Mausoleum Puzzle
The Grand Mausoleum or Thorm Mausoleum is located in the far northeastern corner of the Shadow-Cursed Lands.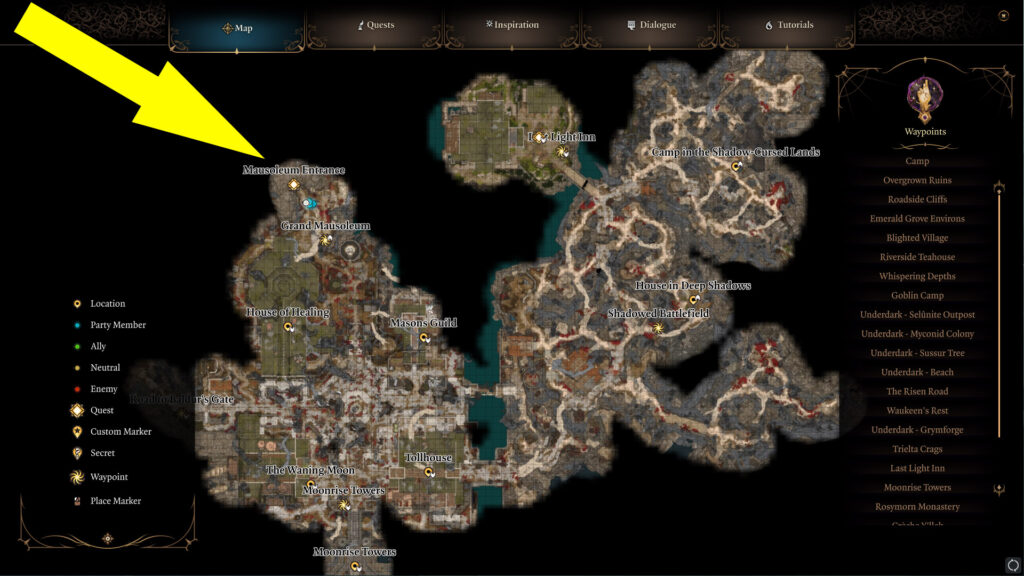 To reach it, you must pass by the House of Healing and the Reithwin Graveyard adjacent to it.
Once you reach the Mausoleum Entrance, you will meet Raphael, asking you to handle a problem inside.
Decide whether to accept or deny him, then activate the Grand Mausoleum waypoint located up the hill to the right before heading in.
Let's see how to solve the Grand Mausoleum Puzzle in Baldur's Gate III.
How To Solve the BG3 Thorm Mausoleum Puzzle
Before entering the puzzle room in the far north of the Mausoleum, consider going with only character to avoid traps that could harm your party while trying to solve it.
There are three murals in the northernmost room: Grief, Moonrise Towers, and General. The names appear when you hover over with your cursor on each one.
Also, there are buttons below each mural that must be pressed in a certain order to open the hidden doorway.
Press the buttons corresponding to the murals in the following order:
Moonrise Towers (SW)
Grief (SE)
General (N)
If the buttons are not pressed in the correct order, the room will fill up with a black fog called Darkness.
After solving the puzzle, go through the newly opened doors on either side of the General mural.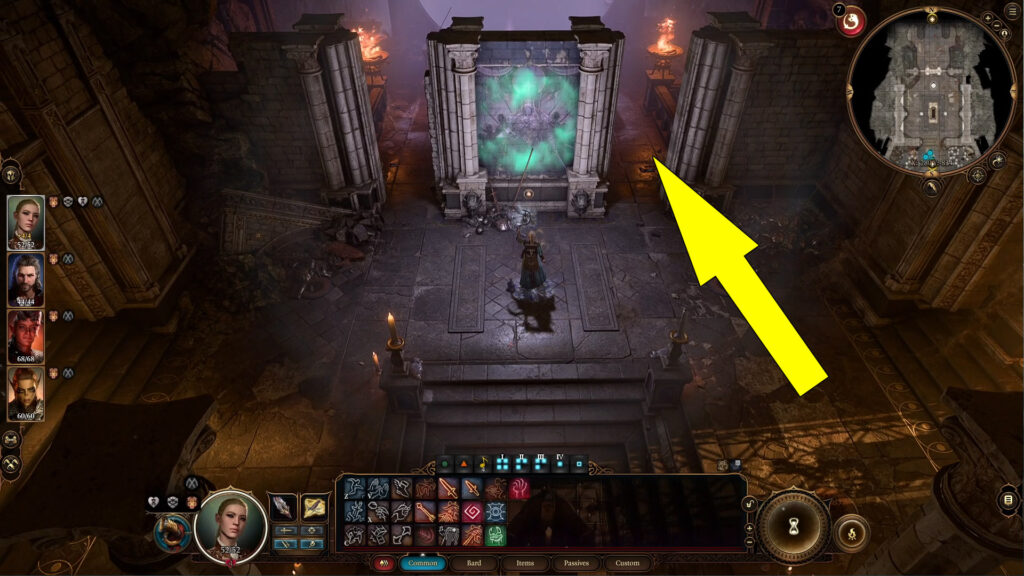 Descend into Gauntlet of Shar, where you can continue your search for the Nightsong, solve Raphael's problem, and potentially change the fate of the Shadow-Cursed Lands.
Also, feel free to visit our Baldur's Gate 3 Wiki Hub Page for more helpful guides like this one.