Baldur's Gate 3 Find Zevlor is one of the Act 2 side quests in the Shadow-Cursed Lands that you can initiate by speaking with one of the Tieflings at the Last Light Inn.
You might remember your first encounter with Zevlor during Act 1 at the Druid's Emerald Grove, where he and the rest of the Tieflings took refugee from the Goblins.
Although the quest's name is straightforward, you might encounter difficulties when trying to complete it, as there is no quest marker pointing toward Zevlor's location.
Therefore, follow this BG3 guide if you are struggling to find Zevlor, the missing Tiefling leader, in Baldur's Gate 3.
How To Start the BG3 Find Zevlor Quest
In order to start the Find Zevlor quest in Baldur's Gate 3, you must find and speak with Cerys at the Last Light Inn located in the Shadow-Cursed Lands. You can find Cerys at following coordinates (X:-64, Y:141).
Upon speaking with her, she will tell you that she works as a scout and takes partial responsibility for Tieflings getting ambushed.
According to Cerys, Zevlor begged them to surrender to the cultists who captured them. Some of the Tieflings managed to escape, but others, including Zevlor, remained in captivity.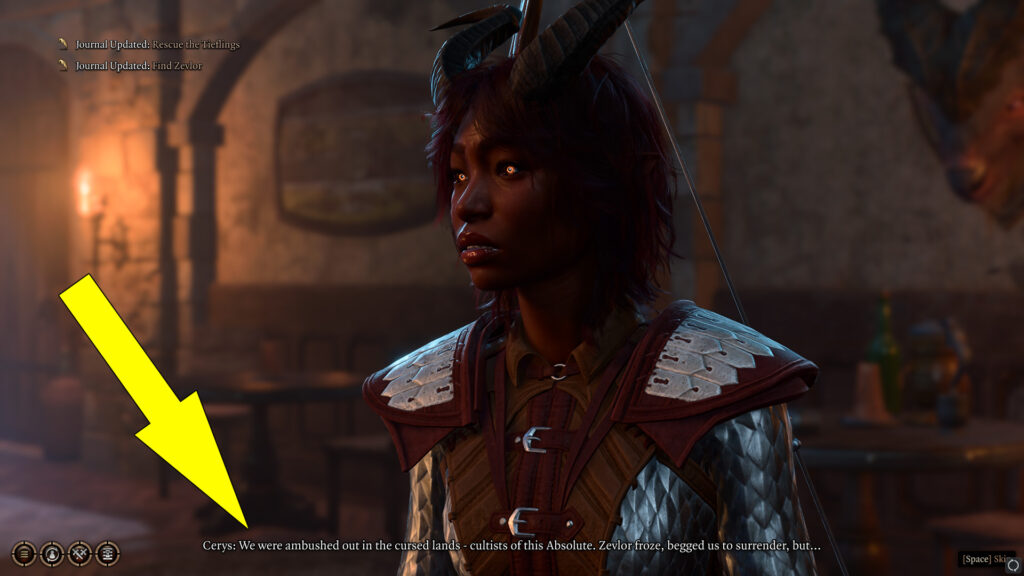 So, your task will be to locate and rescue Zevlor from the hands of the Absolute cultists.
How To Find Zevlor in BG3
After learning about Zevlor's disappearance at the Last Light Inn, your initial reaction may be to search for him in the Shadow-Cursed Lands.
However, Zevlor has suffered a fate far worse than Rolan in the Shadows or the Tieflings captured in the Moonrise Towers Prison.
If you want to find Zevlor during Act 2 of Baldur's Gate 3, you should keep progressing through story quests until you can enter the Mind Flayer Colony through the Hollow Tower.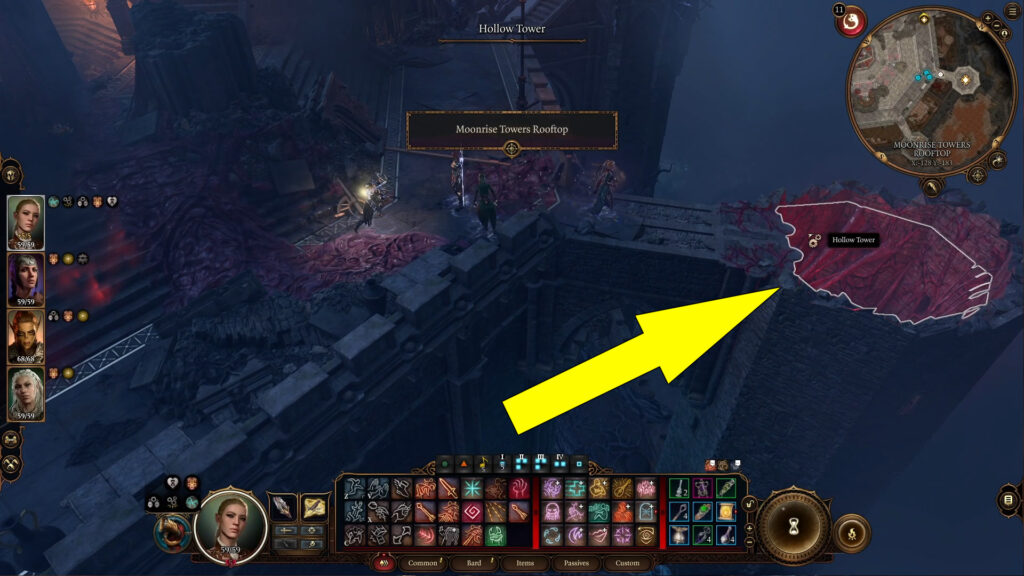 To avoid any confusion, this can only happen after defeating Ketheric Throm on the Moonrise Towers Rooftop. This location is impossible to miss if you follow the story quests.
After you enter Mind Flayer Colony, head north towards the Flesh-Wrought Door located at the following coordinates (X: 687 Y: -6).
Once you go through the door, you will come across the Tadpoling Centre, a room with numerous pods.
Among all of the pods, you will find Zevlor captive in one of them, such as you found Shadowheart during the Prologue. Interact with the Neural Apparatus found at (X: 686 Y: 14) to set him free.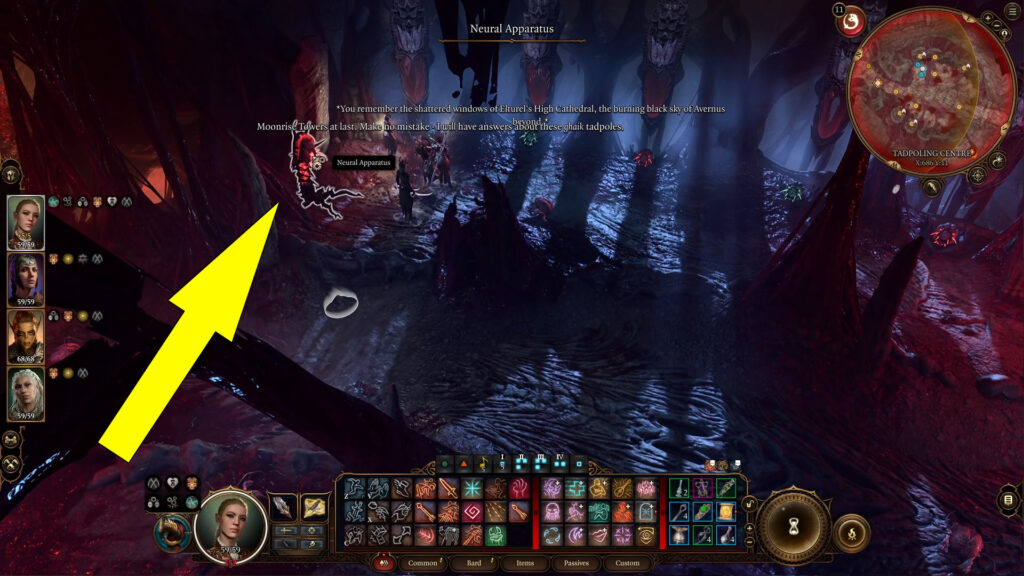 It's important to keep in mind that there are other NPCs besides the Zevlor who are also stuck in the Tadpoling Centre's pods.
You must be ready to face multiple Mind Flayers and Intellect Devourers once you use the Neural Apparatus.
The good news is that Zevlor and other friendly characters will also participate in the fight. Once the battle is finished, you should talk to him.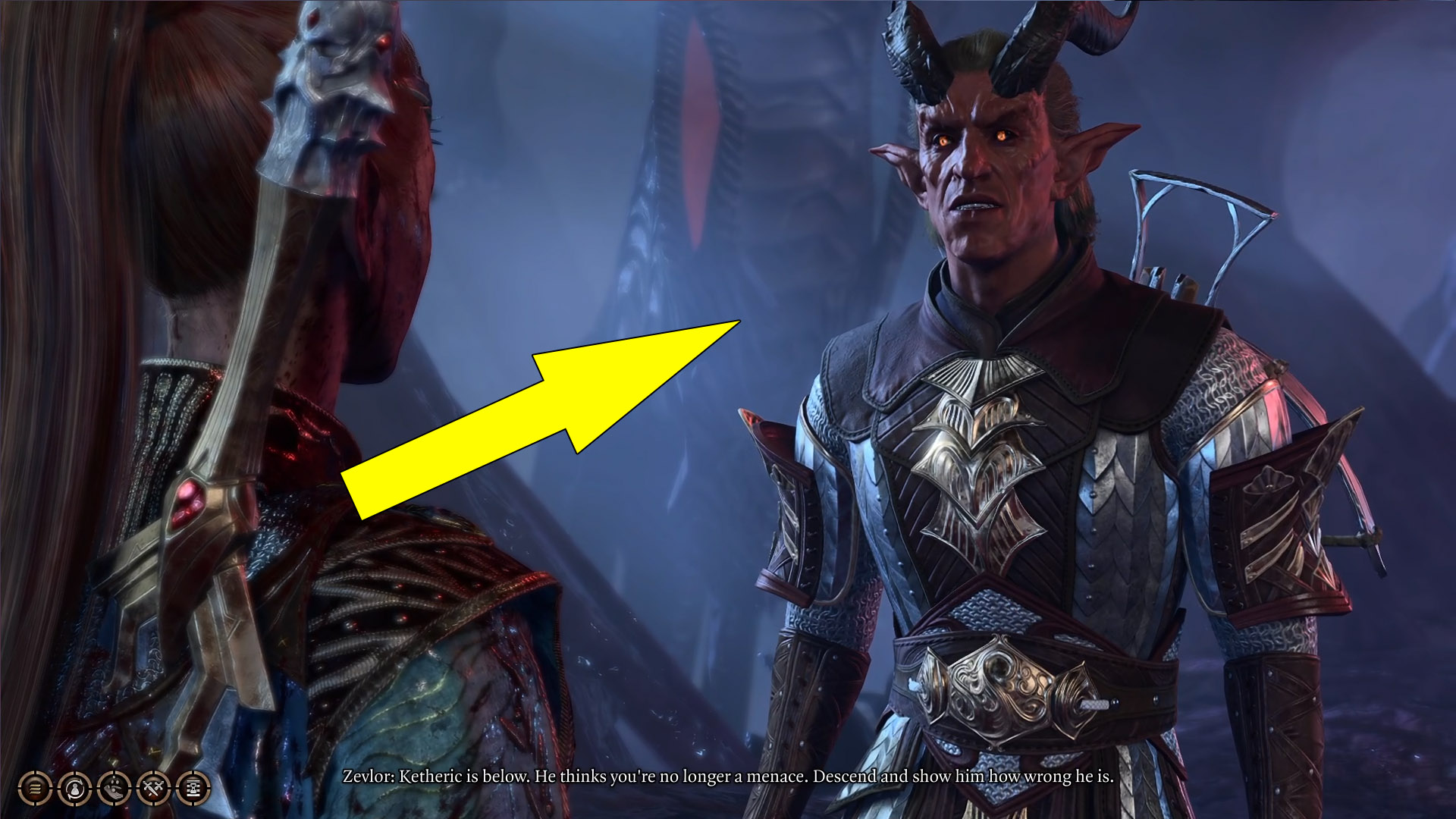 During the conversation with him, you can ask him to fight against Ketheric Thorm alongside you. Whether you take him with you or not, you will have completed the Free Zevlor quest in Baldur's Gate III.
What Happens to Zevlor if You Dont Free Him in the Mind Flayer Colony
It seems impossible to return and free Zevlor if you have progressed past the Mind Flayer Colony.
As you progress to Act Three, you will encounter Orin the Red, a notorious killer who seeks to destroy the city of Baldur's Gate.
During one of your camp visits, you will come across the horrifying scene of Zevlor's murder, with his disfigured body displayed alongside a painting.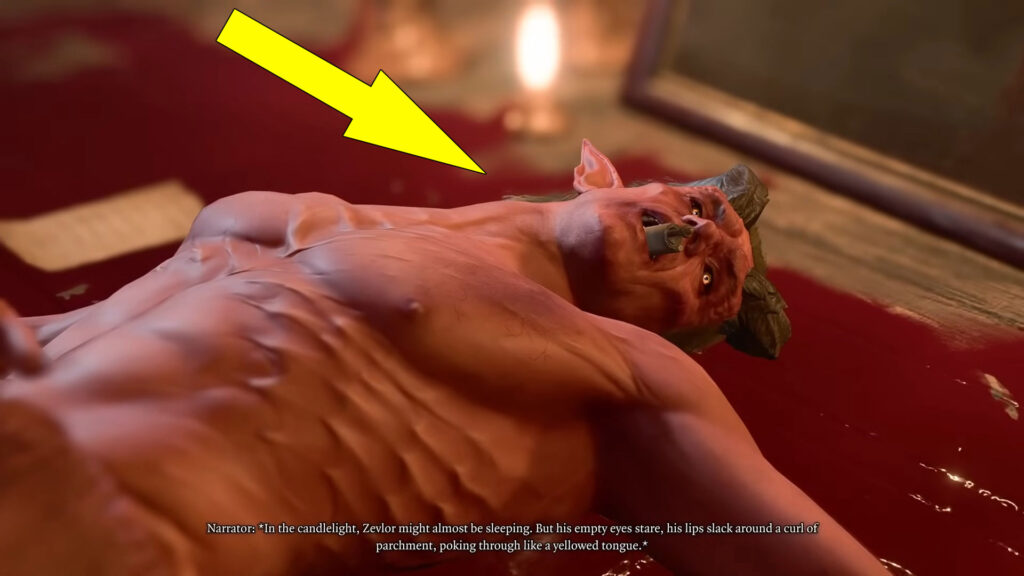 There seems to be no other outcome for Zevlor if you fail to find and rescue him in the Mind Flayer Colony.
If you are early in Act Three and wish to rescue the former tiefling leader, you may need to reload a previous save. However, this will require you to defeat Ketheric Thorm once more.
Before you go, make sure to visit our BG3 Wiki Hub Page for more tips and tricks about the game.