In Act 2 of Baldur's Gate 3, you will come across Reithwin, a town in the western Shadow Cursed Lands. The town was taken over by a Shar cult led by Ketheric Thorm.
When Ketheric Thorm died, he cursed the surrounding land with eternal darkness.
Before his downfall, Thorm and the Shar cult built monuments in her name, including one hidden beneath a large statue at the town center between Reithwin's four main buildings.
If a party member passes a Perception check, the plaques will glow, but opening the hidden entrance of the statue is up to you.
So, let's see where we can find the Baldur's Gate 3 statue plaque puzzle in Reithwin Town and how to solve it quickly.
Where to Find the Statue Plaque Puzzle in Baldur's Gate 3's Shadow Cursed Lands
If you haven't found the plaques yet, they're in the middle of Reithwin Town, just north of Moonrise Towers.
They're located around a statue that's up a small flight of stairs.
Be cautious when approaching, as there are Shadow-Cursed Harpers to defeat before solving the puzzle.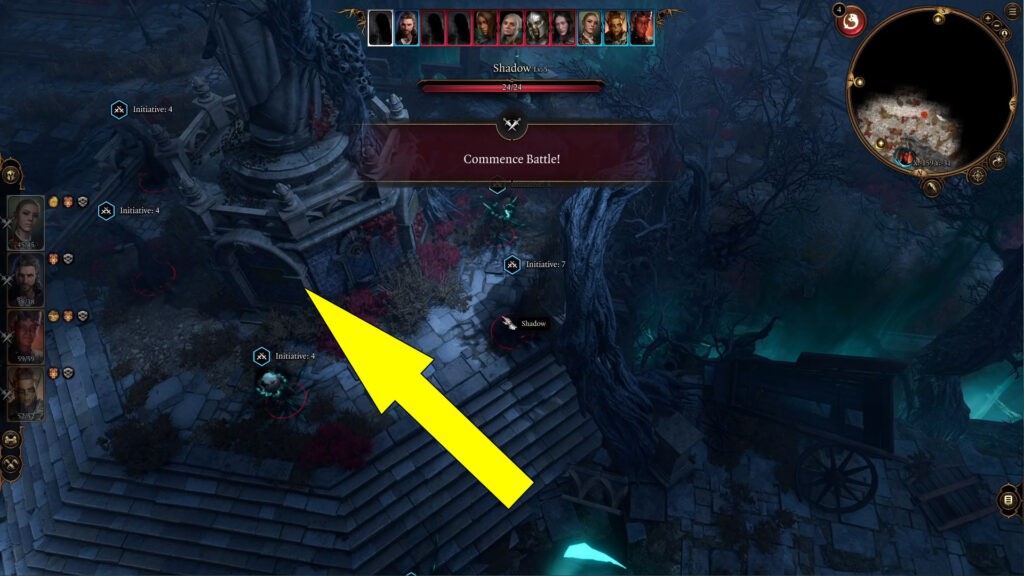 How To Solve BG3 Statue Plaque Puzzle in Reithwin Town
While going around the statue, you will uncover three plaques if you successfully pass the perception checks.
When you interact with each plaque around the statue, you'll see part of an inscription.
To make a complete inscription in Baldur's Gate 3, you need to choose the plaques in the correct order.
North
West
East
OUR L
MISTR
WHEN NI
THORM
ADY O
ESS OF
GHT F
SHAL
F LOSS
PAIN
ALLS
L RISE
Reading the north, west, and east plaques in that order will cause the south side of the statue base to slide open, revealing the entrance to the Sharran Sanctuary.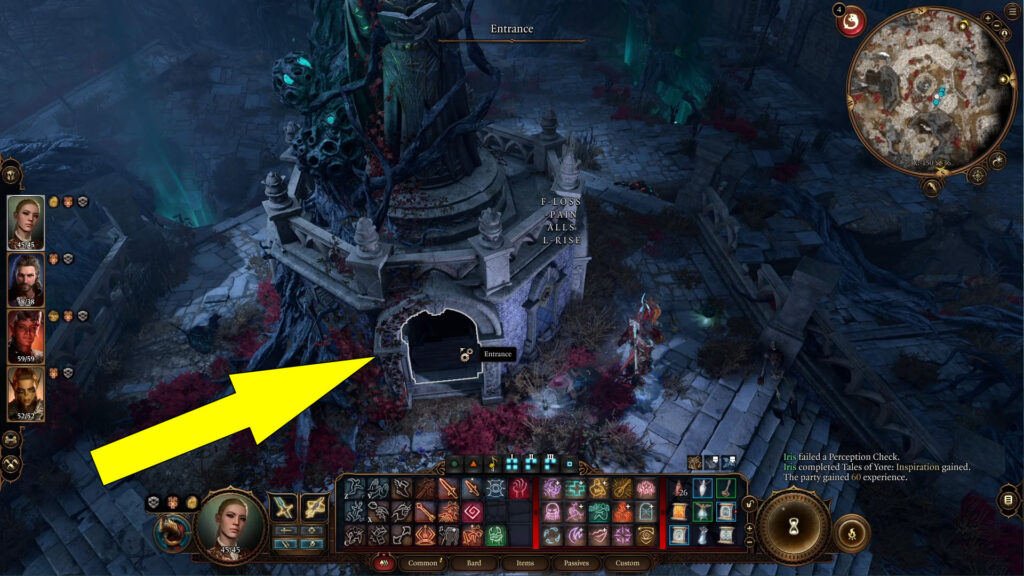 The Sharran Sanctuary is not affected by the same curse as the Shadow Cursed Lands, so you don't need the Moonlantern's protection.
That's all for the Reithwin Town statue plaque puzzle in Baldur's Gate 3. It's not a complex puzzle, but it's satisfying to figure it out.
If you're interested in finding and solving more puzzles, feel free to visit our Wiki Hub Page, where we constantly post new content.