After getting all 20 Lucky Dice chests, it's time to look for Tiny Tina's Wonderlands Brighthoof Poetry Pages which luckily don't require any story progression.
Unlike other regions, there are two Brighthoof Poetry Pages you have to find while exploring the town. Both are required if you aim for 100% completion alongside two Lost Marbles, three Lore Scrolls, and one Rune Switch.
Throughout the following guide, we'll tell you where to find the two Brighthoof Poetry Pages collectibles in Tiny Tina's Wonderlands and how to get them the moment you enter the hub town.
Where To Find The Brighthoof Poetry Pages In Tiny Tina's Wonderlands
On the map below, you can notice that the Poetry Pages in Brighthoof can be found on the northern and southern sides of the city.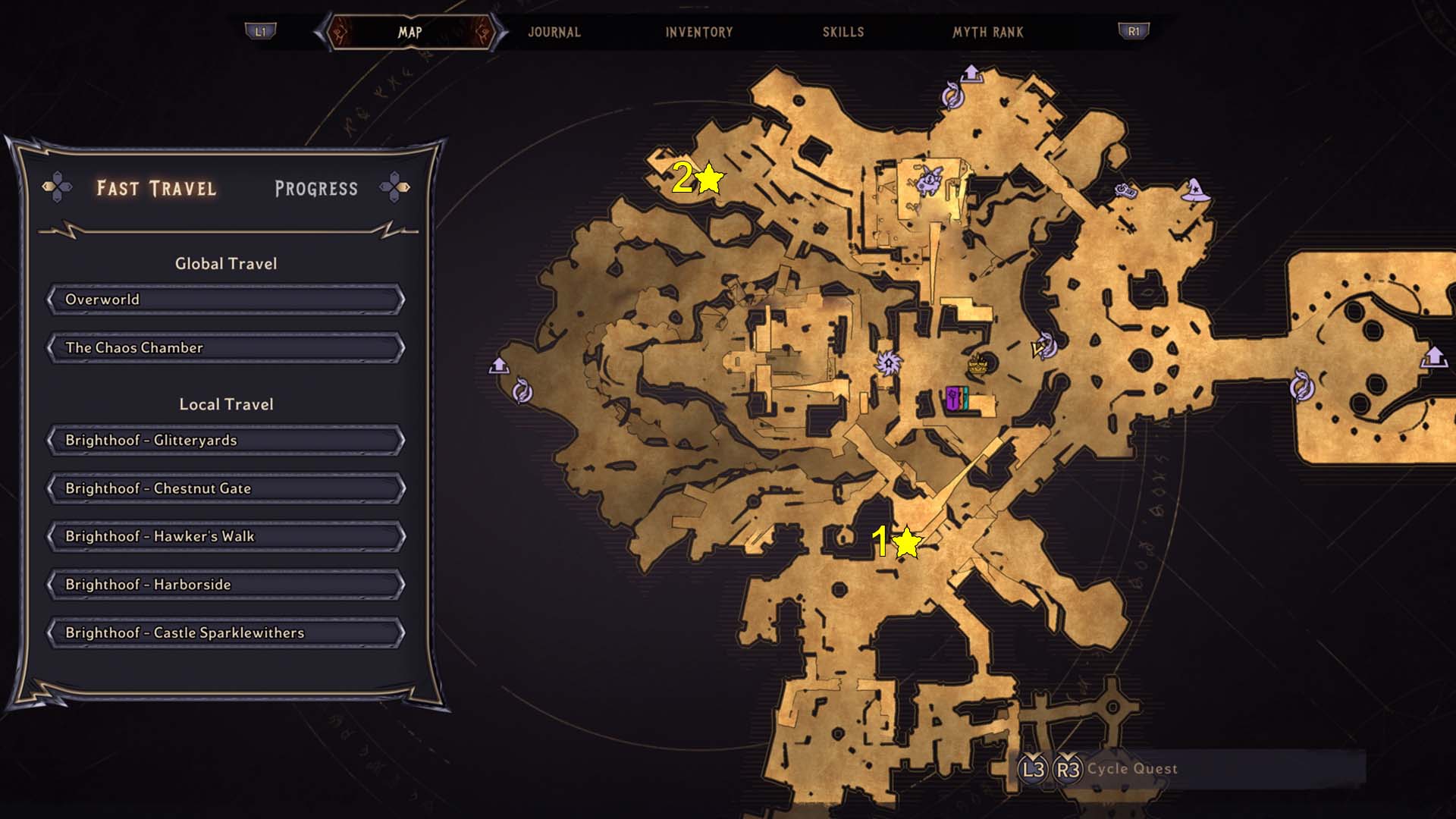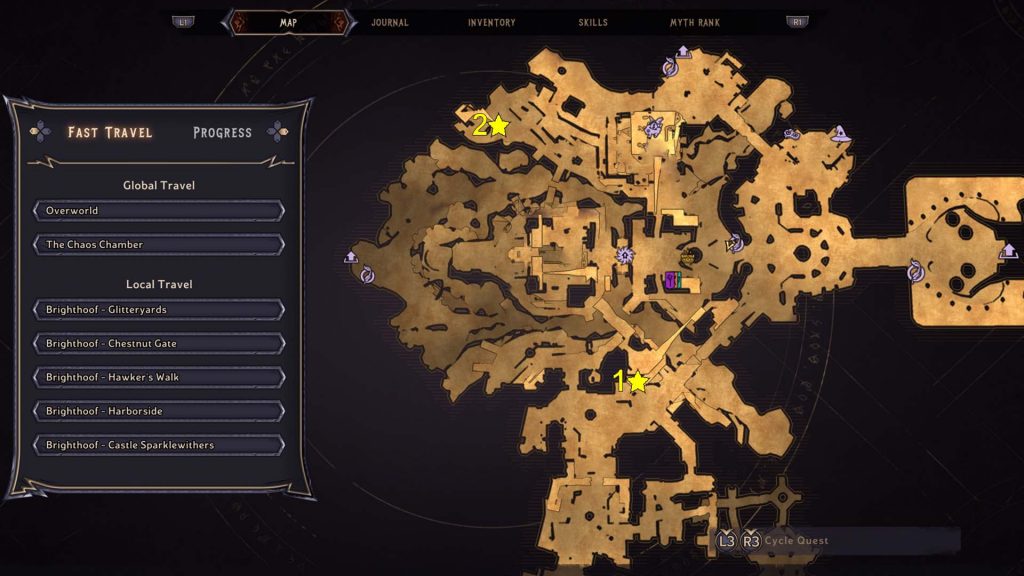 Since these collectibles don't have any special conditions and you don't need to play any side-quests, you can get them during your first visit, which occurs after you leave Queen's Gate.
Here is where to look for the two Brighthoof Pages in Gearbox Software's latest video game.
Poetry Page #1: On A Balcony
The first Tiny Tina's Wonderlands Poetry Page in Brighthoof is found on a balcony north of the Wibblesern Well.
You can see the exact location on the map above and in the following screenshot.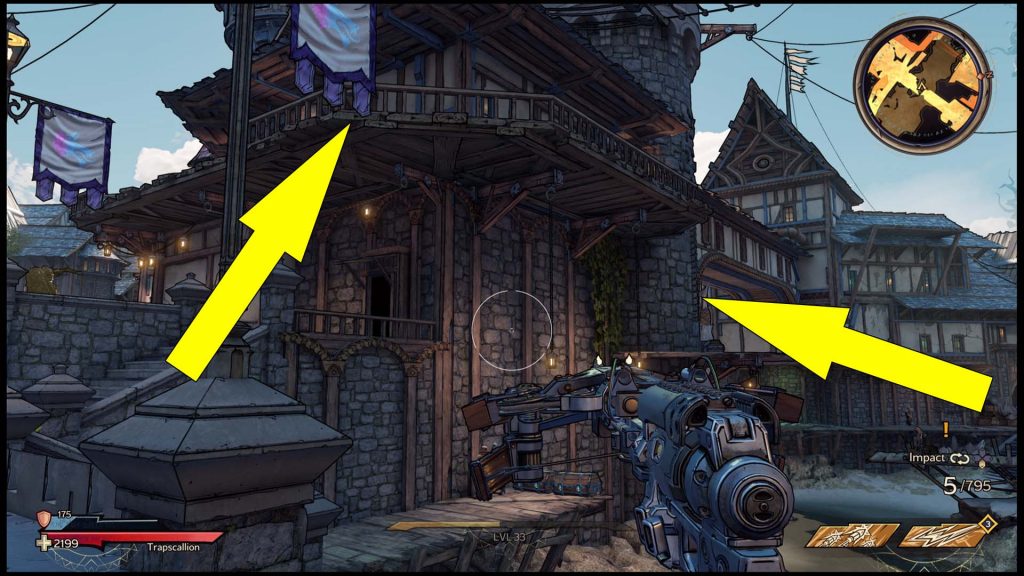 You'll have to go around the large building and find the ladder above the docking area to get it. You can also see the said ladder marked above.
Upon getting on the balcony, cross it, and you'll see the Poetry Page on a table.
By finding this Poetry Page, you'll unlock the Queen's Crest Crowned Banner Icon.
Poetry Page #2: On Top Of A Mast
The second collectible on the Brighthoof Poetry Pages location's map above is on top of a ship mast.
Again you can see it in my screenshot, and to get the page, you have to reach the top.
You can do this by jumping on the suspended boat marked above. Now turn around and jump on the balcony of the house nearby.
From here, you have to step on the net that acts as a bridge and get the collectible.
The second Brighthoof Poetry Page unlocks the Stine Goblet Banner Color.
Good job, friend! You've now found both Tiny Tina's Wonderlands Brighthoof Poetry Pages.