Tiny Tina's Wonderlands Crackmast Cove Ancient Obelisk is one of the challenges you have to finish in the Pirate Beach area of the video game developed by Gearbox Software for PC, Xbox, and PlayStation.
Unlike the Rune Switch in Crackmast Cove, the Ancient Obelisk is quite accessible, but it can prove hard to find.
By activating the Obelisk, you'll get to fight Lissia, a Coiled mini-boss that can drop two pieces of Legendary Gear.
Therefore, if you wonder where to find Tiny Tina's Wonderlands Crackmast Cove Ancient Obelisk and how to complete the challenge, below I'll tell you everything you need to know about it.
Where To Find The Crackmast Cove Ancient Obelisk In Tiny Tina's Wonderlands
On the following map, you can see that the Crackmast Cove Ancient Obelisk is in the center of the region, northwest of Swarthy Cannonade.
The Obelisk is on the ground level, so if you start from the Crackmast Cove – The Salty Saunter fast travel point, you'll have to head west through the tunnels.
Eventually, you'll see a waterfall when you get close to the location marked on the map above. If you follow the tunnel behind it, you'll see a large cave and the Crackmast Cove Ancient Obelisk in the middle.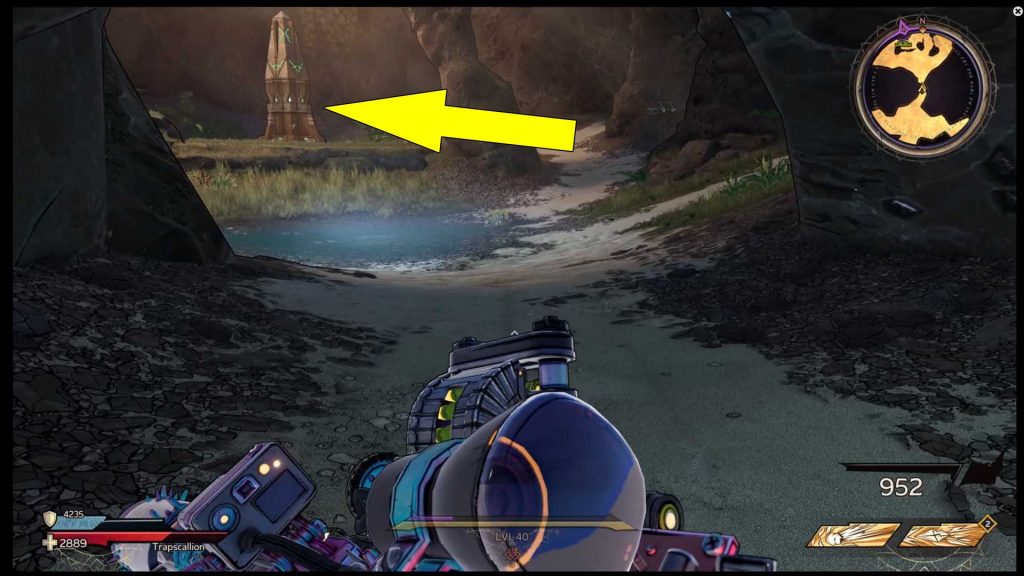 How To Complete Crackmast Cove Ancient Obelisk Challenge
The Crackmast Cove Obelisk Challenge is no different from all other Obelisks we have completed so far. Your objective is to activate the device and kill the mobs that spawn until the mini-boss joins the fight.
In this case, however, the mobs are Skeletons, and against them, it's best to use a weapon that inflicts fire damage.
Prioritize ranged skeletons such as archers and seers. Several zombies will also spawn, but they are also weak to fire.
If by any chance you get surrounded by the mobs, head back to the waterfall and make your stand there. The mobs will soon follow you, and you'll be able to deal with them one by one.
After the Crackmast Cove Ancient Obelisk charges, Lissia appears, and you should know that, like all other Coiled, she's quite resilient to poison but weak to ice and fire.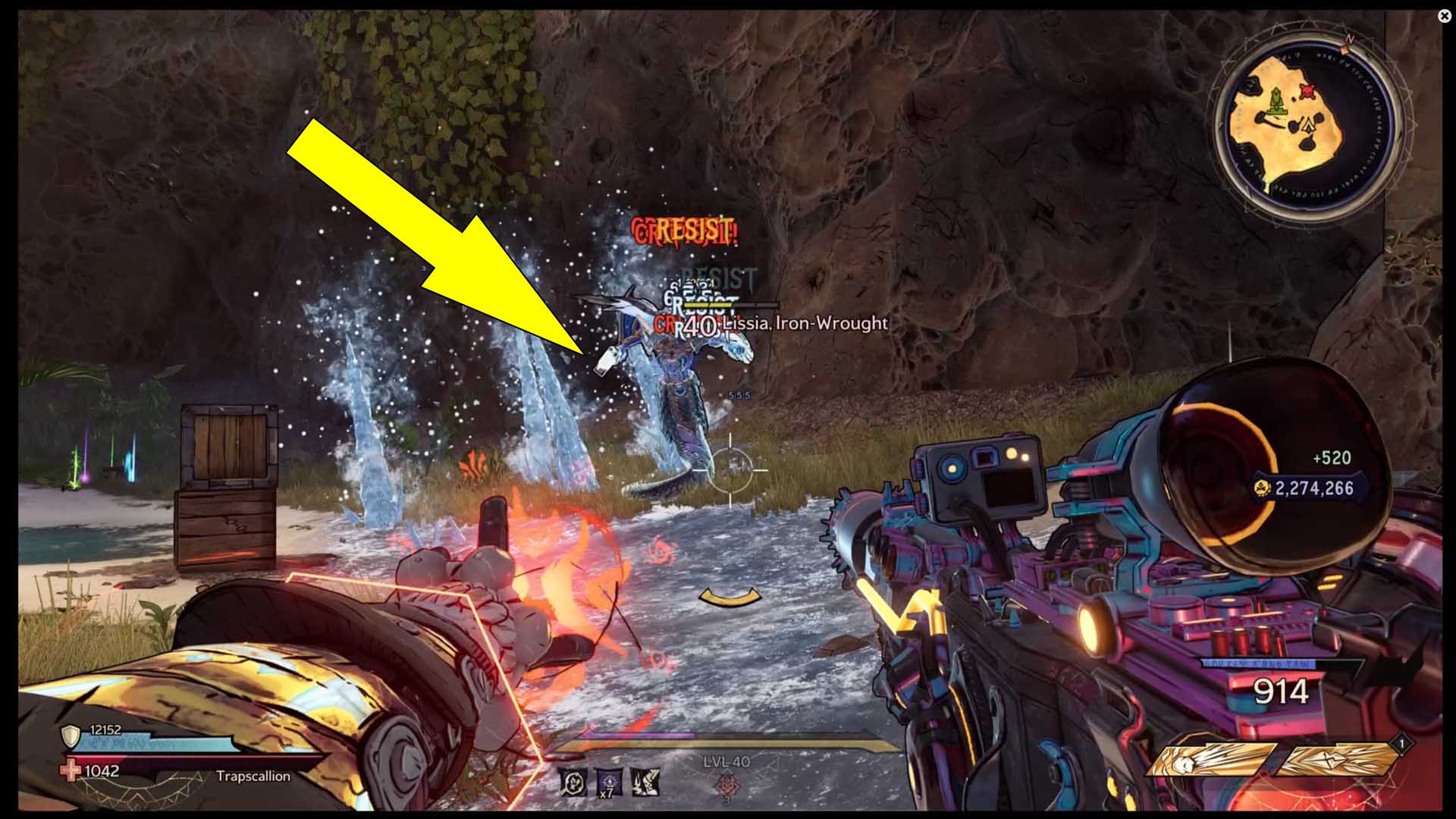 On higher difficulty levels and Chaos, Lissia resists most magic attacks, but this doesn't mean she won't take damage, so you may want to apply multiple effects by switching between weapons.
If you manage to defeat her, you'll have a chance to get the Liquid Cooling Legendary Pistol and Threads of Fate Legendary Spell, but the drop rate is affected by your Loot Luck.
If none of these two legendaries drops, make sure you collect as many Lucky Dice Chests as you can, reset the Obelisk by traveling to another region, and return to Lissia.
After you beat Lissia once, Tiny Tina's Wonderlands Crackmast Cove Ancient Obelisk Challenge is complete.