Tiny Tina's Wonderlands Brighthoof Rune Switch challenge is the last activity we'll go over as part of our complete guide on how to achieve 100% progress in Tina's hub town.
Now that you know where to find all 20 Lucky Dice chests, the 3 Lore Scrolls, the 2 Poetry Pages, and the 2 Lost Marbles, it's time to deal with the Brighthoof Rune Switch in Gearbox Software's latest video game.
Tiny Tina's Wonderlands Rune Switch challenge in Brighthoof is very accessible if you know the path you must follow to complete it before the time runs out.
Where To Find The Brighthoof Rune Switch In Tiny Tina's Wonderlands
As you can notice on the following Brighthoof map, the Rune Switch is found on the top floor of Izzy's Fizzies, which is, in fact, the local tavern.
To get to the Rune Switch, you don't need to progress the story, and you don't have to play additional side quests, which means that this challenge can be accessed the moment you get to Brighthoof for the first time.
Use the stairs inside the tavern, and you'll see the Runes you need to activate on the left side (pictured below).
Get close to it, then get ready to start the challenge.
How To Complete Brighthoof Rune Switch Challenge
As you know from the previous Rune Switch Challenges, the moment you activate the switch, a timer starts, and you'll have to run from one Rune to another before the time runs out.
Here is the order of the Brighthoof Runes you have to get.
Immediately after starting the challenge, use the net ahead to reach the other side of the street, then jump on the left side platform.
Touch the Rune (pictured below), then step on the pink jumping platform.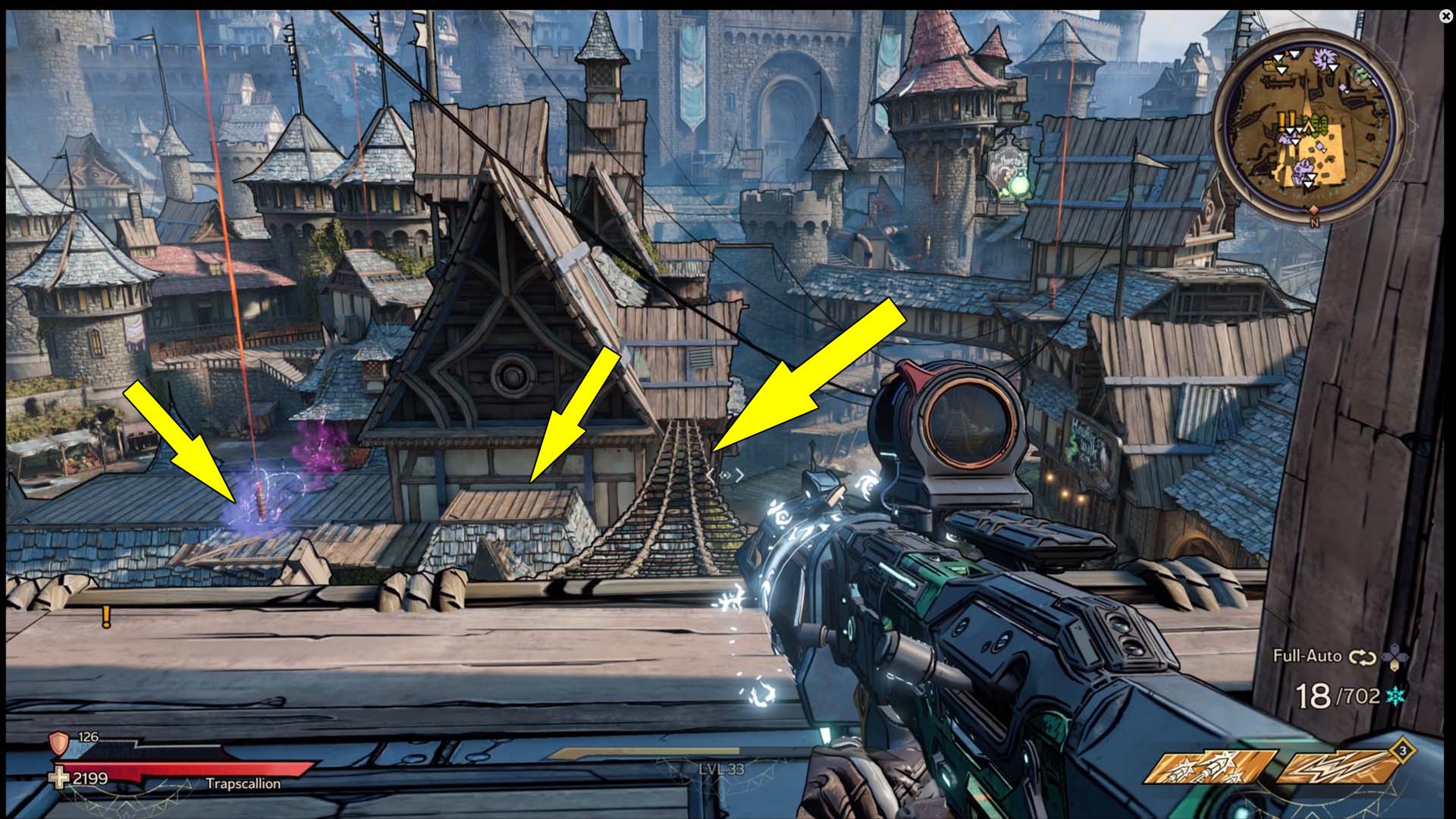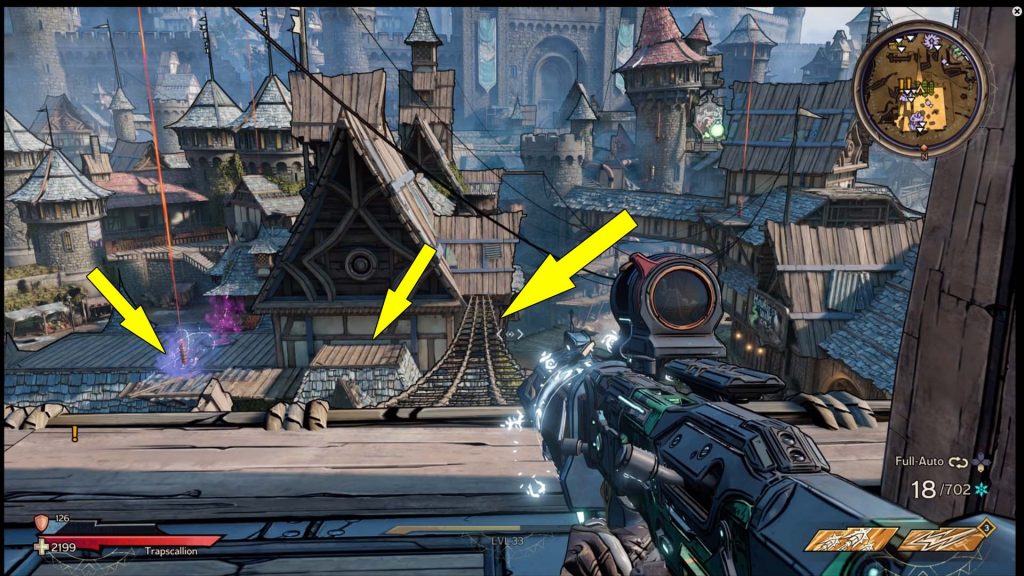 Upon landing, jump on the roof on the left side (below), cross it, and sprint jump on the next wooden platform.
From here, interact with the second Tiny Tina's Wonderlands Brighthoof Rune Switch marked below.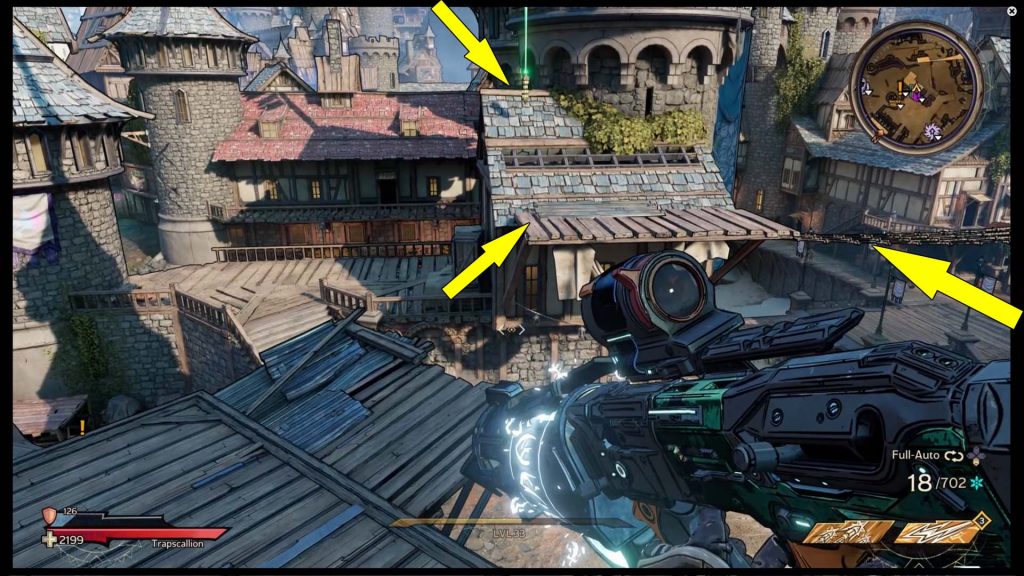 Now cross the second net on the right side, and you'll see a round tower.
Go around it (left side), and then in front of you on a platform is the third Brighthood Rune Switch.
Cross the next roof and jump on the platform where the switch is waiting.
Touch it to finish Tiny Tina's Wonderlands Brighthoof Rune Switch Challenge; however, if you did not find all Lucky Dice chests, you may want to use our guide to get them because one of the trickiest is nearby.