Tiny Tina's Wonderlands Crackmast Cove Poetry Pages are probably the most accessible collectibles you have to find in the area, also known as Pirate Beach, even though they do not appear on your in-game map unless you get close to them.
As you know by now, the Crackmast Cove Poetry Pages collectibles are required if you wish to get 100% completion in this region of the video game developed by Gearbox Software.
Therefore, to help you reach 100% progress, we'll discuss the locations of Tiny Tina's Wonderlands Poetry Pages in Crackmast Cove throughout the guide below.
Where To Find All Crackmast Cove Poetry Pages In Tiny Tina's Wonderlands
The following Tiny Tina's Wonderlands Crackmast Cove Poetry Pages locations map below shows the exact spots where you can find this type of collectibles.
As you remember from the previous Poetry Pages we have found, these items are best approached after you finish all side quests in a region since you'll get access to areas that are otherwise locked.
After you finish the five side-quests, you'll be able to fully explore the region. Here is how to get the Poetry Pages in Crackmast Cove.
Poetry Page #1: On A Wooden Ledge
The first Poetry Page on the map you see above is sitting on a wooden ledge. It is very close to the Scallywag Landing fast-travel station.
Once you get to the said station, head through the large iron gates nearby to enter Wrecker's Bane.
Now, turn left in front of the bridge and keep following the path ahead to get to the collectible pictured below.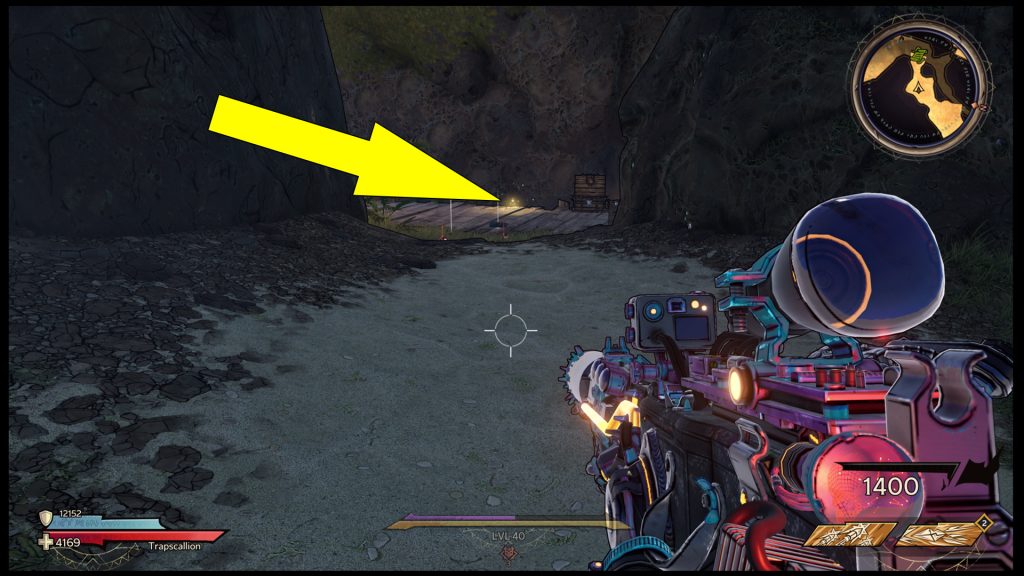 Collect the page to unlock the Angler Maiant Banner Icon.
Poetry Page #2: On A Piano
The second Crackmast Cove Poetry Page is trickier to find because it sits on a suspended platform.
You can find it at the location marked on the map above, and when you get close, you have to look for a large pirate ship mast.
You'll also see a round platform that you have to reach to get the collectible.
Start by looking around for some stairs leading to the hill behind the mast. Now climb the mast and slowly walk to the other side.
When you are above the platform, you'll see a piano and the glowing Poetry Page on it.
Drop on the platform and collect it to unlock the Forest Bed Banner Color.
And that's it! You have found the two Tiny Tina's Wonderlands Crackmast Cove Poetry Pages, but more collectibles are waiting for you in this area.