If you're looking for Tiny Tina's Wonderlands Ossu-Gol Necropolis Lost Marbles, you should know that both are incredibly easy to miss while exploring the City of the Dead area.
Besides the fact that they appear on your map only when you are very close to them, the Ossu-Gol Necropolis Lost Marbles are in areas hard to reach.
However, as part of our 100% completion guide for the Ossu-Gol Necropolis region, we'll go over the locations of the two Tiny Tina's Wonderlands Lost Marbles you'll need to find.
Where To Find All Ossu-Gol Necropolis Lost Marbles In Tiny Tina's Wonderlands
For this guide to be as helpful as possible, the map below pinpoints the locations of the two Lost Marbles hidden by the Gearbox Software's devs.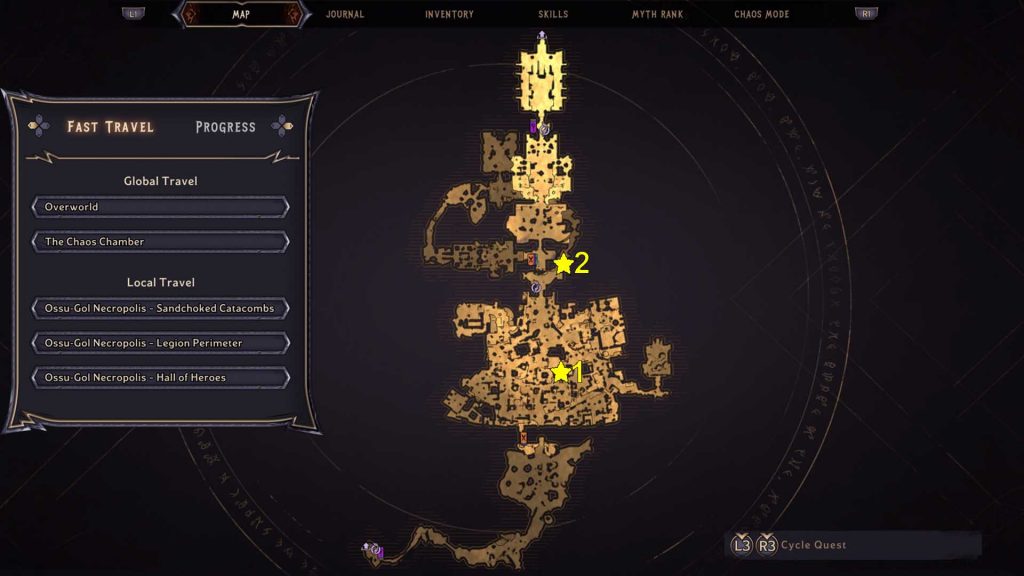 You can notice that one of the Ossu-Gol Necropolis Lost Marbles is found inside the Cairn-City area, while the other is in the Sandchocked Catacombs. Just like the Poetry Pages we found earlier.
Here is how to get them.
Lost Marble #1: On The Roof Of A House
The first Ossu-Gol Necropolis Marble is in the center of Cain-City, and it is extremely hard to find unless you investigate all rooftops.
To get it, head to the location marked on my map, and in the upper section, you'll see a balcony with a pile of wood nearby (pictured).
The marble sits on the covered rooftop (also pictured) of the house nearby.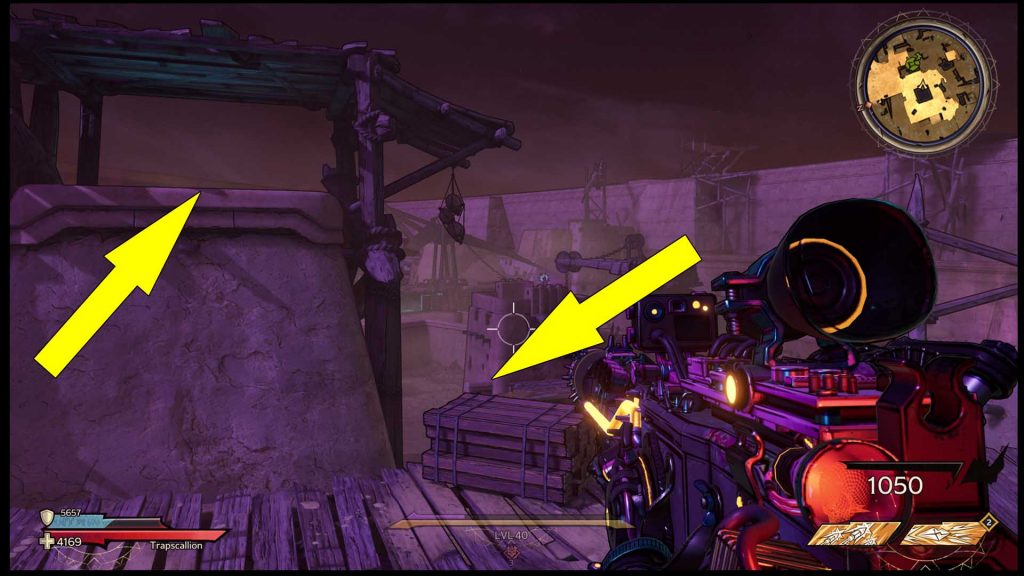 Jump on the woodpile, then on the roof, to find the first Lost Marble. Smash it to unlock the Countess' Copper Chrome Armor Color
Lost Marble #2: Near A Slide
The second Lost Marble is easier to spot, but it can prove difficult to get.
When you enter Sanchoked Catacombs, you'll see a small slide near the fast-travel point. Your goal here is to use it to progress through the catacombs.
On the left side (pictured) sits the second Lost Marble collectible, but you'll be sliding, so it's pretty hard to get close to it.
What you have to do, is to jump on the platform on the right side (also pictured), where you'll see a chest.
Loot the chest, then jump on top of the rock where the Lost Mable is found. Since this is a one-way path, if you miss the jump and fail to smash the marble, you'll need to fast travel back to Ossu-Gol Necropolis Sanchoked Catacombs station and retry.
Once you hit the marble, collect the Gildlily Rose Gold Chrome Armor Color and continue exploring the catacombs.
These are the two Tiny Tina's Wonderlands Ossu-Gol Necropolis Lost Marbles you have to find in this area, so make sure you don't miss them.