Tiny Tina's Wonderlands Tangledrift Rune Switch is one of the trickiest challenges you'll need to complete in the area known as Flower Tower, even though it's relatively easy to find.
In the video game developed by  Gearbox Software, the Rune Switch in Tangledrift is in the small sub-area named What's Left of Driftwood.
As with all other Rune Switch challenges, your objective is to activate the Rune Switch and then move as fast as possible from one switch to another before the time runs out.
What makes the Tangledrift Rune Switch challenge a bit different than the rest is the location of the last switch you'll need to reach.
So let's see where to find the Tangledrift Rune Switch campaign challenge and how to complete it.
Where To Find The Tangledrift Rune Switch In Tiny Tina's Wonderlands
The map below shows that the Rune Switch Challenge in Tangledrift is on the northern side of the small settlement named What's Left of Driftwood.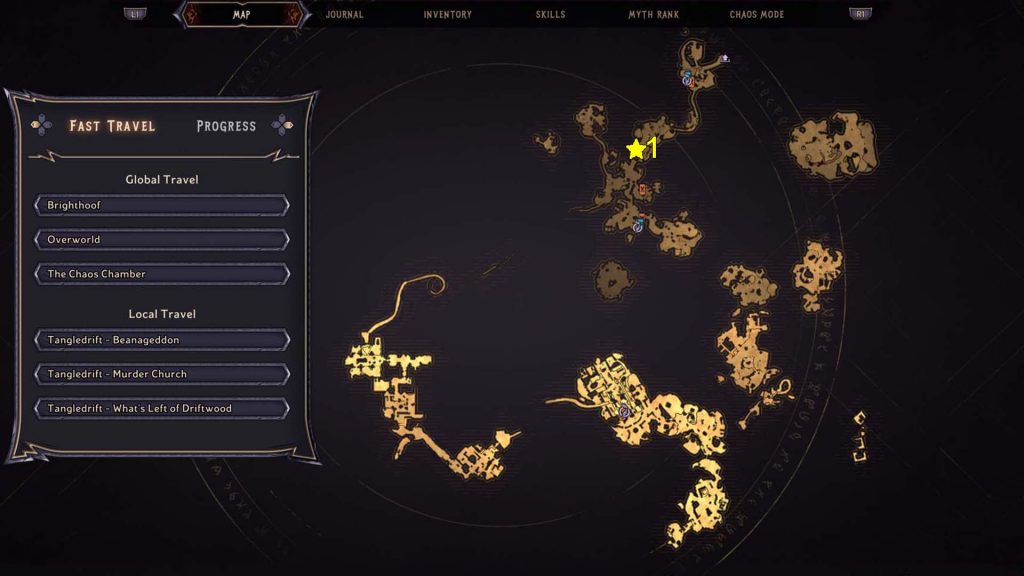 You can start the challenge after you get the Poetry Page and get to the town, following the main quest in this area.
Since all three switches you'll need to activate are around What's Left of Driftwood, you don't have to finish any side-quests here.
Once you get to the location on the map above, you'll see the Rune Switch challenge starting point on a small hill.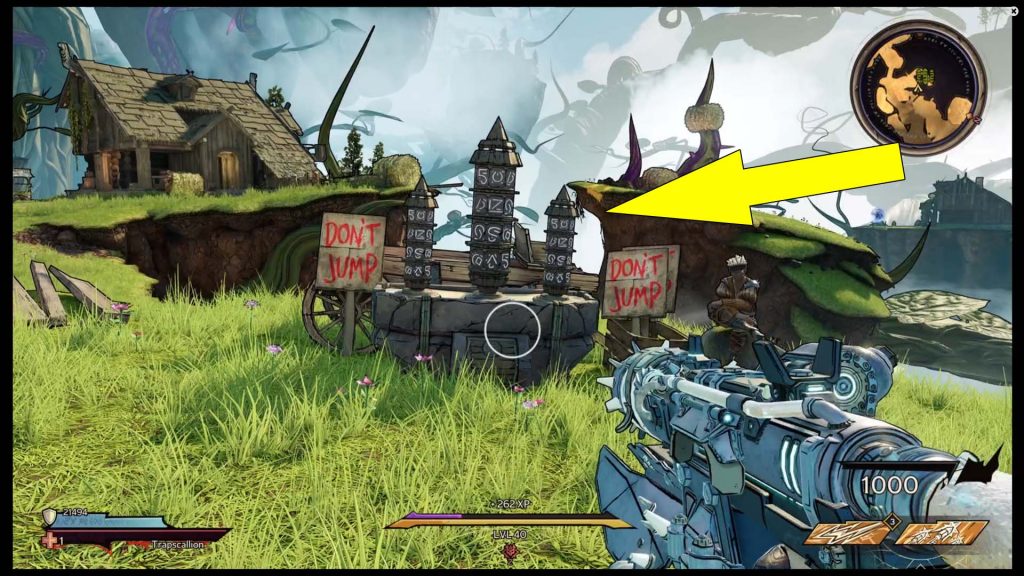 How To Complete Tangledrift Rune Switch Challenge
The moment you activate the Rune Switch, the timer starts, and you should begin sprinting. Do not wait for the light beams to appear.
Instead, run on the wooden boards on the left side of the switch (pictured above), then jump down. In the distance, you'll see a small bridge.
Cross it, ignoring the light beam near the well. Keep sprinting up the hill, and on the left side, you'll see the first switch.
Jump on the haystacks close to the hill, then activate the first switch.
Now, turn around, and you'll see the second beam of light on a hill on the other side of the area.
Jump on the ground, cross the beanstalk and climb the hill.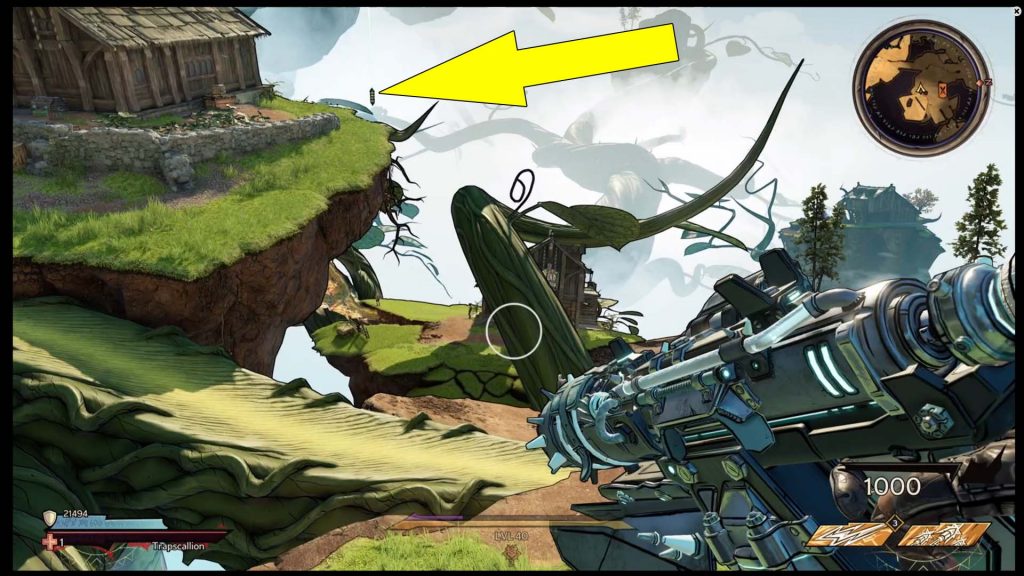 When you get close to the switch, make sure you don't sprint; otherwise, you'll fall. Slowly move close to the edge and activate it.
Now, from your current position, turn north, and you'll see the third beam of light. This one comes out of a well, but the switch is underground near a portal.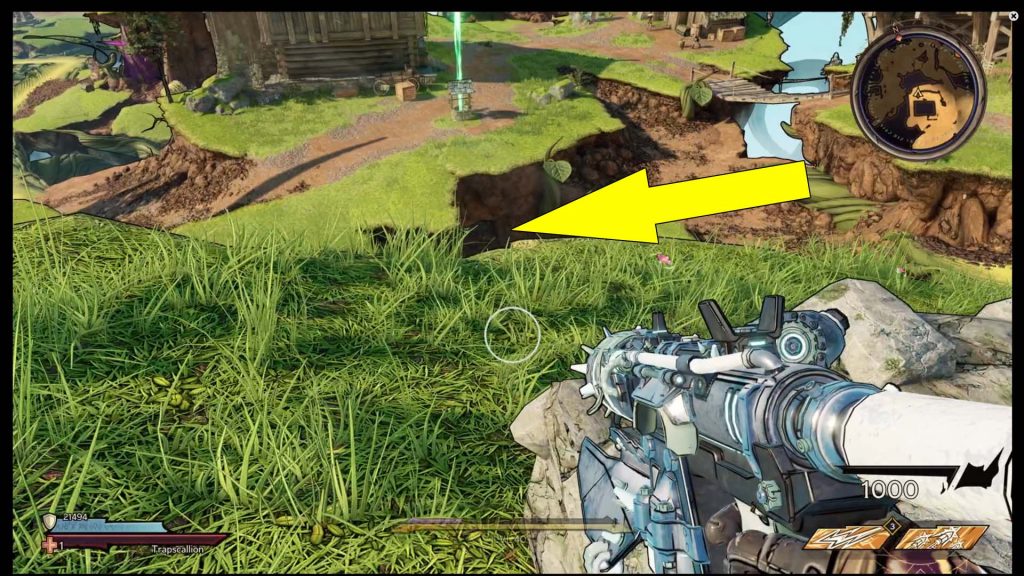 So, jump to the area below, then move north towards the well, dropping to a lower section one more time.
Activate the third switch in front of the blue portal, and Tiny Tina's Wonderlands Tangledrift Rune Switch challenge is complete.