Besides the 19 Lucky Dice Chests and the 5 Lore Scrolls we already found, there are also two Tiny Tina's  Wonderlands Mount Craw Lost Marbles you'll have to smash and two Poetry Pages you need to retrieve if you're aiming for 100% completion in this region of the video game developed by Gearbox Software.
Since Mount Craw is a large area, finding all collectibles is no easy task, but the Lost Marbles are a lot easier since their locations appear on your map when you get close to them.
This means that to find the Mount Craw Lost Marbles, you'll have to fully explore the region, or you can use our locations guide below to find them faster.
Where To Find All Mount Craw Lost Marbles In Tiny Tina's Wonderlands
As you can notice on our Tiny Tina's Wonderlands Mount Craw Lost Marbles locations map below, the two spheres you'll need to smash are found in the central area.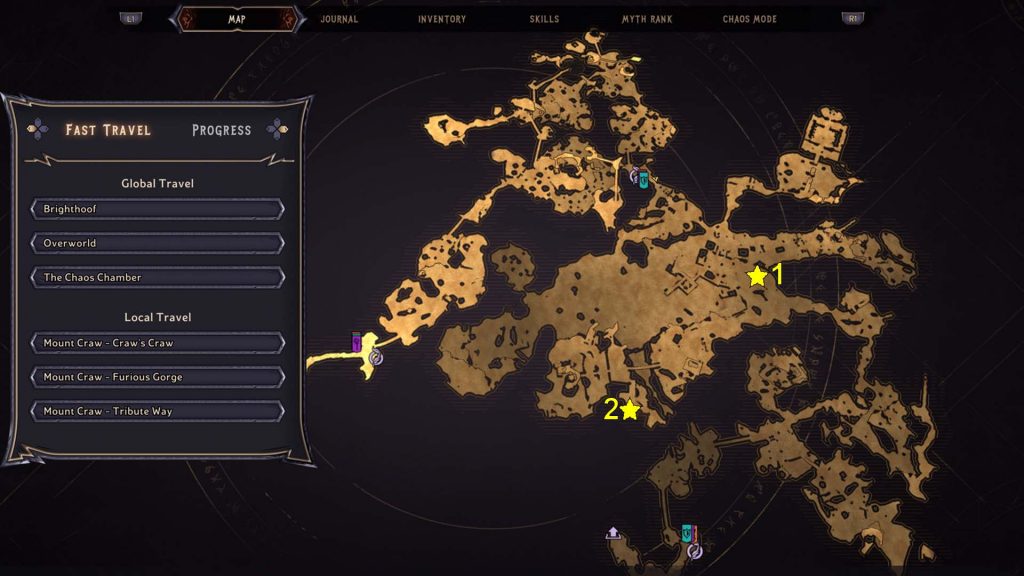 You should also know that, unlike other Mount Craw collectibles and challenges, you don't need to play any side quests to get these marbles, so they are pretty easy to retrieve.
Here is where to look for them.
Lost Marble #1: On A Balcony
The first Mount Craw Lost Marble is on the balcony of a house in The Shimmering Loch area. Or the central region.
You can see the actual collectible below.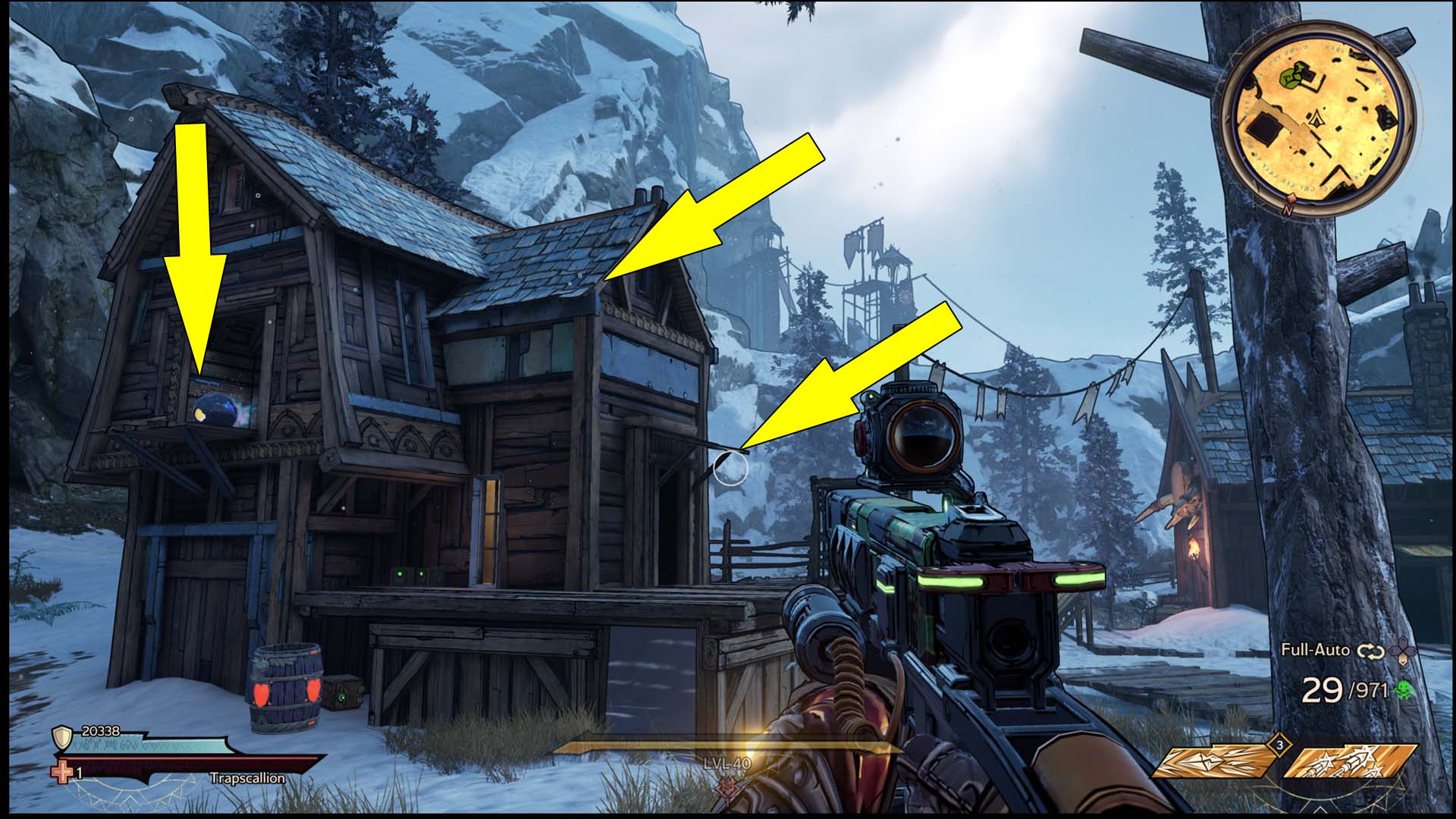 You'll need to get close to it to smash it; therefore, start from the small cover above the main door (right arrow in my screenshot).
Next, climb on the lower side of the roof. From here, you'll want to reach the catwalk above the Lost Marble, then drop next to it.
This Lost Marble unlocks the Pearly White Chrome Armor Color.
Lost Marble #2: On A Mountain Wall
The second collectible marked on my Mount Craw Lost Marbles map above is near Baaldaar's Lair.
It's easy to miss, so the moment you cross the bridge towards the said lair, which is, in fact, a mill, turn left.
Behind a house, you'll see a ladder near the mountain (pictured below).
Climb it then you'll spot the Lost Marble, but be careful because there is an air vent that can push you away.
Smash the Lost Marble, and you'll unlock the Shadeshimmer Black Chrome Armor Color.
Before leaving the area, make sure you also collect the Scroll and the Lucky Dice Chests in Baaldaar's Lair.
And that's it! You found both Tiny Tina's Wonderlands Mount Craw Lost Marbles.