Karnok's Wall Lost Marbles are collectibles you'll want to find when playing Tiny Tina's Wonderlands if you aim for 100% completion in the region known as Goblin-Cobbles Wall.
Although quite vast and confusing at first, Karnok's Wall includes only 2 Lost Marbles collectibles that are relatively easy to find since their locations appear on your map.
However, assuming you encounter difficulties with them, below, I'll tell you where to find these two collectibles in the latest video game developed by Gearbox Software.
Where To Find All Karnok's Wall Lost Marbles In Tiny Tina's Wonderlands
On the map below, you can see the general areas you'll need to reach when looking for the Karnok's Wall Lost Marbles.
You can also notice that these two collectibles are on the middle floor, so your first objective is to get to Karnok's Wall – The Ribs fast travel station.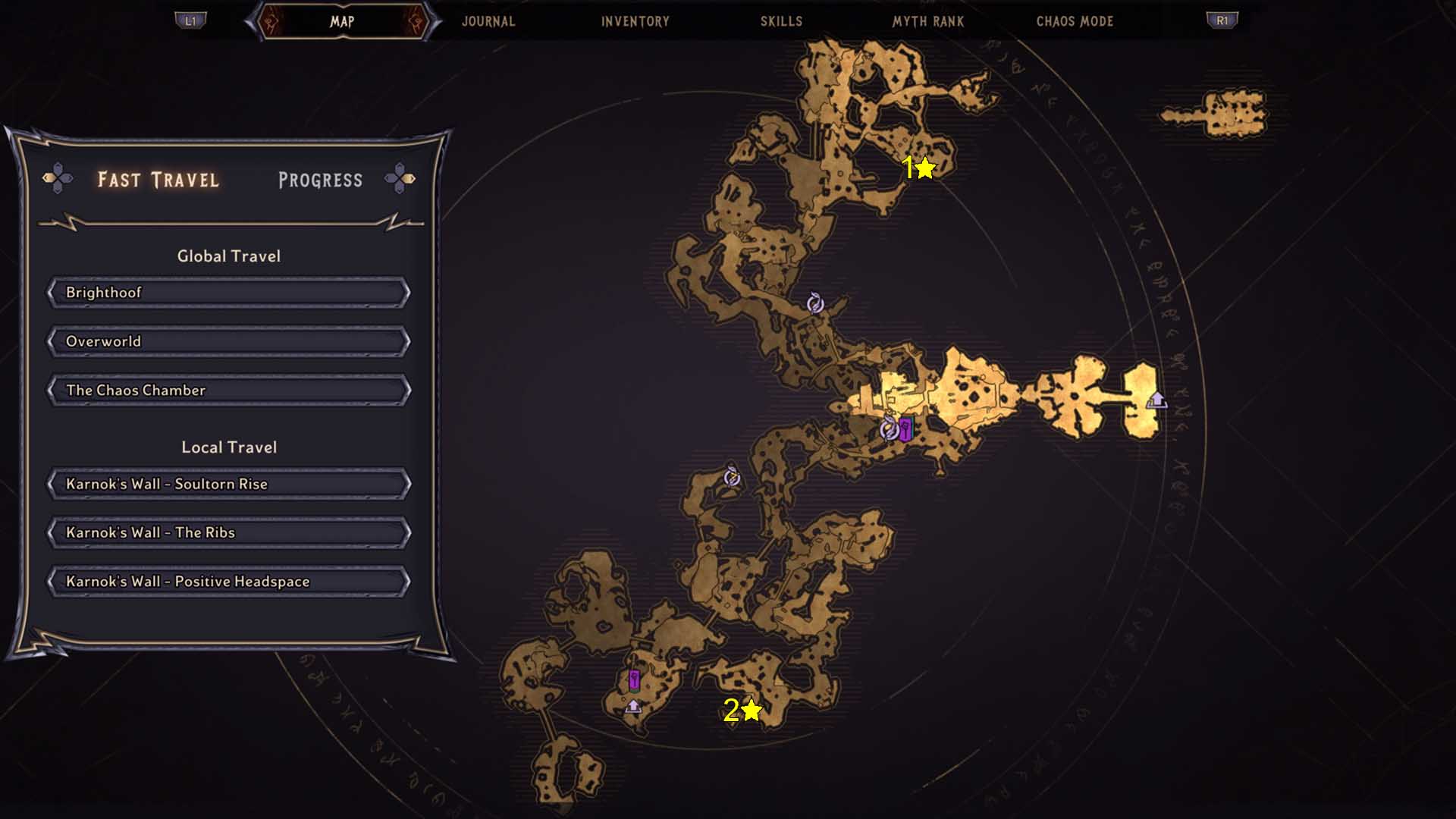 Next, you'll want to complete the main quest here and all side-quests, mainly because the first Lost Marble in Karnok's Wall is in an area you'll explore during one of these quests.
Once you are done with the quests, you can focus on the Lost Marbles while looking for the Lucky Dice Chests (refer to this guide to find them) or whenever you see fit.
Here is how to get them.
Lost Marble #1: Behind A Magic Barrier
To get the first of the two Karnok's Wall Lost Marbles on the map above, start from The Ribs fast travel station and move north towards the area named The Dreadspine.
The idea here is to get on top of the area, where you'll reach a rather large cave with a pit in the middle. Before jumping down into the pit, deal with all Coiled.
Now, from the second floor, you can see the Lost Marble (pictured below) behind a magic barrier or force field if you want.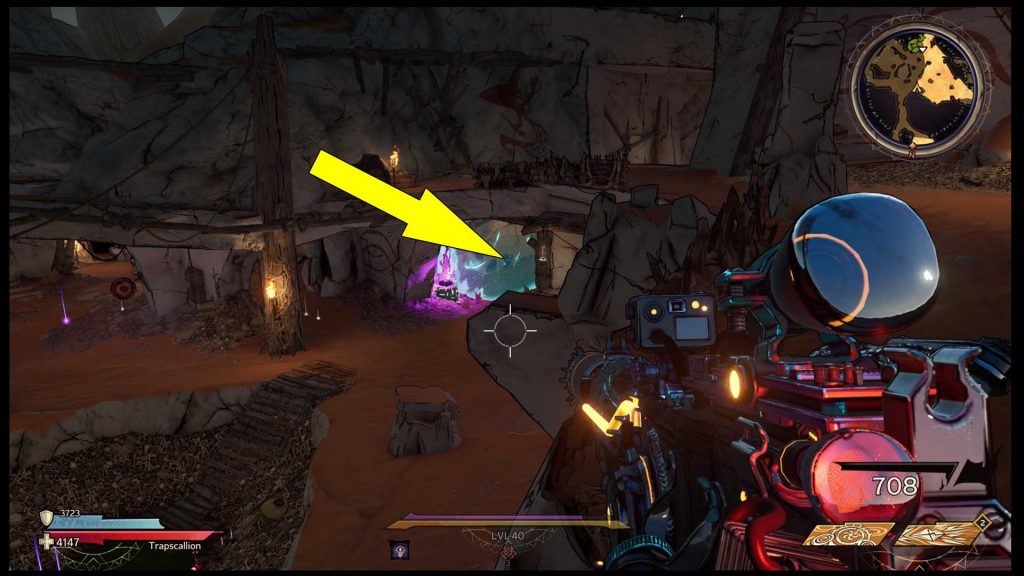 Jump down, then interact with the switch on the left side to remove the barrier. Smash the Lost Marble to get the Baron Blue Chrom Armor Color.
Lost Marble #2: On Top Of A Ledge
After you get the previous marble, fast-travel back to The Ribs station, but this time move south.
Your objective marked on the map above is in the area known as Fort Calcium, so you'll have to reach the other side of the fort, then head up to find another magic barrier (pictured below).
Interact with the pink switch, get inside the cave, and climb the wooden platforms to get to the ledge where the Lost Marble awaits (also marked in my screenshot).
Smash it to unlock the Illuminated Indigo Chrome Armor Color.
That's it, Fatemaker! You just found the two Tiny Tina's Wonderlands Karnok's Wall Lost Marbles.