Mount Craw Rune Switch is one of the seven Tiny Tina's Wonderlands campaign challenges you need to complete while exploring the Goblin Hovel area in Gearbox Software's latest video game.
Unlike all other Rune Switches in the video game, Tiny Tina's Wonderlands Mount Craw Rune Switch is harder to find and complete because you'll have to deal with many goblins, and you'll also have to reach the actual Switch, which is pretty well hidden.
Nevertheless, as part of our Mount Craw 100% completion guide, we'll tell you where to find the Rune Switch in Mount Craw and how to finish the associated challenge or race.
Where To Find The Mount Craw Rune Switch In Tiny Tina's Wonderlands
You can find the Mount Craw Rune Switch in the Furious Gorge area, as you can see on the map below.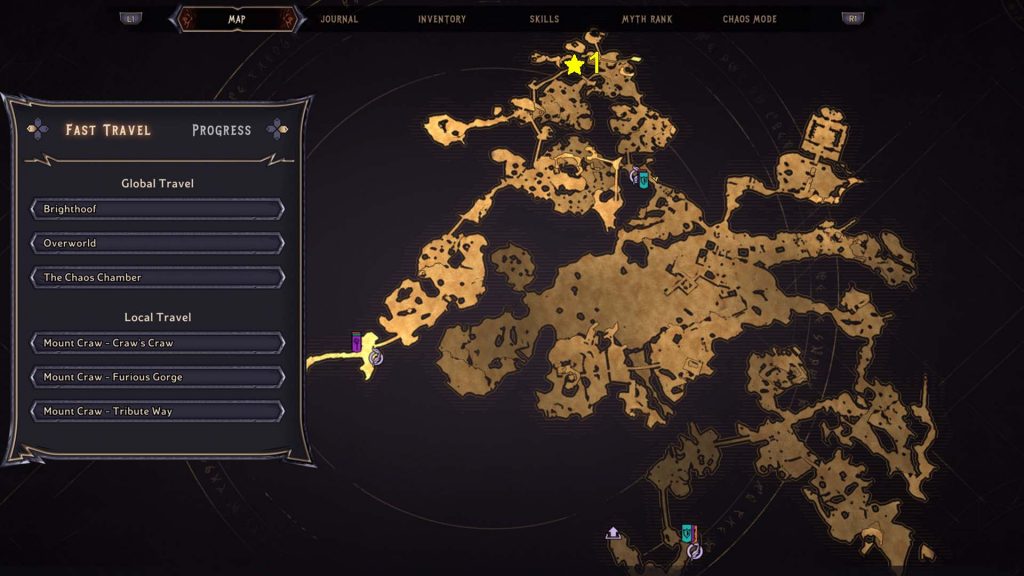 This area is reached while playing the second main quest in Mount Craw, a quest that will eventually lead you to the final boss, named Vorcanar.
To get to Mount Craw Rune Switch, you'll have to cross the first section of the mines; then, you'll find a rather large forge.
While standing in front of it, turn around, and on the upper platforms, you'll see the Rune Switch (pictured below).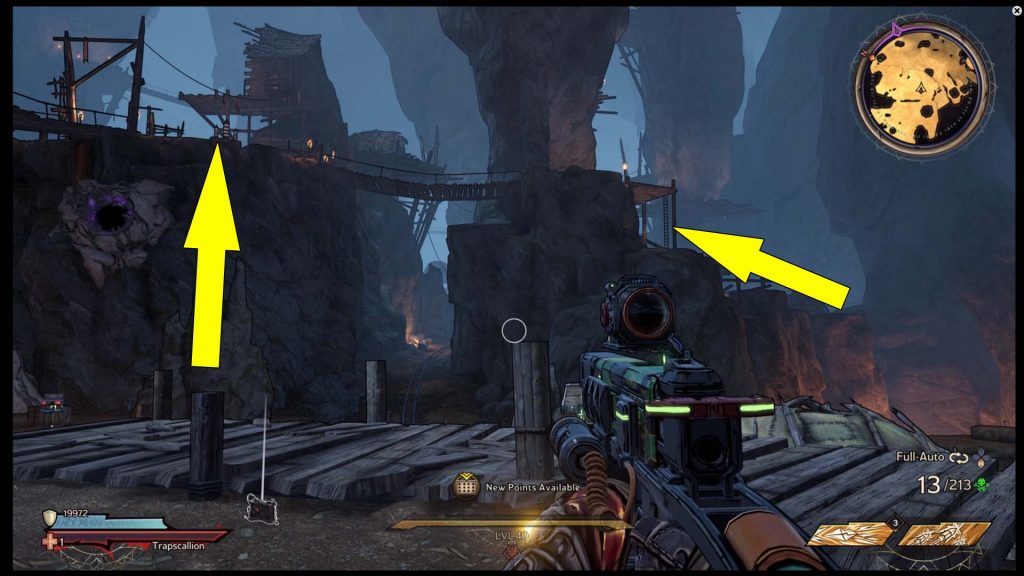 To get to the Switch, you'll need to use the ladder that's in a cave before the forge. You can also see it marked above by the arrow on the right side.
Upon climbing the said ladder, cross the bridge, and you'll see the Switch in front of you. However, consider dealing with all goblins in the area below before activating the Switch.
Now, here is how to finish this challenge.
How To Complete Mount Craw Rune Switch Challenge
Immediately upon interacting with the Switch, start running on the bridge nearby, heading for the solitary hut in the distance.
Do not wait for the beam to appear because you'll waste precious seconds. Keep sprinting, and by the time you reach the hut, the first Mount Craw Switch marked below will spawn.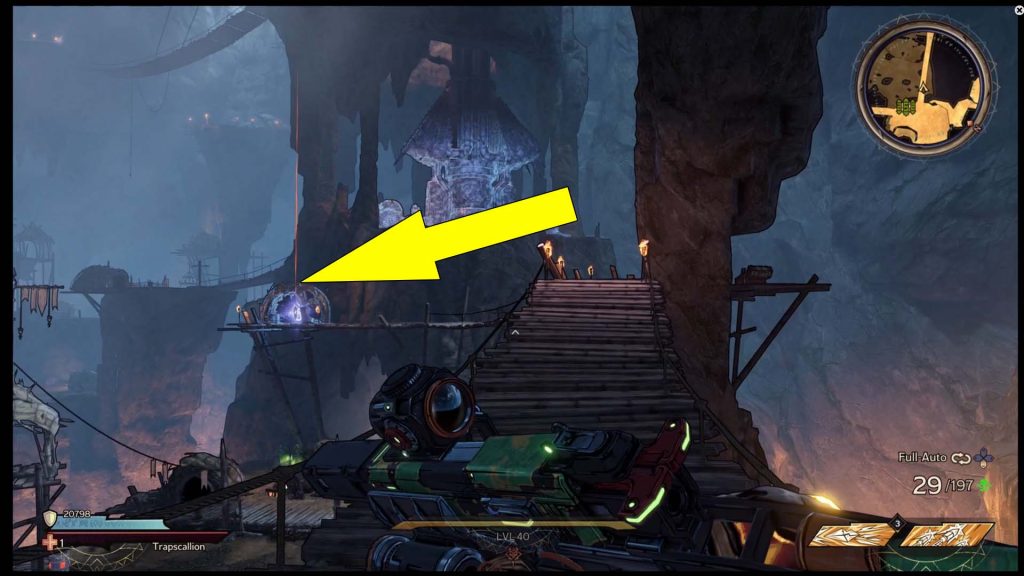 After the previous Switch is activated, jump to the ground and cross the bridge over the lava river. It should be on your right side.
When you reach the other side, turn right to spot the second Rune Switch on a platform. Climb the ramp nearby (marked below), then activate it.
For the third Mount Craw Rune Switch, you'll have to cross one last goblin village and quickly climb the ladder near a wooded platform.
You can see it marked below, and once you ascend to the next platform, go around the small goblin hut (also marked) to spot one hidden ladder that grants access to the upper platform where the third Rune Switch beam awaits.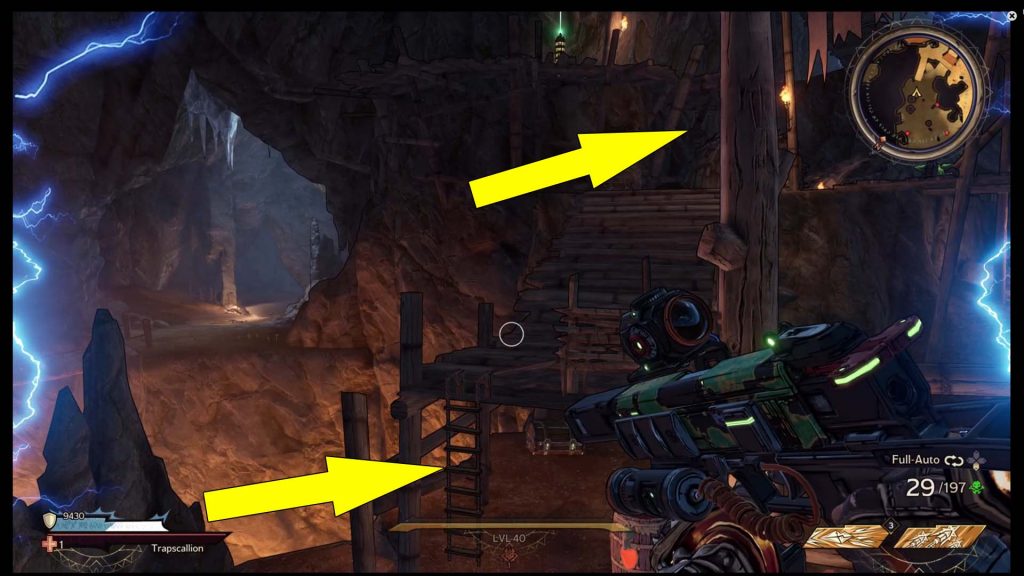 After you interact with the final pillar, Tiny Tina's Wonderlands Mount Craw Rune Switch challenge is complete.