If you're looking for Tiny Tina's Wonderlands Queen's Gate Lost Marbles, you should know that only one of them can be obtained during your first visit to this area. Like some of the Queen's Gate Lucky Dice chests, one of the Lost Marbles in Queen's Gate requires you to progress through the story and then retrace your steps back to this region.
Fear not, Fatemaker, because below, I'll tell you everything you need to know about the Queen's Gate Marble locations and how to get them. It goes without saying that finding the two Lost Marbles in Tiny Tina's Wonderlands Queen's Gate is mandatory for reaching 100% completion in this area.
Where To Find the Queen's Gate Marbles
As mentioned, there are two Lost Marbles you'll need to obtain in Queen's Gate, and their locations can be observed on the following map.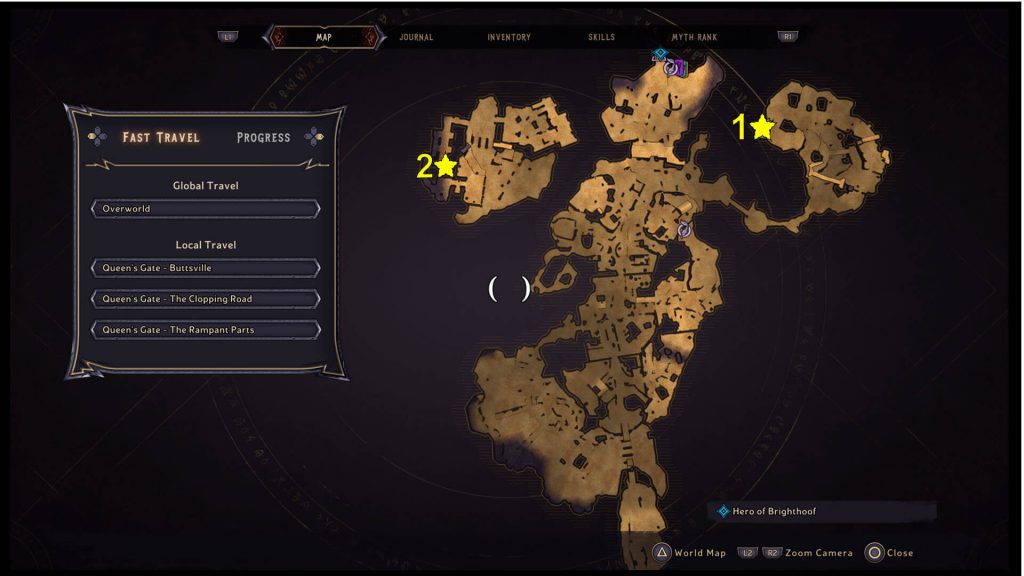 These Lost Marbles are, in fact, small spheres that you have to find and smash, but you can only do it with a melee attack. Inside each Lost Marble, you find some loot, usually a customization item. However, the real prize comes after you find all 27 Lost Marbles because you'll get a permanent Strength Buff for your character.
Lost Marble #1: Near a Watchtower
The first Queen's Gate Lost Marble is near a watchtower at the location marked on my map above. You'll find it on a small hill, at the tower's base, in the Rampant Parts.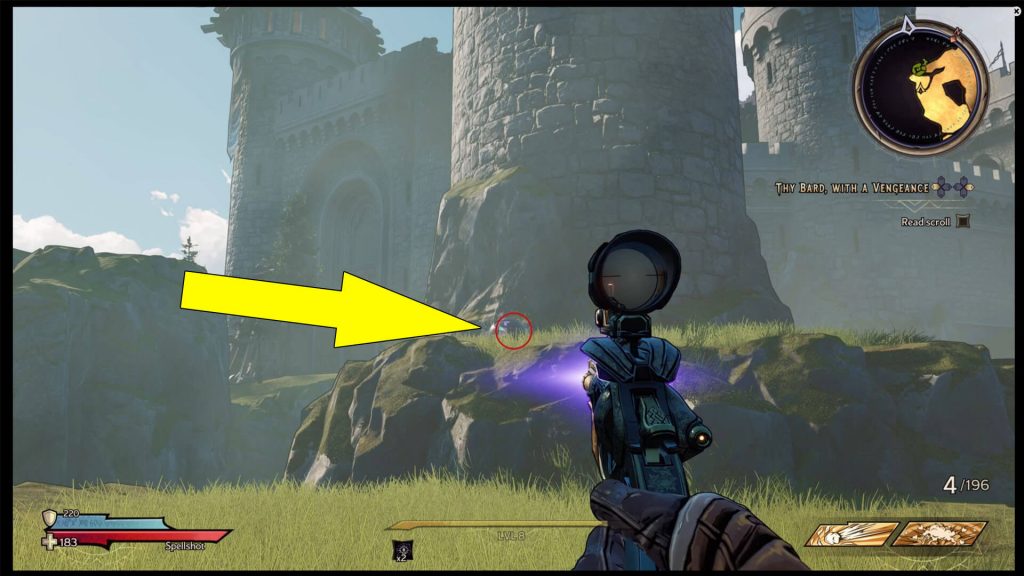 Approach the Lost Marble and smash it with a melee weapon. Inside it, you may find the Mirin' Iron Armor Color.
Lost Marble #2: Inside the Old Laboratory
The second Queen's Gate Lost Marble is inside the old laboratory, an area you can't access during the siege. Or when you first enter Queen's Gate. First, focus on the story and finish Hard Day's Knight main quest to get this collectible. Once you do this, Queen's Gate becomes a friendly area, and most villagers will return.
Now, hop on the catapult to get to Honor's Tower, and you'll notice that the main gate is now open. Make sure you check the courtyard. Once inside, follow the main corridor, which is pretty linear; then, on the left side, near the arrow trap, you'll see the second Lost Marble.
It is also worth mentioning that you'll visit this laboratory while playing A Farmer's Ardor side quest. Inside the second Queen's Gate Marble, you should be able to find the True Steel Armor Color.