Tiny Tina's Wonderlands  Snoring Valley Poetry Page counts as a collectible, and it is mandatory to find it if you wish to get 100% completion in the tutorial area of the latest video game developed by Gearbox Software.
Since this is the first Tiny Tina's Wonderlands Poetry Page you'll encounter when you start your adventure, it is worth outlining that there are 25 Poem Pages in the video game, and if you manage to find all of them, you'll receive a permanent Intelligence buff.
Additionally, the Poetry Pages unlock unique customization items, as you are about to see.
The Snoring Valley Poetry Page is relatively easy to find, especially if you, as a Fatemaker, take your time exploring Tina's world.
Regardless if you need help with it, below I'll tell you where it is.
Where To Find The Snoring Valley Poetry Page In Tiny Tina's Wonderlands
From the start, you should know that if you miss the Snoring Valley Poetry Page while playing the Bunker & Badasses quest, you can return to this area via fast travel.
Last but not least, for 100% completion, alongside the Bunker & Badasses quest, you'll also need the four Lucky Dice we found here and the two Lore Scrolls explained in this guide.
Now, let's get the Poetry Page in Snoring Valley, which is, in fact, inside the castle you'll get to explore.
After you clear the village and save the peasant-ass peasant, you'll get one step closer to the large castle in the distance.
Continue through the next area and get the Lucky Dice in the hidden area; then, you'll have to enter the castle.
The moment you step inside the castle on the left side, you'll see a small corridor.
Follow the stairs down, and on a table, you'll see the Poetry Page.
You also hear Tina making a funny remark about this collectible.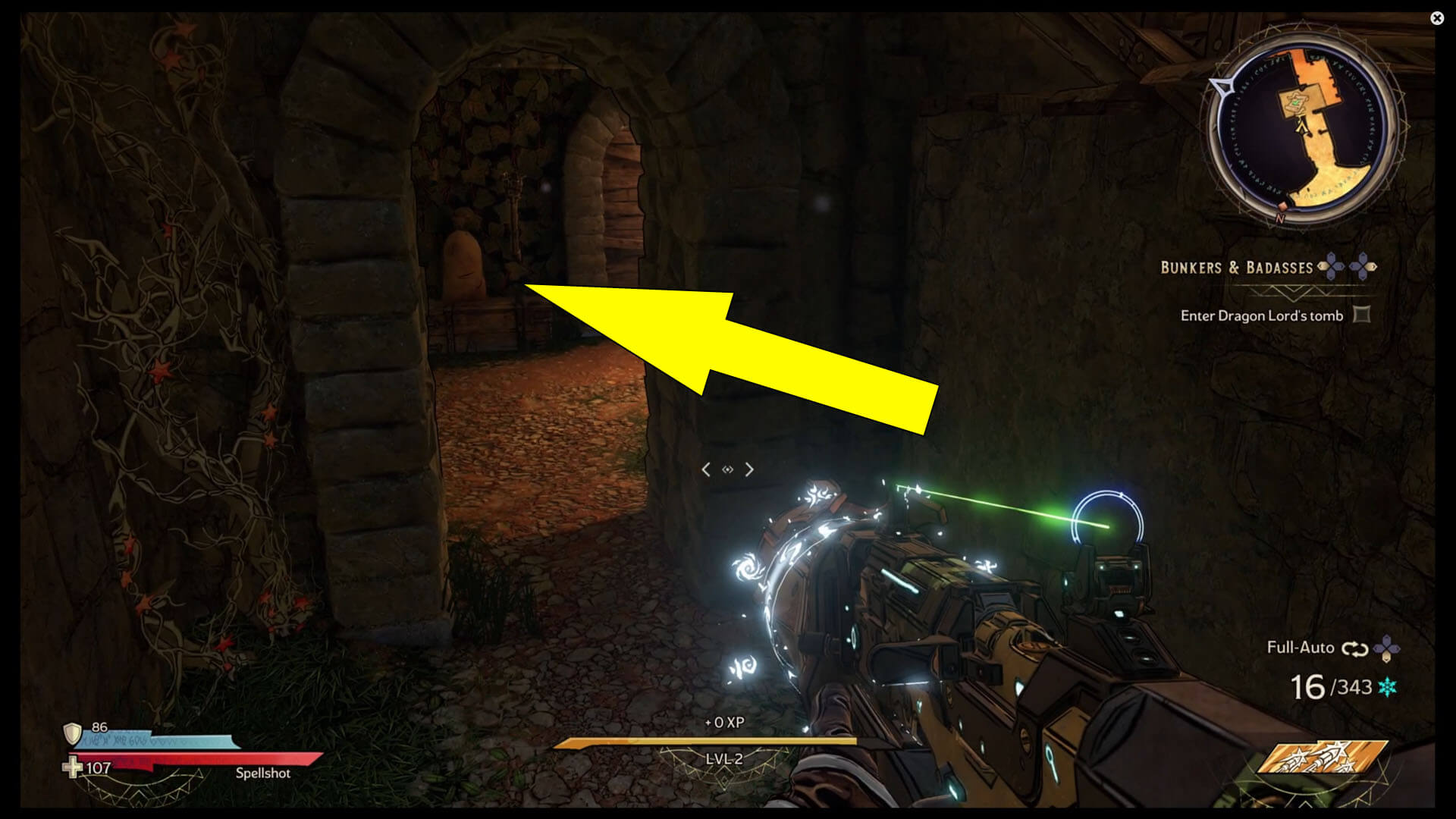 Once you grab this collectible, you'll unlock the Full Moon Banner Color.
This is the only Tiny Tina's Wonderlands Snoring Valley Poetry Page collectible you have to find in this region; however, some Poetry Pages are extremely hard to find in the following areas.
The next one is found in Queen's Gate area, which is under attack the first time you visit it.