The two hidden Drowned Abyss Poetry Pages featured in Tiny Tina's Wonderlands also count as collectibles required for reaching 100% progress in the sunken area known as Aphotic Trench. This means that along with the 20 Lucky Dice and the 3 Lore Scrolls, the Drowned Abyss Poetry Pages collectibles are mandatory if you are a completionist.
Luckily, as with all other Poetry Peages in the video game developed by Gearbox Software, these items appear on your map, but only if you get close to them.
Where To Find the Drowned Abyss Pages
As you can see on the following map, the Poetry Pages in Drowned Abyss are found in the central areas, which you'll explore while playing the main quest. You don't need to play any of the side-quests in Drowned Abyss for these two collectibles, so you can get them as soon as you reach this region.
Poetry Page #1: On Top of a Sunken Ship
Starting from the Drowned Abyss – The Seapulchre fast-travel station, head east, and in the next large area, you'll see a suspended pirate ship. Look around to spot a pink jump pad and use it to get on a large coral. From here, you'll want to follow the painted ledges (marked below) to get on the wreck.
While on top of it, check the upper section (ship's tail) to find the first Poetry Page (also marked below). This Poetry Page unlocks the Cloudy Day Banner Color.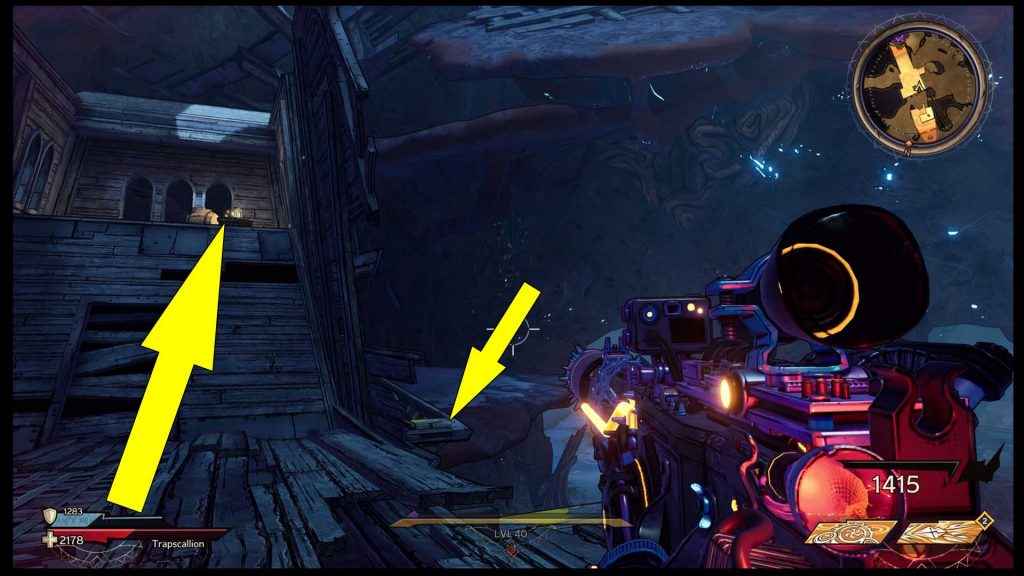 Poetry Page #2: On Top of a Coral
For the second Poetry Page, you'll have to progress the main quest until you get to the Temple of Sacrifice because the collectible is on top of a red coral. To get it, you'll have to climb a series of corals starting from the balcony in the Temple of Sacrifice.
You can see the said corals in the screenshot below, and in the distance, a small glowing object, which is the second Drowned Abyss Page.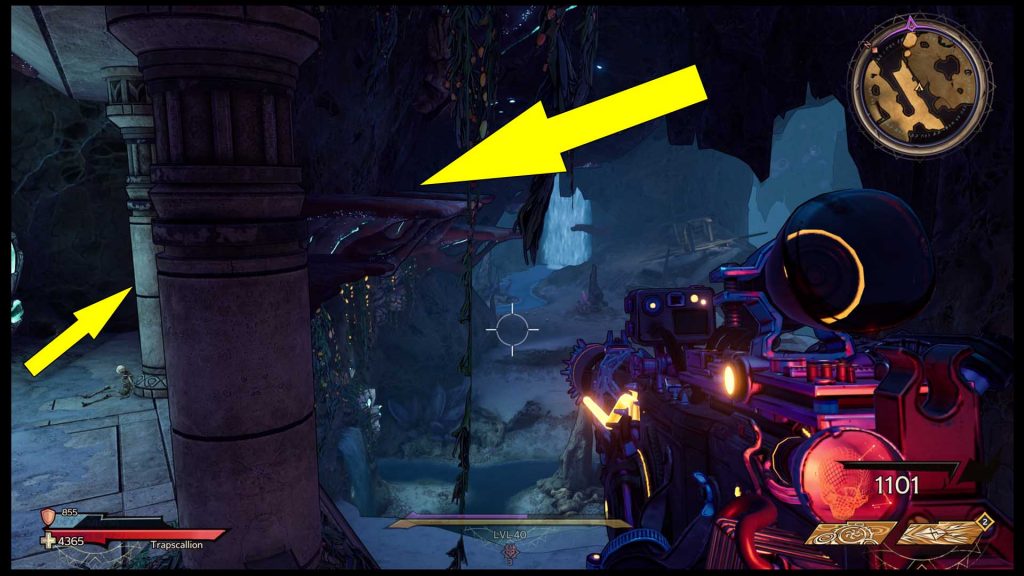 While standing on the balcony, head left and jump to the closest coral, then keep ascending the next two, and you'll see the Poetry Page, which unlocks the Kraken Afronte Banner Icon.