Mount Craw Ancient Obelisk is the last Tiny Tina's Wonderlands challenge we'll cover as part of our 100% Mount Craw completion guide because it's the most accessible in the area known as Goblin Hovel.
Tiny Tina's Wonderlands Mount Craw Ancient Obelisk can be accessed when you enter the mountain area, meaning that you don't have to finish any of the side-quests available here.
The Ancient Obelisk challenge is also accessible since you'll need to defeat a goblin boss named Pigwart.
So let's see where to find Mount Craw Ancient Obelisk in the video game developed by Gearbox Software and how to beat the associated challenge.
Where To Find The Mount Craw Ancient Obelisk In Tiny Tina's Wonderlands
The Ancient Obelisk, as you can see on my map below, is found in the central area of Mount Craw. This sub-region is also known as The Shimmering Loch.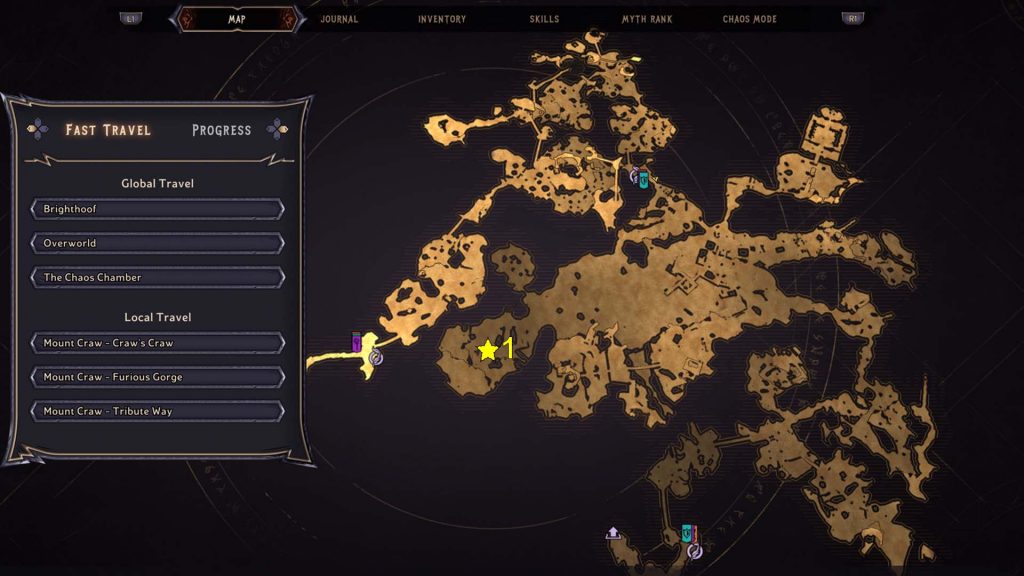 As you cross the frozen lake, you'll see the Ancient Obelisk in Mount Craw, waiting for you in a rather large clearing.
This is the arena where you'll have to deal with Pigwart.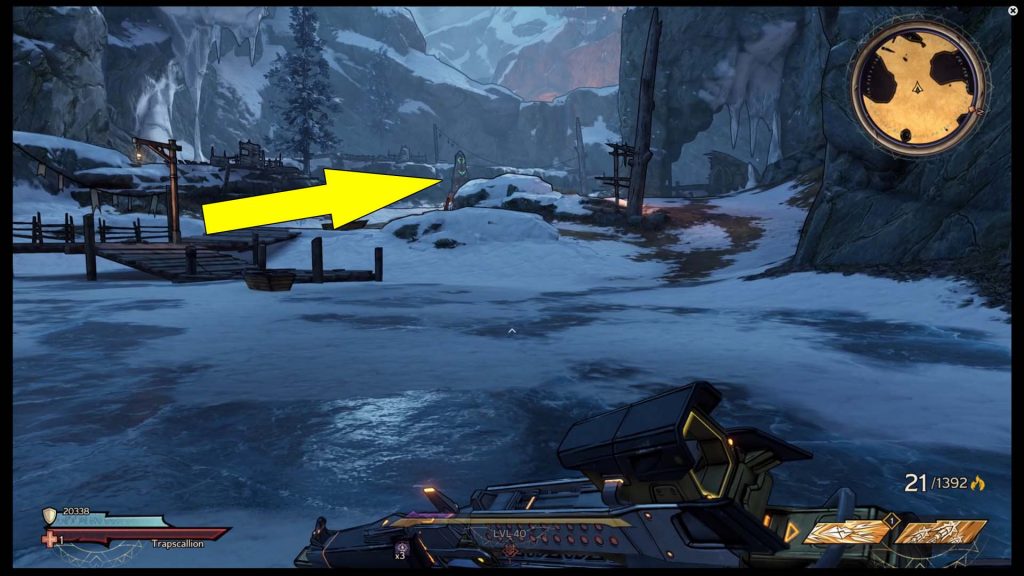 How To Complete Mount Craw Ancient Obelisk Challenge
Before activating the Obelisk, take a look around you, and you'll notice an upper section that offers the high-ground advantage.
As you remember from all other Ancient Obelisks in the video game, you'll have to deal with a lot of mobs before fighting the boss. In this case, you'll have to defeat all sorts of goblins.
So, start by activating the Obelisk, then quickly climb the hill nearby, where you can take cover if needed. From the hill, you can pick your targets and deal with them one by one.
After the Obelisk is fully charged, Pigwart spawns.
Pigwart seems to be quite resilient to ice and weak to poison or corrosive damage; however, this can change based on your difficulty settings. Make sure you switch between weapons and try to find Pigwart's weakness.
If you attack from above, there is a small chance for the boss to come after you, so you'll be safe from most attacks.
It is also worth mentioning that from Pigwart, you can get the Barrlemaker Legendary Spell and the Goblin Pickaxe Legendary Melee Weapon, but this depends on your luck, as you probably know.
After you defeat Pigwart, Tiny Tina's Wonderlands Mount Craw Ancient Obelisk is complete, but you can reset and replay it if you leave Mount Craw and return.