When playing Assassin's Creed Mirage, you will likely encounter the Soap Boiler's District Gear Chest quite early on. It can be found in the Harbiyah region and rewards you with the required schematics to upgrade the Zanj Uprising Sword.
If you come across the Gear Chest in the Soap Boiler's District of Assassin's Creed Mirage and aren't familiar with some of the game's mechanics, you might have trouble reaching it. So, this AC Mirage guide aims to provide detailed instructions on getting the Soap Boiler's District Gear Chest in the action-adventure game developed by Ubisoft Bordeaux.
AC Mirage Soap Boiler's District Chest Location
The Soap Boiler's District can be found in the southwestern area of Harbiyah, near the borders of Abbasiyah and the Round City. The Gear Chest is situated on the second floor of the central building, but it is in a Restricted Area heavily guarded by many guards. I've pinpointed the location of the treasure chest in the image below.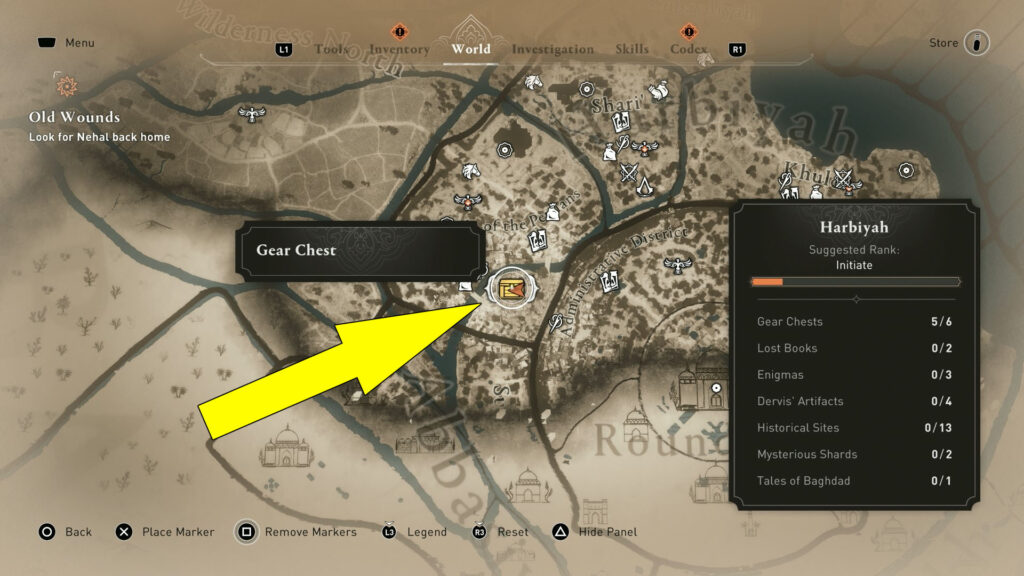 You can use your Eagle Vision to locate both Gear Chest and enemies guarding the place.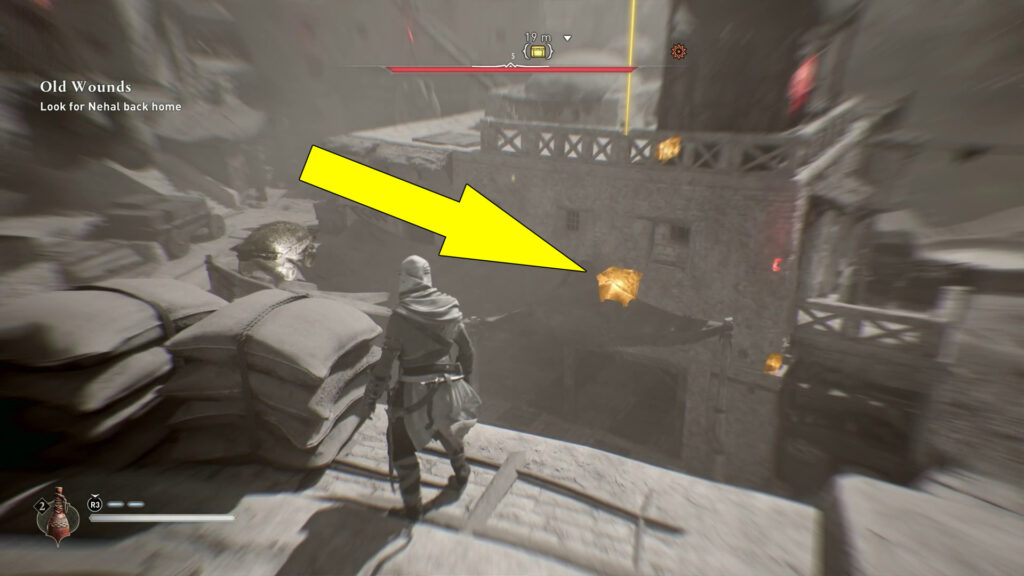 How To Get the Gear Chest in Soap Boiler's District
During my playthrough, I first eliminated the rooftop guards before making my way to those on the ground level.Once the area is free of enemies, proceed towards the central building located in the Soap Boiler's District.
You can reach a door on the second level from the outside, but it is blocked from the inside. Therefore, you will need to enter through the ground level. Once inside the building, you will see a ladder leading up to the next floor; however, it is obstructed by wooden panels. Although it may not be immediately apparent, you can quickly destroy these panels. Equip your Throwing Knives and throw one of them to destroy the board.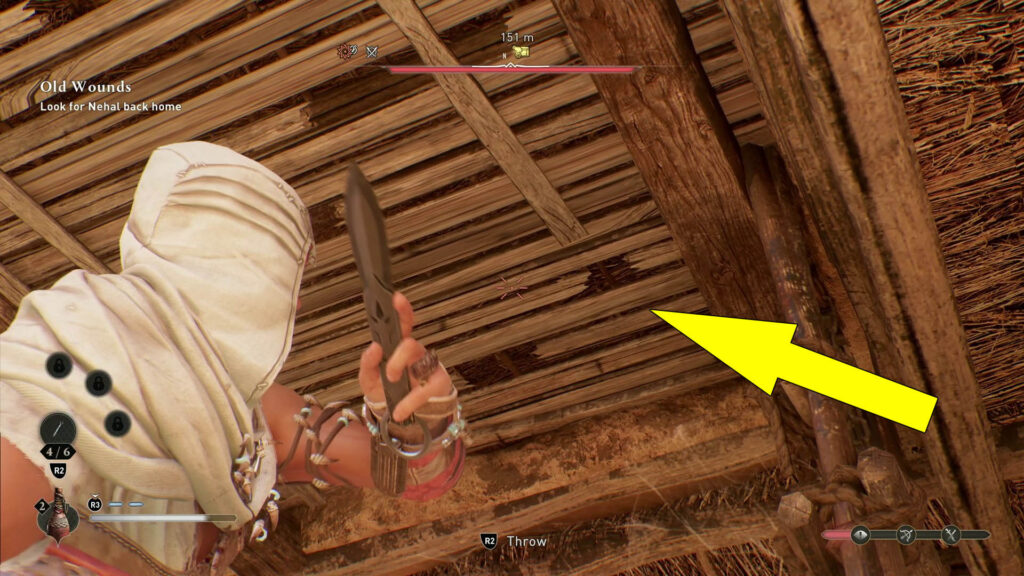 If you don't have any Throwing Knives on you, search the area for Loot Chests. After you've destroyed the wooden panels, you can proceed to the next floor and loot the Gear Chest in Soap Boiler's District.
You will be rewarded with the Zanj Uprising Sword or its Upgrade Schematic from this chest, which allows you to upgrade a powerful weapon that grants additional attack damage when you perform a perfect dodge.