As you explore Baghdad in Assassin's Creed Mirage, you don't want to miss out on the Gear Chests, which contain some of the best loot in the game. One of them is the Residential District Gear Chest, located in the southwestern part of the Round City territory.
Although the Round City is a challenging area, it has three Gear Chests that are worth your time. Even if you're early in the main story, you can still put your hands on this powerful outfit to make the rest of the game easier.
AC Mirage Residential District Chest Location
The Residential District Gear Chest in AC Mirage is located southwest of the Palace of the Green Dome in the Round City territory. Check the map below for the exact location of the Gear Chest. The compass and map will guide you to the Gear Chest once you're close enough to the marked location.
Upon reaching the building, you'll find the chest on the first floor. However, it is located behind a door that cannot be opened from the outside.
How To Get the Residential District Gear Chest in Assassin's Creed Mirage
In order to get the Residential District Gear Chest, you must destroy the stone square located on the roof and go through the resulting hole. To do those, climb up the building to the top and activate your Eagle Vision to locate an explosive pot spawn location to the north.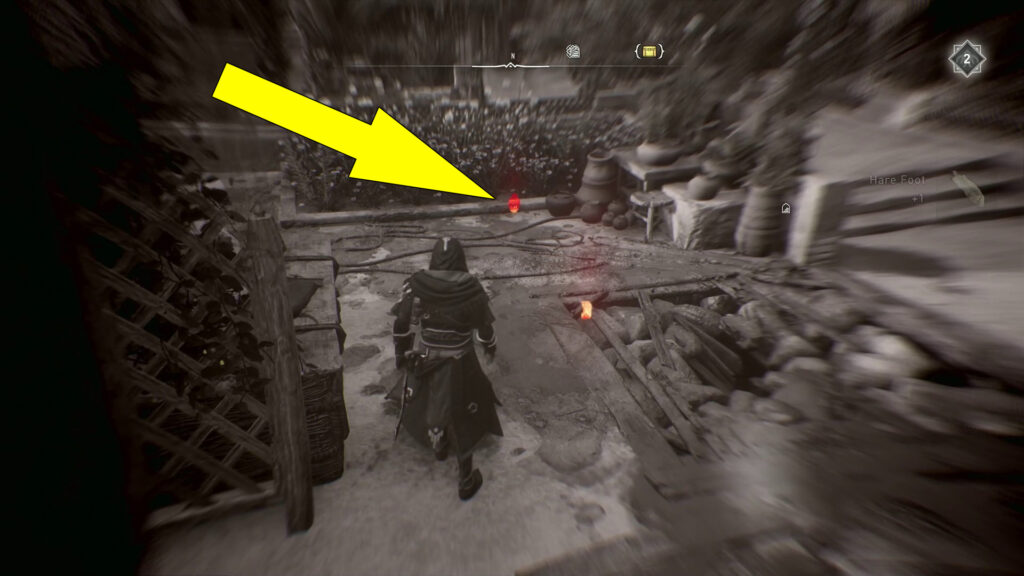 Unfortunately, you can't hold one of these explosive pots and scale the walls at the same time. So, you'll have to figure out how to bring it on the rooftop. Pick up an explosive pot and head southeast of the barred door. Go across the wooden beams to reach the stairs on the other side.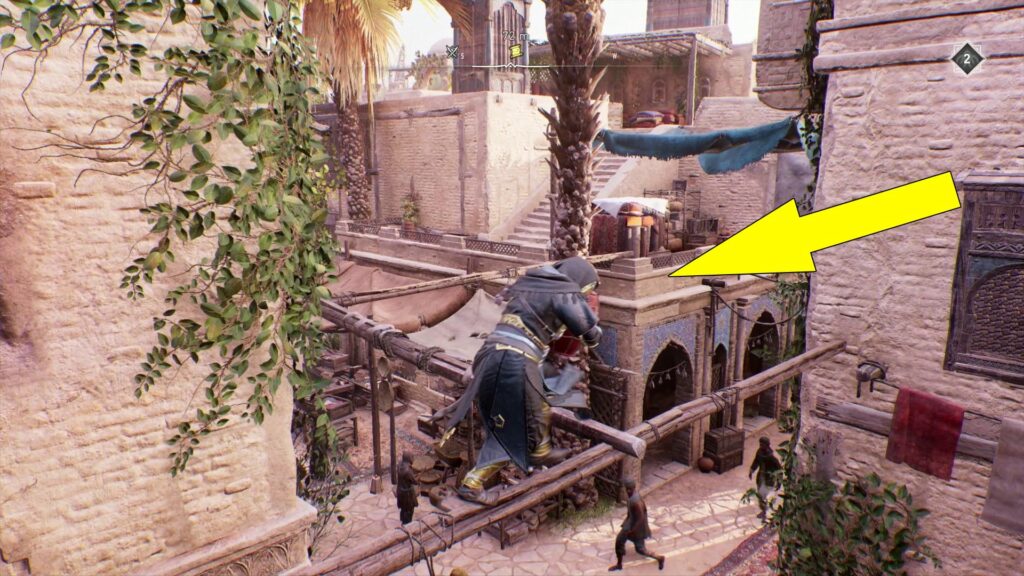 Climb the stairs and follow the path on the right around the nearby building. Eventually, you'll reach a tightrope connecting the balcony and the roof you must destroy. Go across the tightrope shown in the image below.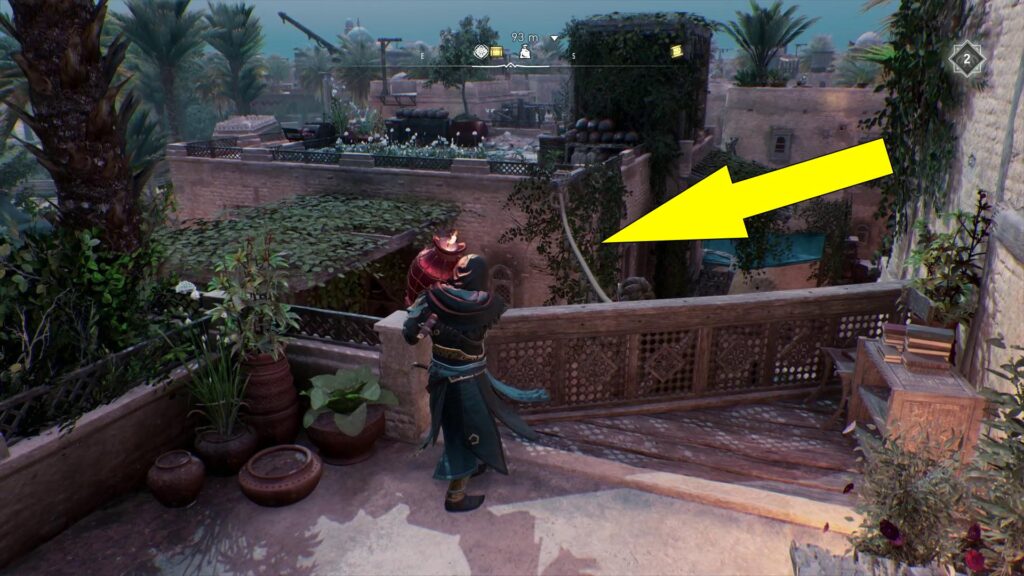 Throw the explosive pot you carry to create an opening in the house by destroying the breakable piece of the floor. Head down to the first floor to locate the Gear Chest containing the Hidden Ones outfit or the Upgrade Schematics (in case you already own it).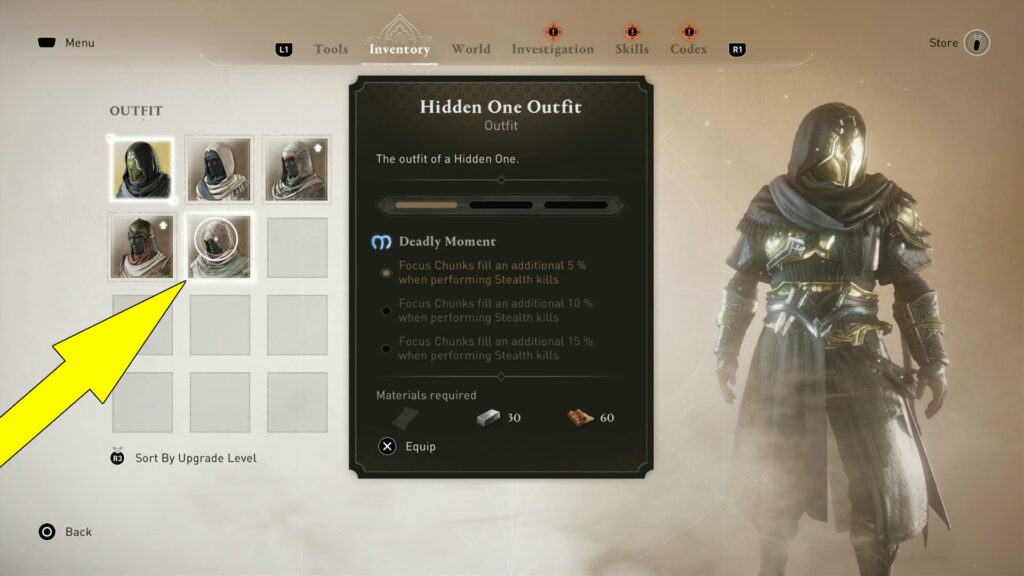 This outfit allows your Focus Chunks to fill an additional [5-15%] when performing Stealth kills.