The Harbiyah region in Assassin's Creed Mirage contains four Dervis Artifacts that you must collect by pickpocketing certain NPCs in specific locations. These artifacts can be easily overlooked if you don't know where to find the NPCs who possess them, so you might need some help locating them. Before searching for Harbiyah Dervis Artifacts in AC Mirage, you must complete Nur's Contact main quest and meet Dervis because his Artifacts require story progression.
Also, when you attempt to pickpocket a Dervis Artifact collectible, you may find the QTE (quick-time event) challenging due to a smaller time window. To avoid alerting the Artifact owner and nearby guards, I suggest activating the Guaranteed Pickpocket option located in the Main Menu/Options/Gameplay section. This option allows you to pickpocket civilians without the QTE.
Where To Find All AC Mirage Harbiyah Dervis Artifacts
There are four of Dervis' Artifacts to collect in the Harbiyah region of Assassin's Creed Mirage. I've created a custom map below to pinpoint the exact location of each collectible.
If you still struggle to find any Harbiyah Dervis Artifacts using the map above, please refer to the instructions below.
In Zubaydiyah, located in northern Habiyah, search for an artisan working at a table near the field and a couple of houses. It is situated southwest of the Nestorian Monastery Viewpoint and north of the Dyeing Factory.
Dervis Artifact #2 (Money Cowrie): Northwest of Upper Harbor
To find the Money Cowrie Dervis' Artifact in AC Mirage, head towards the bridge located in the south of Zubaydiyah district. Once you reach the bridge, make your way to the Maritime Trading Historical Site in Khuld, where you can pickpocket the Artifact from a man shoveling hay.
Dervis Artifact #3 (Aksumite Amulet): Southeast of Dervis' Shop
The Aksumite Amulet Artifact is located southeast of Dervis' Shop at the Dyeing Factory in the Shari' district of the Harbiyah region. Look for a woman next to some dyeing containers carved in stone.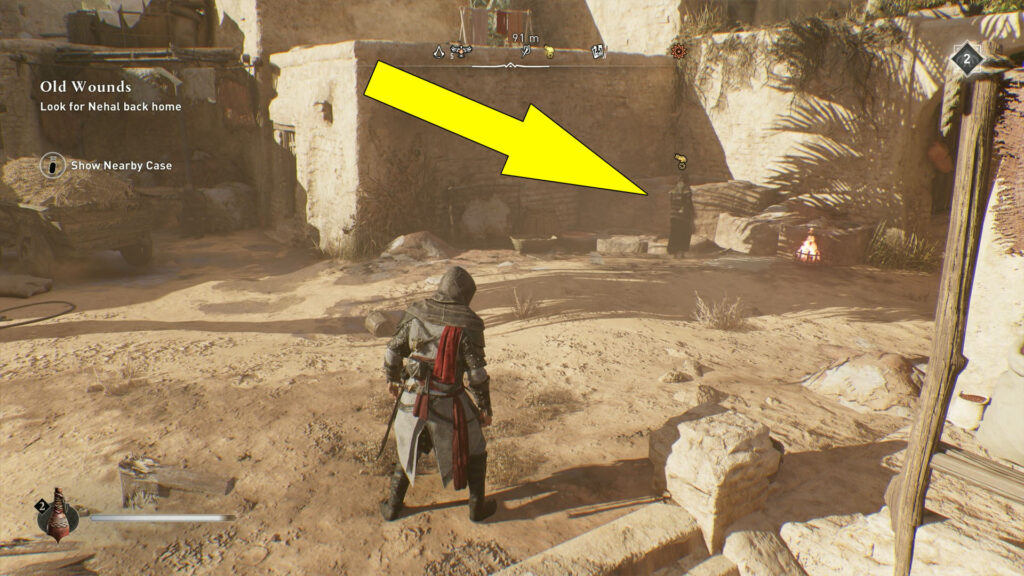 Dervis Artifact #4 (Buddhist Votive Plaque): In the Quadrangle of the Persians District
The Buddhist Votive Plaque can be found in the Quadrangle of the Persians district in Harbiyah, east of the Great Mosque and south of Damascus Gate Prison. To obtain this Dervis Artifact, you must find a man sweeping the floor next to a well and pickpocket him.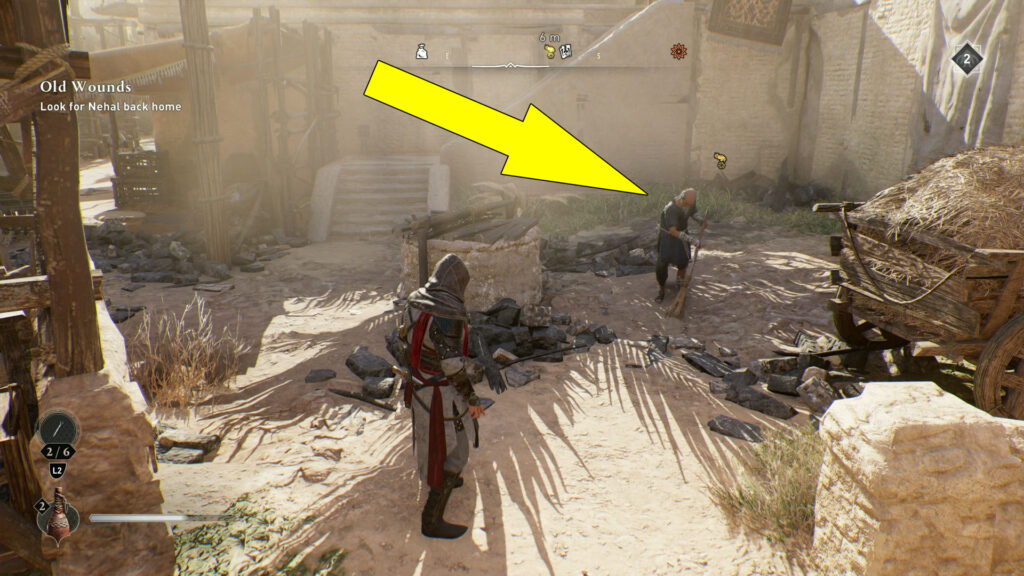 Return to Dervis at the Dyeing Factory after obtaining all four Harbiyah Dervis Artifacts in AC Mirage to progress with his quest.