Far Cry 6 GDP Oil Platform Server Room Keycard is required to open the locked door on the Oil Platform in Madrugada in order to secure an FND Chest that appears on your mini-map.
The GDP Oil Platform Server Room Key in Far Cry 6 is quite easy to find, however, assuming you encounter difficulties, throughout the guide below, I'll tell you where to look for it.
But first, let's see what you should know about the Far Cry 6 Server Room on the GDP Oil Platform.
Far Cry 6 GDP Oil Platform Server Room Locked Door
As you can see on my map below, the FC6 GDP Oil Platform is an FND Base found in the northwestern corner of Yara's map.
Since this is one of Castillo's bases, expect heavy resistance here.
This location can be approached at any time, preferably by water.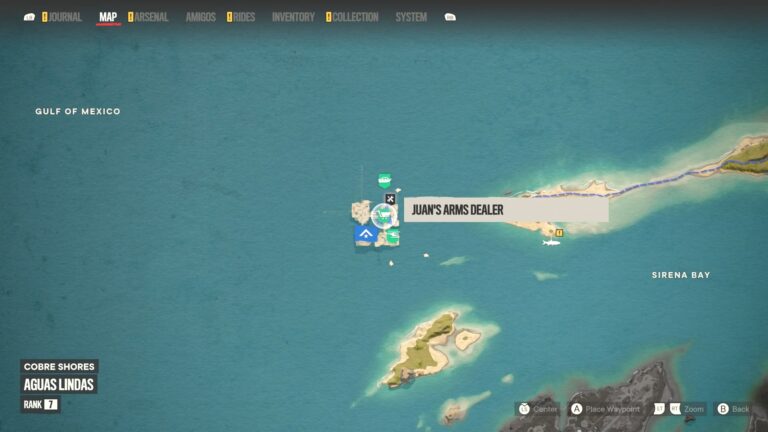 Once you get here, for the first time, obviously, your goal is to secure this base and capture it.
We won't go into details on how to do that since it depends on your playstyle, but consider using one of the Unique Bows to do it silently for extra rewards.
Once you capture the base, you'll gain access to this platform, and to several facilities, you can use.
Before leaving, though, check the northeastern side of the top floor, and you'll find a locked door that leads to the GDP Oil Platform Server Room.
You can see it below.
Although it's not a mandatory objective, behind this locked door is an FND Cache or Chest, as well as some other materials Dani can use.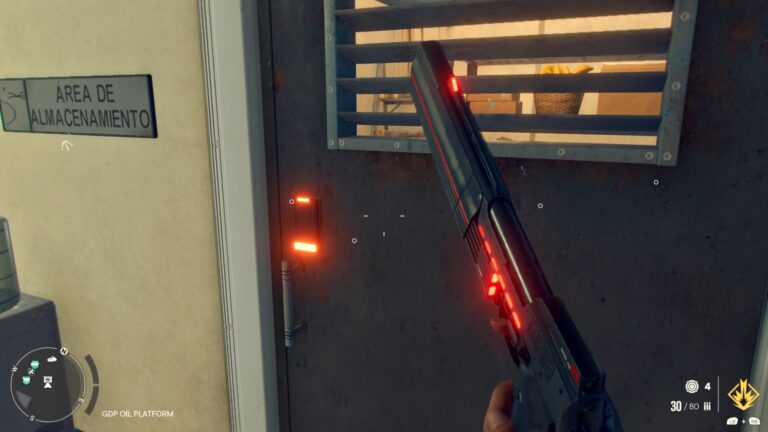 So, the obvious question here is how to open this specific door.
Where To Find The GDP Oil Platform Server Room Key
The Keycard you are looking for is below your current location.
So now that you found the door turn around and exit through the door in front of you.
Turn left, then head down the stairs, then go through the door on the left side at the bottom of the stairs.
Here you'll see a blue desk and on it the GDP Oil Platform Server Room Keycard you are looking for (pictured).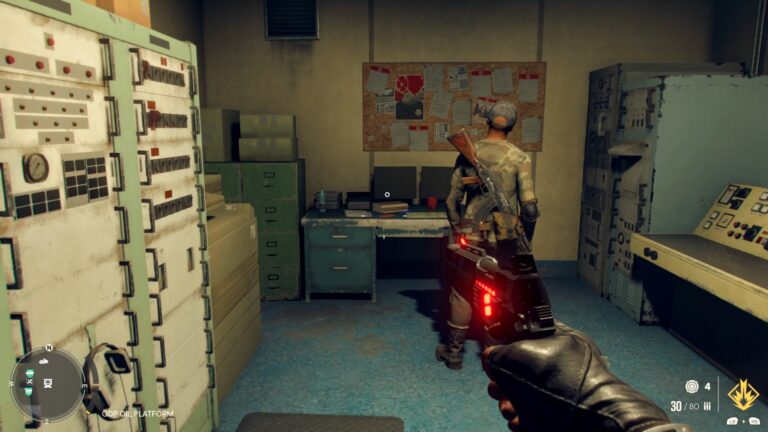 Grab the key, then retrace your steps back to the locked door to get the FND Chest inside the GDP Server Room. It's on the left side by the metal table with a circuit board on it.
Once you clear the room, don't forget about the Yaran Contraband Chest on this platform.
It involves a small puzzle, as explained in this guide, but it contains a Unique Weapon you don't want to miss.