Don't know how to start Pagan Control DLC in Far Cry 6 and what you must do to travel to Pagan Min's mind? Then, don't worry because below, I'll tell you everything you need to know about FC6 Pagan Control DLC or the second DLC released by Ubisoft on January 11, 2022.
Like the previous DLC (Vaas Insanity), Far Cry 6 DLC 2 Pagan: Control requires you to follow several steps to enter Pagan's mind.
Which is pretty much a reskin on Vaas's mind.
Nevertheless, it's worth playing, especially if you are a fan of Far Cry 4.
So, let's see how you can do this.
Far Cry 6 Pagan Contol DLC – How To Download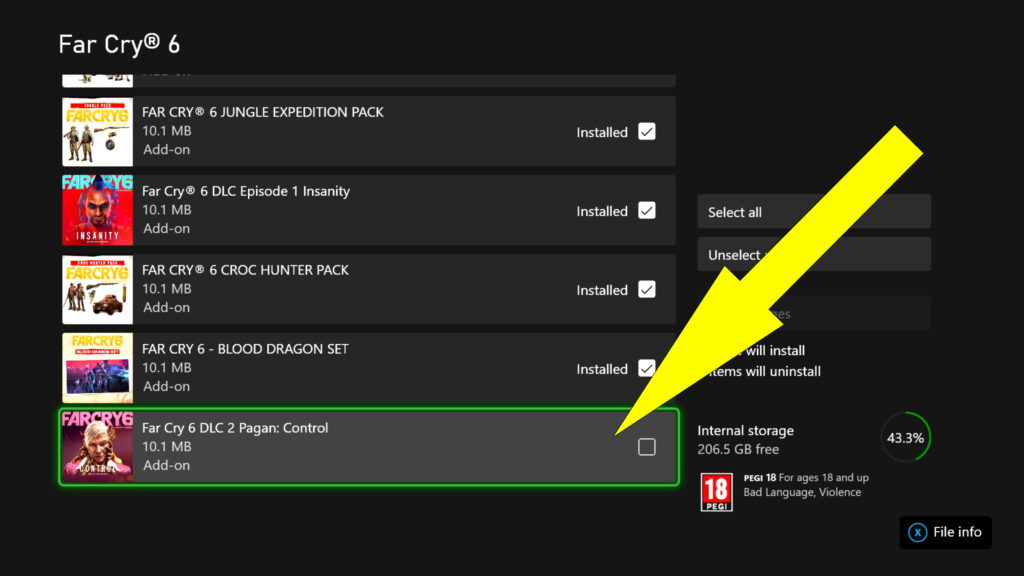 The first thing you have to do is make sure that you own the FC6 DLC 2 Pagan: Control because it is not a free DLC.
If you don't have it, then you have to buy it, and here, you have two options:
You can buy it as part of the Season Pass
You can buy it independently if this is the only DLC you are interested in
These options can be accessed via the store in the game's menu.
Great, now that you have the DLC, it's time to download it. Here is what you have to do next on Xbox:
Press the central button to return to your console's dashboard (Home)
Now press the small side button showing three lines (Start) on the Far Cry 6 pictogram
Select Manage Game And Add-Ons
Pick Far Cry 6
Finally, check at the bottom of the list (pictured above) to see if Far Cry 6 DLC 2 Pagan Contol is installed
If not, select and install it, then restart the game
DLC Episode 2 Pagan Contol – How To Start
Once you return to the game, there are two methods to access the new content.
The fastest one is from the main menu, simply by visiting the Add-Ons window in my screenshot below.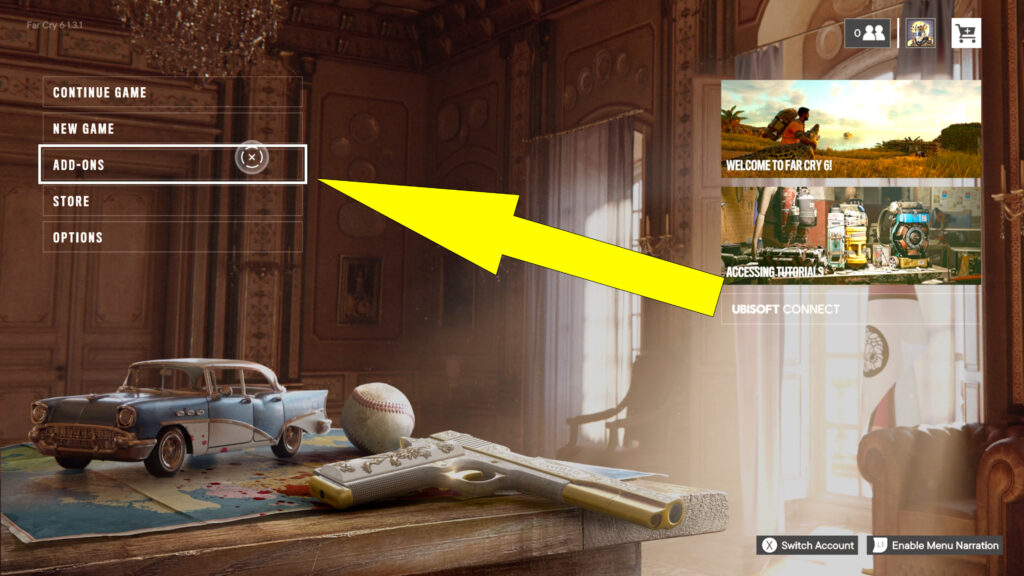 After clicking the button above, you'll open a new window and see all the DLC you currently own.
From there, select the second one.
Obviously, you can also access the DLC through the TV sets in your camps, as explained here.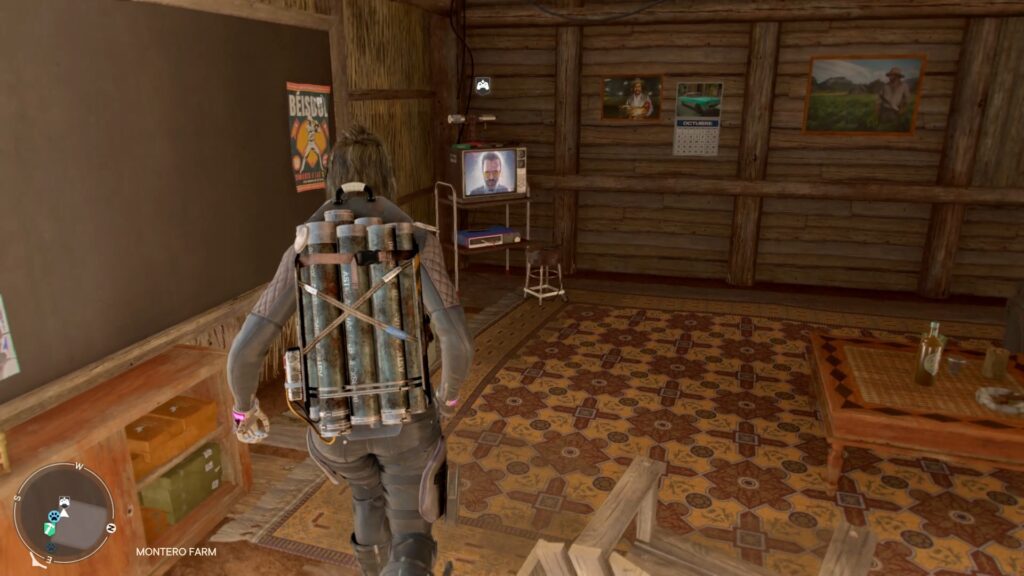 Pagan Control DLC – How To Return To Yara
Assuming you want to return to Yara and continue your journey as Dany, things are pretty straightforward.
Simply open the game's menu, then go to System.
Now, select Return to Yara, and you'll safely return to Cuba.
Last but not least, as with the previous DLC, if you get the Looks like you already own this while trying to access Far Cry 6 Pagan Control DLC, it means that you purchased the DLC but did not install it, so follow the steps above.