Far Cry 6 Valle Prehistorico is a Military Target and a landmark occupied by Castillo's army in El Este Region.
As a Military Target, the Far Cry 6 Valle Prehistorico FND Base must be conquered to strengthen Libertad's presence in eastern Yara; however, this area also features an FND Chest you may want to collect.
To get the Far Cry 6 Valle Prehistorico Chest, you'll need to find the Maintenance Room Keycard if you approach this area silently.
So, let's see how to unlock the Maintenance Room locked door and secure the chest inside.
Far Cry 6 Valle Prehistorico Chest Location
On the map below, you can notice that in the latest FC video game published by Ubisoft, Valle Prehistorico is on the southern coast of Conuco, in the area named Isabel Steppes.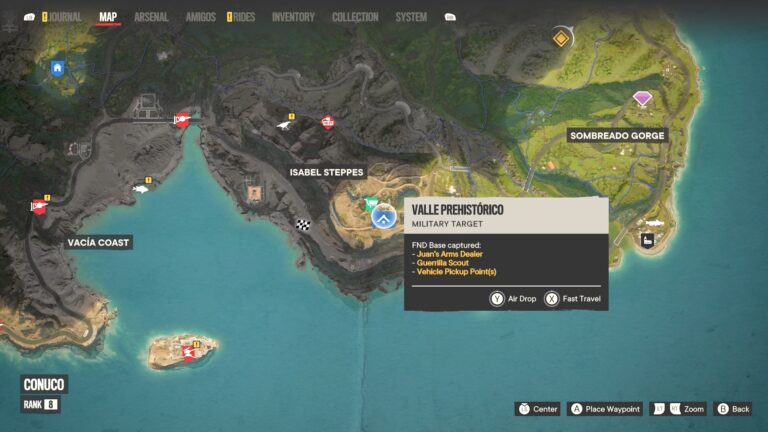 As you get close to this Military Target, you'll notice that it's built within some caves and features a central area for visitors.
You can also see that on the lowest level, it has a bar, while on the left side is a presentation area.
While facing the said bar (or the counter), head right, and you'll enter the caves.
Keep moving forward, and after you pass the large cave, you'll see a small office and the door in my screenshot.
Where To Find The Valle Prehistorico Maintenance Room Keycard
As you can guess, to open the locked door, you'll need the Valle Prehistorico Maintenance Room Keycard, which can be obtained in two ways:
By clearing the base and capturing it for Libertad
By finding it behind the bar mentioned above.
Notice that the key is behind the counter under a blackboard.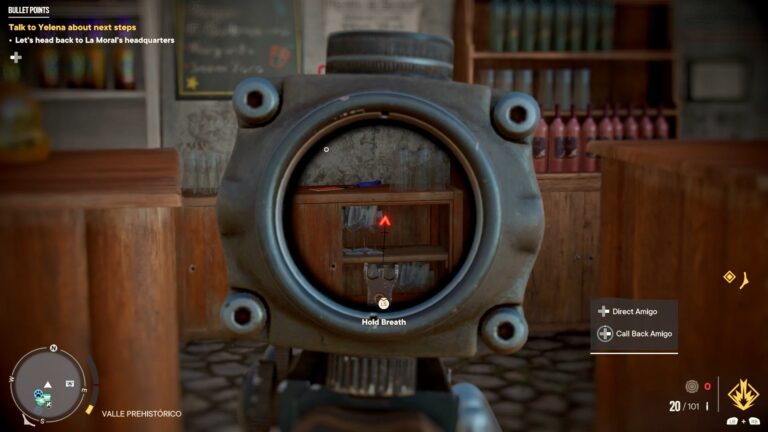 Retrace your steps to the presentation area, grab it, return to the Maintenance Room Locked Door, open it, and claim the FND Chest inside.
Once you are done with this one, head to Sureno Shipyards.